News
PGA club pro dies in storm accident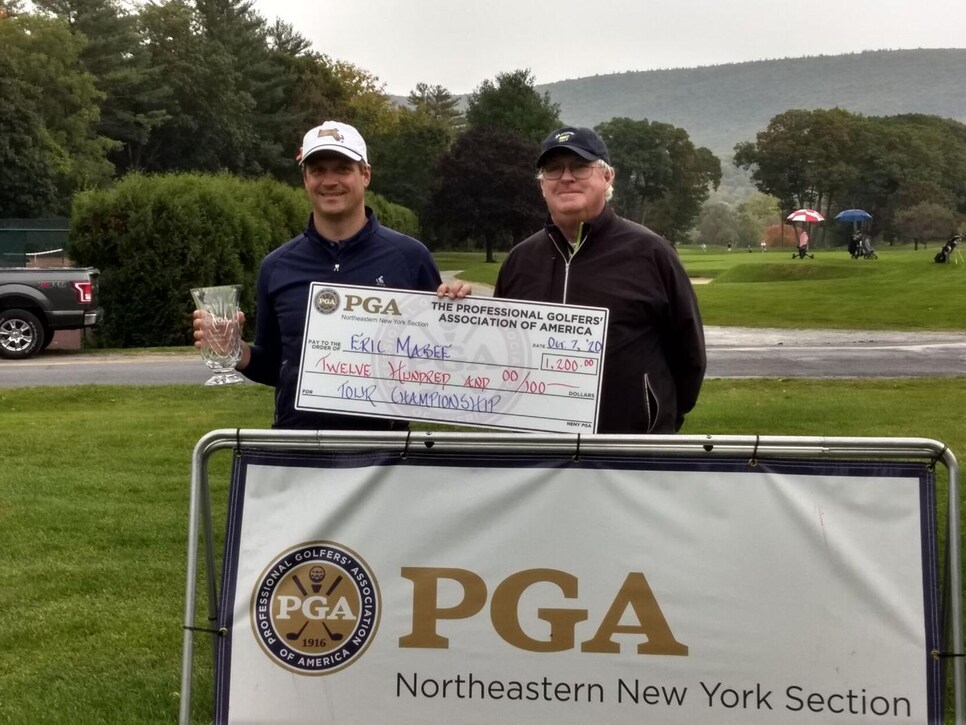 Tom Sullivan, right, died on Wednesday after a tree accident. (The Berkshire Eagle.)
A PGA professional died Wednesday after a tree fell onto his golf cart.
According to Great Barrington (Mass.) police, neighbors reported a cart with a tree laying on top of it at Wyantenuck Country Golf Club after a storm went through the area. When police arrived they found Tom Sullivan, Wyantenuck's club professional, besides the cart.
Police and medical personnel attempted to revive him, but Sullivan had deceased.
Sullivan, 71, spent his entire life in the golf industry, serving at Wyantenuck for the last two decades. He is a past winner of the Northeast New York's PGA Professional of the Year and the Roland Stafford Award for integrity, honesty and sportsmanship. In 2018 was inducted into the NENY PGA Hall of Fame.
"We lost a great one yesterday with the tragic passing of Tom Sullivan," wrote Brian Hampson, head professional at Normanside C.C. in Delmar, N.Y., on Twitter. "Was a friend and sounding board for me and many other PGA Professionals. I will miss seeing you my friend. Rest In Peace and my prayers go out to your family."
According to Richard Lord, a golf writer and former sports editor for The Berkshire Eagle, Sullivan was close to retiring.
"He was probably the most popular pro in the county," Lord said to the Eagle. "The nicest guy in the world. There's nobody in the county who's more liked in the golf world."