News
We're not at Winged Foot anymore and three other Thursday takeaways from the Corales Puntacana Resort & Club Championship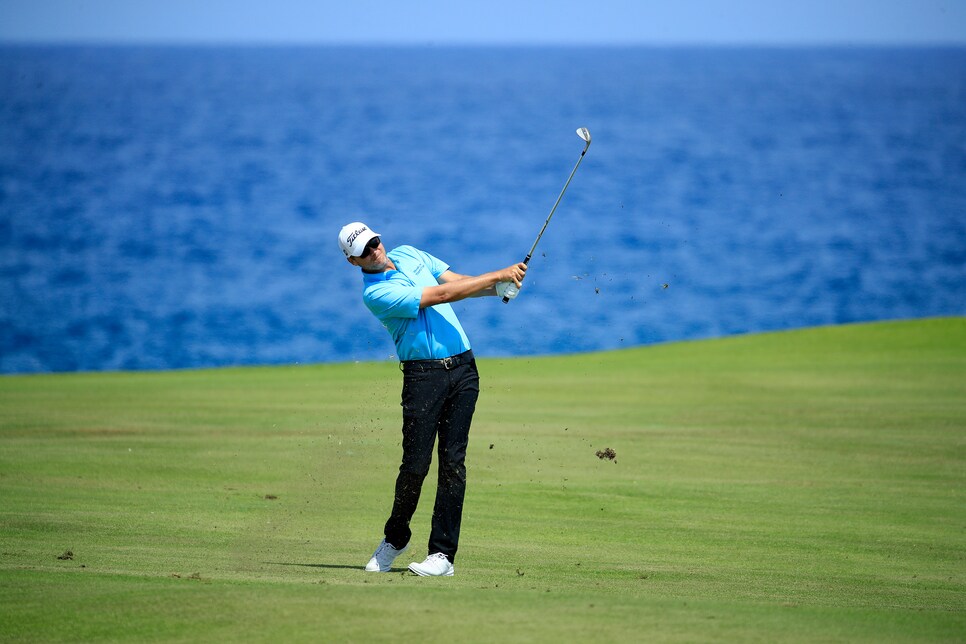 Another reminder you did not need: The U.S. Open at Winged Foot was just last week, and it was one we could remember for a long time, mainly for it potentially being the moment that Bryson DeChambeau broke the sport.
All this left the Corales Puntacana Resort & Club Championship in the very unenviable spot of being the "oh, I guess that's on" tournament of the week. But hey, sometimes those events produce some of the better feel-good stories of the PGA Tour season. We'd be on that happening again this week.
Here are our takeaways from Day 1 in the Dominican Republic.
We're not at Winged Foot anymore
Just to be clear, this is not a knock. It just feels so unbelievably different from last week that it has to be pointed out. Everything from the fact that there are more than 80 players under par, to there being FAR few top-100 players competing, to the water views, to the lack of rough, to the relaxed atmosphere, etc. It's in stark contrast to what we saw in New York. Knee-deep rough, very few birdies, grind-it-out pars, fast-and-firm greens, tree-lined fairways, major-championship pressure. It's nice to have a come-down week like we are getting in the Dominican Republic, but this is a come down on steroids, if that makes sense.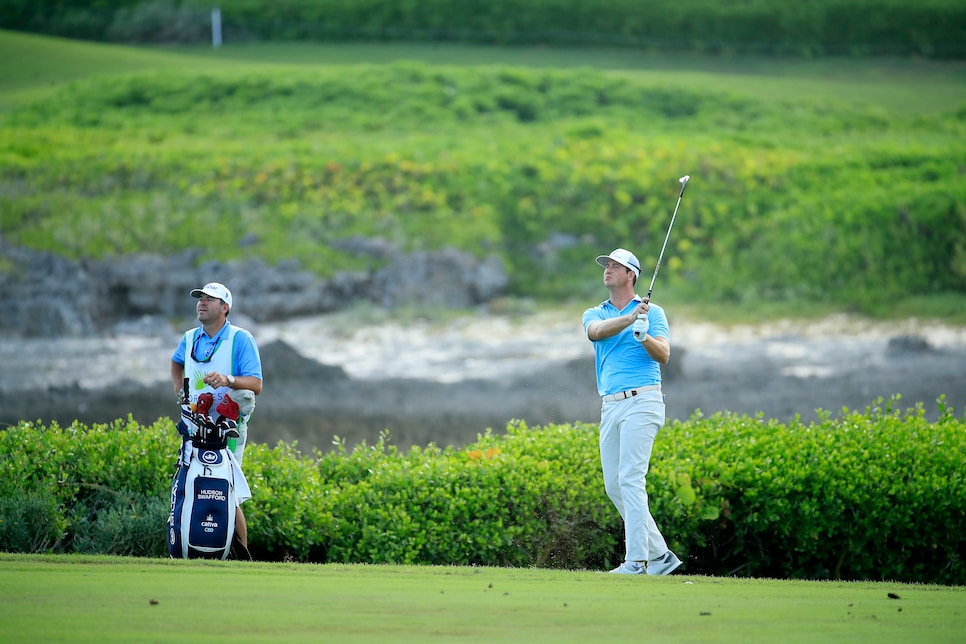 This is a massive week for some
It may seem low key and laid back and all that to us, but to a number of guys at the top of the leader board after Thursday, this could be an enormous few days. The former Korn Ferry Tour event turned opposite-field PGA Tour event is now a full-status tour event, with 500 FedEx Cup points being awarded to the winner plus a 2021 Masters invitation. For a guy like Hudson Swafford, who holds a share of the lead at seven-under 65 and how has played in only one Masters in his career, a win would mean everything.
"Actually played pretty good at Napa, but was getting a little frustrated," said Swafford, who is playing on a major medical extension. "Just kind of had a reset with a mental coach, Dr. Bhrett McCabe, and just every week's an opportunity. Like I've been playing good golf and just let it happen. You know, the hard work's kind of showing off now. Try to take one shot at a time. I mean, I'm going to play golf the rest of my life and the rest of my career, so major medical's just kind of got to put it back on the back burner."
Also at seven under is Scott Harrington, who had a hot start last fall that eventually earned him a spot into the FedEx Cup Playoffs. The star of the feel-good story of the 2019-'20 golf season knows another strong fall could be key at the end of 2021.
"It really made my year a heck of a lot easier," Harrington said of his strong run last fall. "I really struggled this calendar year, there's a number of things—golf swing, ball-striking—that I was really struggling with, but I never … with that start in the fall, I never really had to panic, my card was secure. And obviously, yeah, I knew I was going to get in a lot of good tournaments. I know the value of getting off to a good start in the fall and how it can really set up your year and play your way into some really nice events. That's the goal. I've worked hard in the two weeks from Boston until Napa and I made some fairly significant golf swing changes that I really would have loved to have a month or two to do and I crammed it in two weeks. I never worked harder in my life. So I'm really excited about … I'm not exactly where I want to be, but I'm really excited about what I'm doing and kind of coming up and getting more comfortable with things."
There's also a number of players who could be in line for a maiden PGA Tour victory, like Sepp Straka and Tyler McCumber (both also at seven under), Xinjun Zhang and Joseph Bramlett (both at six under) and former college stars Patrick Rodgers and Jamie Lovemark (both at five under). This week may not look or feel big, but it's as big as it gets for a lot of these players.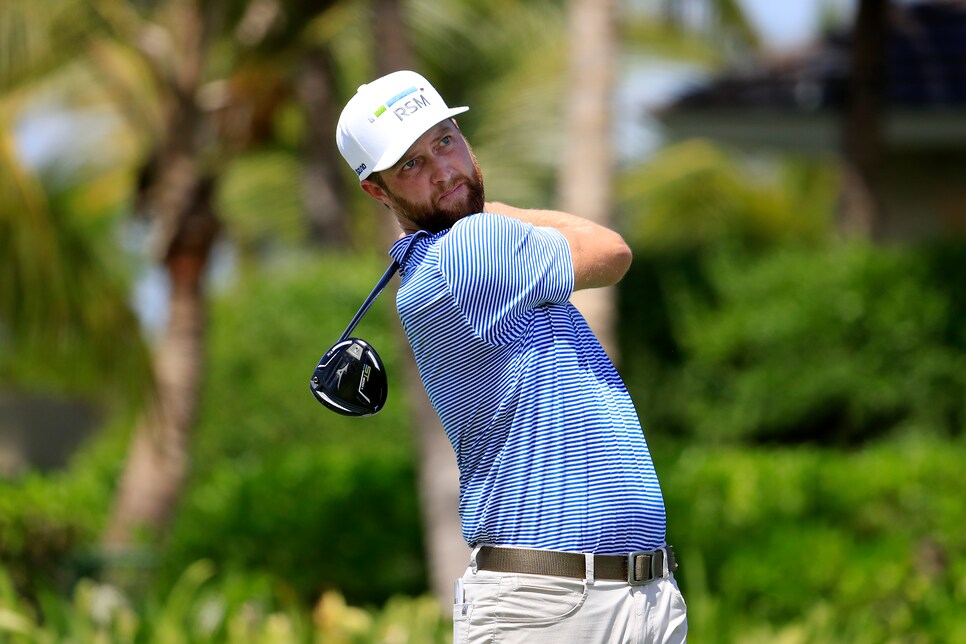 Chris Kirk bettors deserved better
Early in the day, Chris Kirk was vaulting to the top of the leader board, a beautiful sight for many gamblers who were touting him at 80 and even 90-1 odds pre-tournament. At one point he reached seven under, only for the PGA Tour leader board to correct his score to ... one under (?!?!) at day's end. Did Kirk make a 10? No, something went horribly wrong with the scoring.
We're not going to pile on, but man, that is tough to take. One second your guy is practically leading the event and the next he's T-60 and it wasn't because he had a bad holes, it's because the score was just flat-out wrong. As a degenerate myself, that is incredibly tilting.
Brutal. Fortunately, the problem was fixed quickly and Kirk's score was the only one that people really made a fuss about. Akshay Bhatia's three-under 69 held up at the end of the day, which I may or may not be very excited about (150-1 baby!).
What a finish, Kelly Kraft
Did you finish your round with a birdie recently? Two-putt par for a 79 to finally break 80? A hole-out from the bunker? Those sound like cool ways to cap off the day. None of them can compete with how Kelly Kraft ended his opening round:
Oh hell yeah. Walk-off ace for a four-under 68 to put him just three off the lead. That's how you finish. The cervezas will indeed be flowing on Thursday evening, but Kelly can't get too crazy. He's off at 7:20 a.m. Friday.