Instruction
Why Bryson DeChambeau's putting stroke works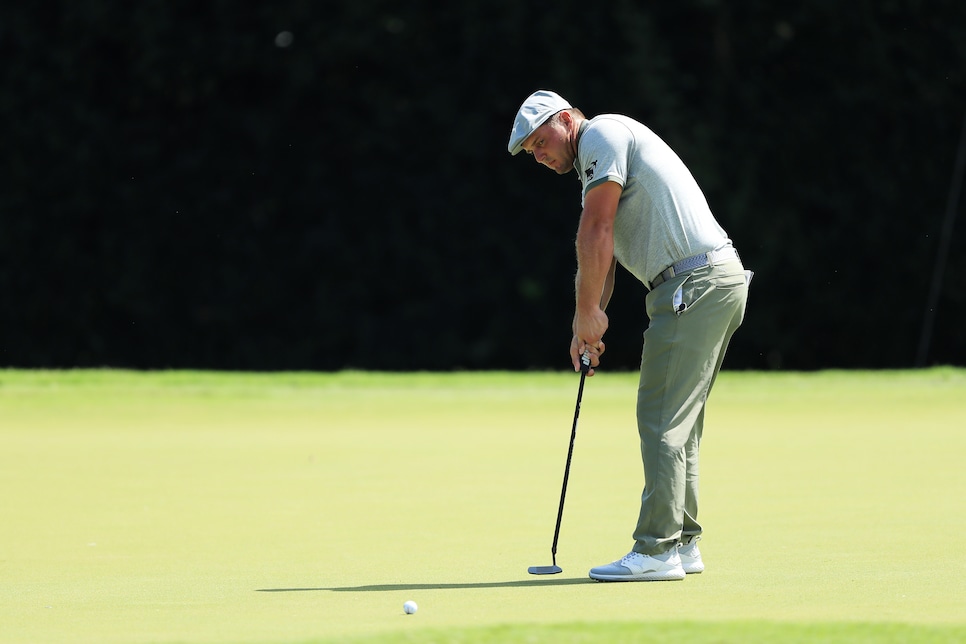 When you beat Winged Foot into submission with 375-yard tee shots like Bryson DeChambeau did, it's easy to overlook some of the more subtle skills he brings to the table, like putting. DeChambeau ranked 18th in strokes gained/putting for the week, and in the recently completed 2019-'20 season, DeChambeau ranked 10th on tour in that stat.
Though his rigid, locked-up style might not have the same visceral allure as, say, vintage Ben Crenshaw, the results speak for themselves. We asked two Golf Digest 50 Best Teachers, Brian Manzella and Tony Ruggiero, to explain how DeChambeau is so efficient with his putter—and why some of the new U.S. Open champion's methods might work for you.
Removing variables to quiet your stroke
"When you lock your joints in some maximum direction, like Bryson does with his elbows, it can look awkward, but what he's doing isn't so different than what Jack Nicklaus did in his career," says Manzella, who is based at English Turn Golf & Country Club in New Orleans.
"He wants to make sure those joints do exactly as he expects."
(Watch the video below to see exactly how he does that.)
You are using an unsupported version of Internet Explorer. Please upgrade to Internet Explorer 11 or use a different web browser.
DeChambeau runs the longer putter shaft up his left arm and makes his motion by simply rocking his shoulders.
"There's no doubt it's easier to putt with the putter locked on his arm like that, and if you were going to teach somebody how to putt from scratch it would probably be a piece that would get them decent faster than anything else. Being rigid like that can bring limitations feel-wise, but he licked those limitations by having a system that lets him equate stroke size to distance.
"He probably doesn't have to think about putting very much besides reading a green."
Do whatever it takes to start the ball on line
"It seems like Bryson wants to make things complicated, but I think what he really wants are answers," says Ruggiero, who teaches at Frederica Golf Club in St. Simons Island, Ga.
"In putting, the variables that really matter are line and speed, and when he lines up his ball and sets his arm and shaft like he does—with the shaft and left arm on the same plane—he makes it really easy to start the ball on his line. That's half the problem solved."
(Watch the video below to see it illustrated.)
Practice under pressure and match-like conditions
Ruggiero says that DeChambeau seems to approach his putting in the same way he does the rest of his game, which means he's pressure-testing it to make sure it works as he expects under tournament conditions.
"He does what makes him feel like he's prepared, so that he knows the answers when he's tested," Ruggiero says. "He intentionally practices the shots he knows are going to challenge him—whether it's that downhill slider he had with his heart pumping hard or a tee-shot on a really hard hole—and he does it under the same conditions, with his same process.
"That frees him to know he's ready when it's time. He's not wondering. He knows he can do it, and it's just up to him to do it. The best players love that challenge, and look forward to it."