The Loop
T. Boone Pickens' Texas ranch may cost $250 million, but it comes with its own airport and golf course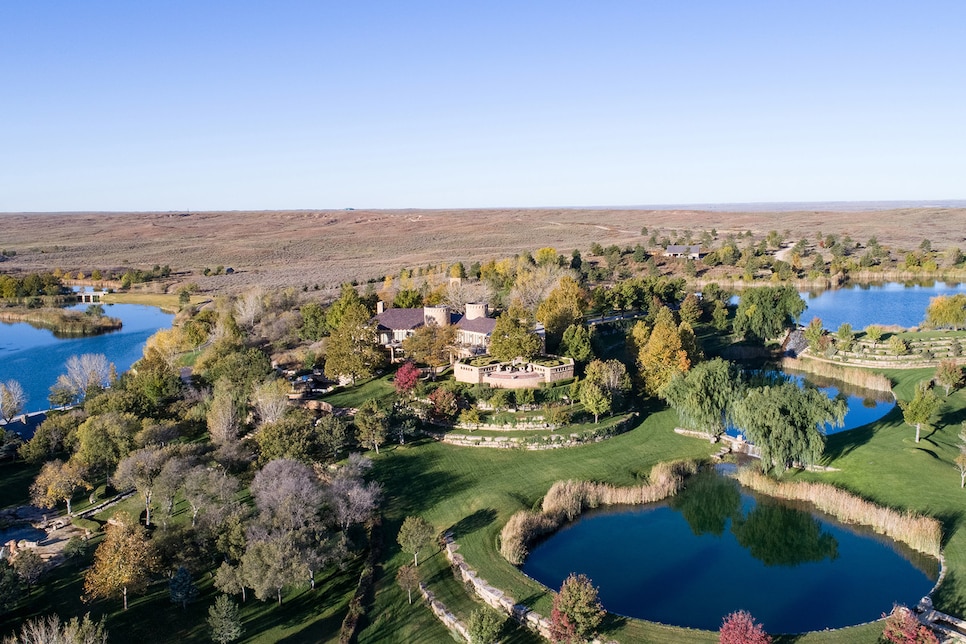 Call us crazy, but paying $250 million for a piece of property sounds a lot more reasonable when it comes with its own airport and golf course. Such is the case with T. Boone Pickens' famed Mesa Vista Ranch, which officially went on the market on Wednesday.
Spread out over nearly 65,000 acres in the Texas Panhandle, Mesa Vista has been the billionaire businessman's weekend retreat for decades. According to the Wall Street Journal, Pickens assembled the gigantic property through 12 different purchases starting in 1971. But now it's time to move on.
"Selling the ranch is the prudent thing for an 89-year-old man to do," Pickens said. "It's time to get my life and my affairs in order."
Fair enough, but whoever buys the land is going to be getting one heck of a place to live. In addition to the main house, which is 25,000 square feet, there's a bunch of other buildings including a gate house, a "Family" house, a church, and Pickens' childhood home that he moved from Oklahoma. This is the view from the 11,000-square-foot "Lake House":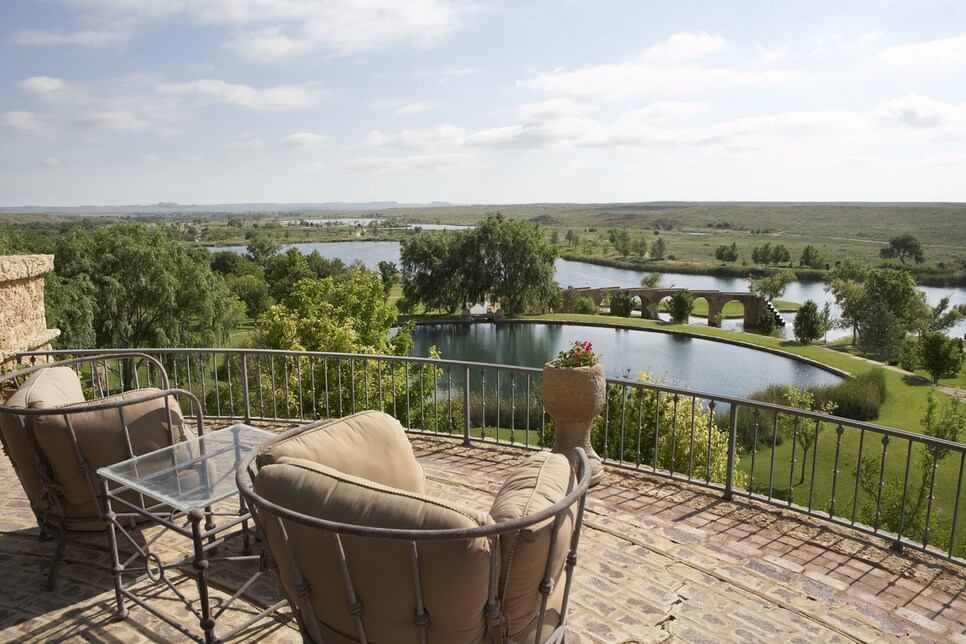 Not bad. And here's that airport we were talking about: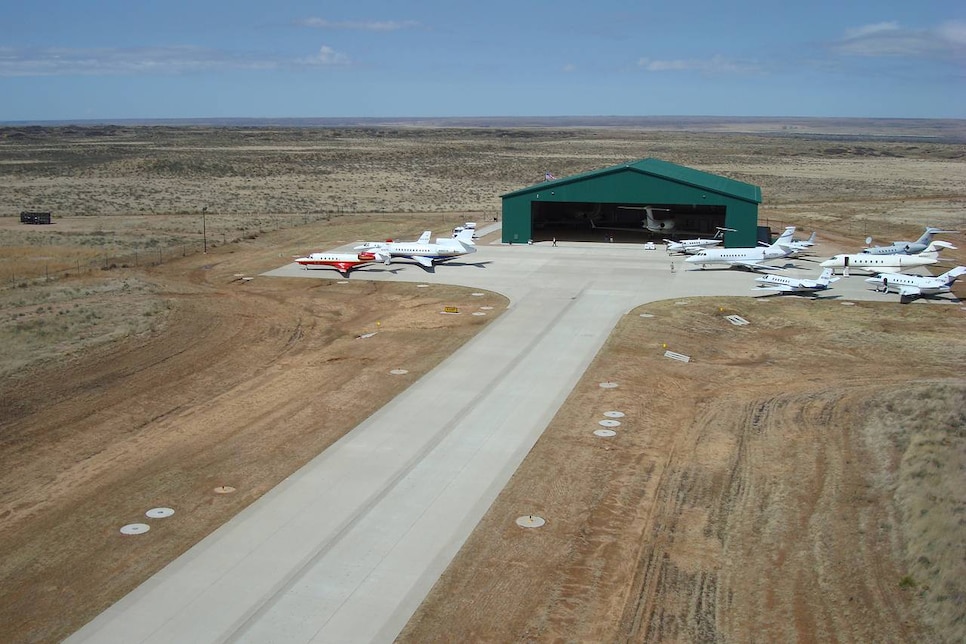 The 25,000-square-foot hangar even has a two-bedroom apartment for pilots! Of course, when you live in the middle of nowhere, it's probably best to have your own airport so people can visit you.
There aren't as many details on Pickens' "small golf course" other than it was designed by Oklahoma State University athletic director Mike Holder. But it looks nice: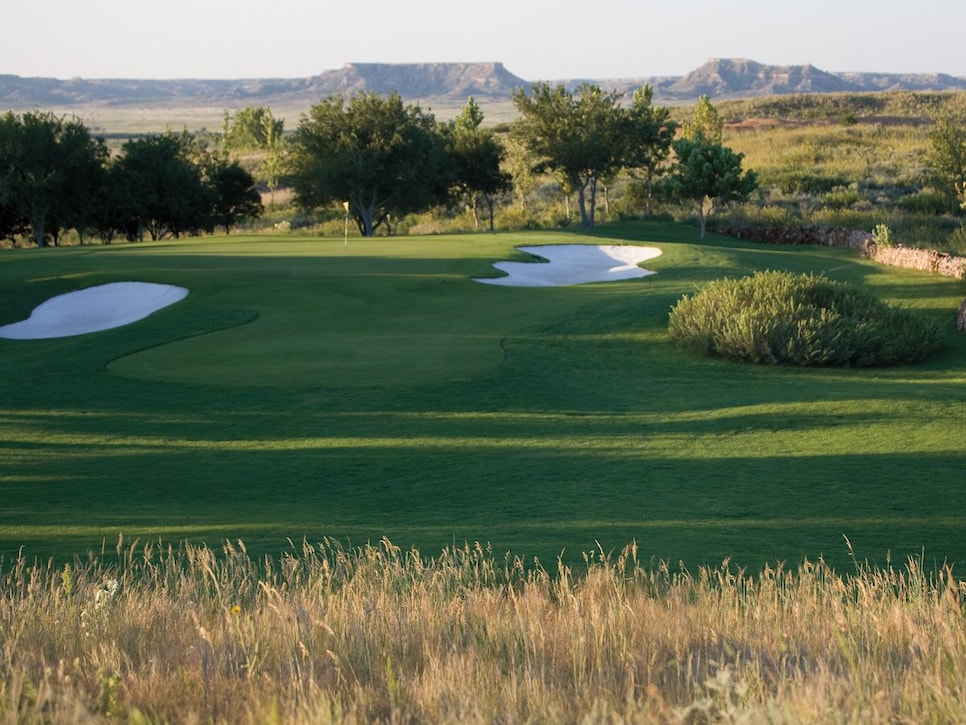 And if its only a couple holes, there's plenty of property to expand if you like. Remember, the Mesa Vista Ranch is 65,000 acres and an 18-hole golf course needs anywhere from 120-200 acres, according to the American Society of Golf Course Architects. So you could build more than 400 golf courses on the property if you want.
From pools to gyms to tennis courts to hunting facilities to dog kennels, there are too many other amenities to list. Just know that for a hefty price tag, you're getting a lot in return. Seems like a pretty prudent investment to us. . .