Sunscreen on Sale
One of our favorite sunscreens for golf is on sale right now
*All products featured on Golf Digest are independently selected by our editors. However, when you buy something through our retail links, we may earn an affiliate commission.*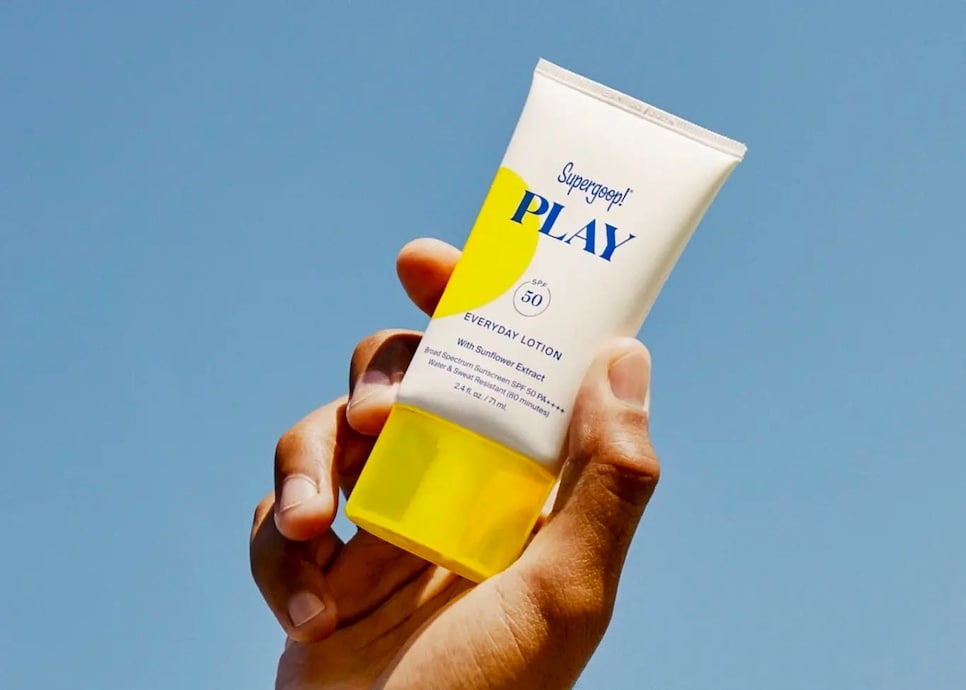 We can all remember those days when mom nagged us to put on sunscreen before running out of the house to go play. Now that we've grown up, we have come to realize that mom was right, using SPF daily is essential—even under overcast skies. As golfers, finding the perfect sunscreen can be hard. It can't be too greasy or else our hands will slip. Spray sunscreen is a controversial topic because the application is less exact, the negative impact of aerosols on the environment and the potential for containing harmful carcinogens. If you absolutely MUST, it's better to use spray sunscreen than nothing at all, but most sprays have to be rubbed in any way, so we'll always recommend lotion sunscreen over spray.
RELATED: Best Sunscreen And Lip Balm For Golf
As annoying as it can be, sunscreen is serious business, and it shouldn't be taken lightly. Just a quick application of it before you head to the first tee isn't enough either, if you want the best protection you must re-apply it throughout your round or practice session. But just because it's serious doesn't mean it has to be painstakingly difficult. Supergoop, one of the most popular sunscreen brands on the market, is known for its quality SPF products that have a barely-there feel. But quality comes at a price, and we know it can be difficult to shell out $30 for a bottle of sunscreen. To help make the sunscreen shopping process a little easier on the wallet, Supergoop is discounting everything 20-percent now through Tuesday (May 16) when you use the code SPF20. We've scouted out some of the best and most-golf-friendly Supergoop products to consider while the sale is still running.
RELATED: The best gear for head-to-toe UV protection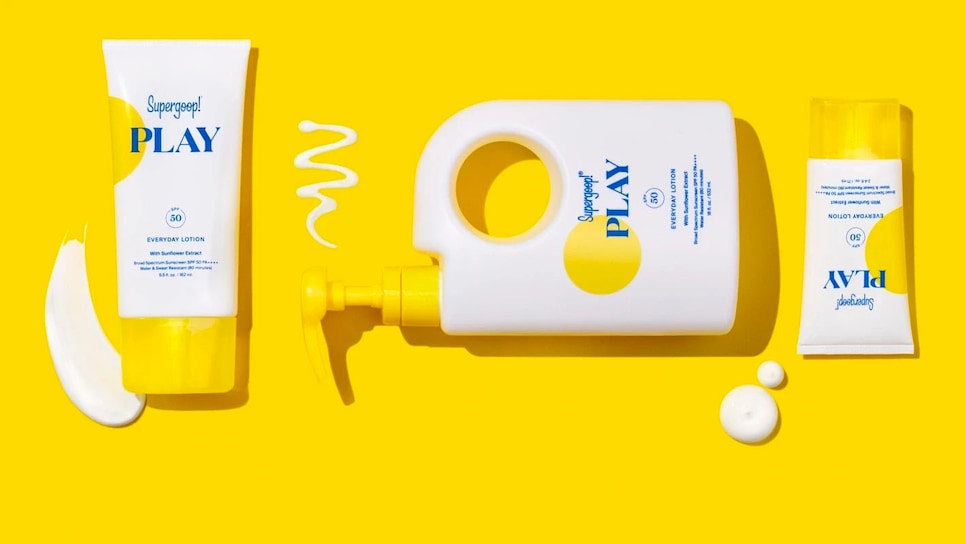 Supergoop PLAY Collection
If you're looking for the perfect everyday sunscreen to use, the Play Everyday Lotion SPF 50 with sunflower extract is designed for just that. Using Supergoop's original formula from its launch in 2007, the OG product is tried and true. The Play Everyday lotion is offered in 5 sizes, including an 18oz bottle with a pump for family use. Sweat and water-resistant, the sun protective elements last up to 80 minutes or three to four holes of golf—why not couple sunscreen reapplication and pace of play tracking? The formula is hydrating for dry skin and has quick absorption, so you aren't rubbing it in for minutes. 
The PLAY Antioxidant Body Mist with Vitamin C is a great non-aerosol option if you prefer spray-on sunscreen to lotion. It's also designed to be sprayed at any direction for a more accurate application. 
Starting at $11
|
Supergoop!
Supergoop PLAY Everyday Lotion SPF 50 with Sunflower Extract
$12
$10 with code SPF20
|
Supergoop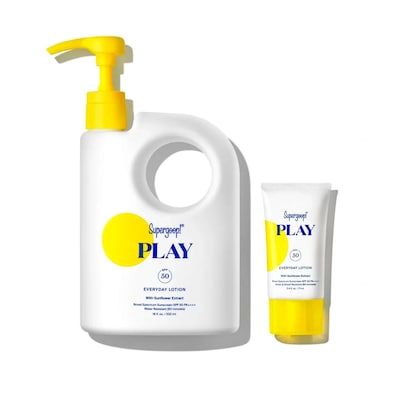 Supergoop PLAY Everyday Lotion SPF 50 with Sunflower Extract
$90
$72 with code SPF20
|
Supergoop
Supergoop Unseen Sunscreen SPF 40
The unseen screen is oil-free and after application, it looks and feels like a second skin. It's rich in antioxidants to provide broad spectrum UVA/UVB and infrared protection while helping to filter blue light. And for the ladies — it also works as a great primer for your makeup.
$22
$18 with code SPF20
|
Supergoop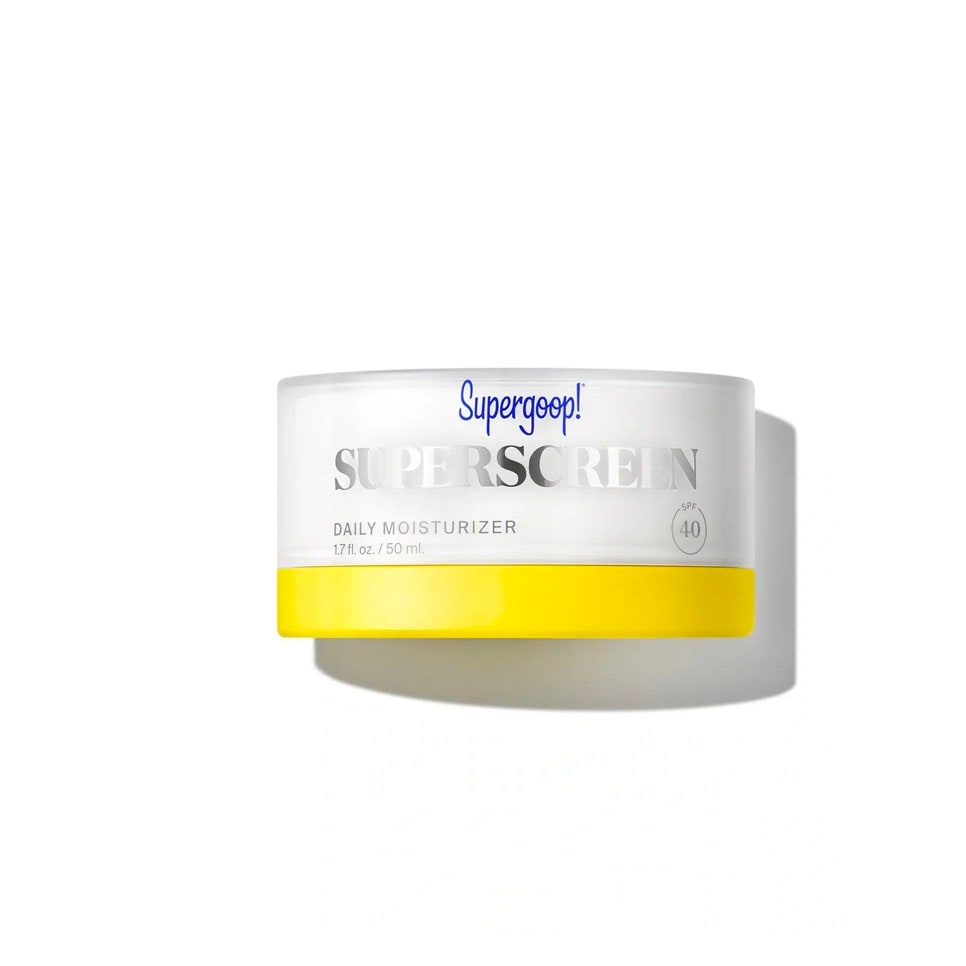 Supergoop Superscreen Daily Moisturizer SPF 40
The daily moisturizer is a newer Supergoop product designed to be the final step in any skincare routine (read: you don't have to have a 10-step skincare routine to use it). It has SPF 40 protection and a lightweight formula that leaves your skin feeling hydrated and protected.
$44
$36 with code SPF20
|
Supergoop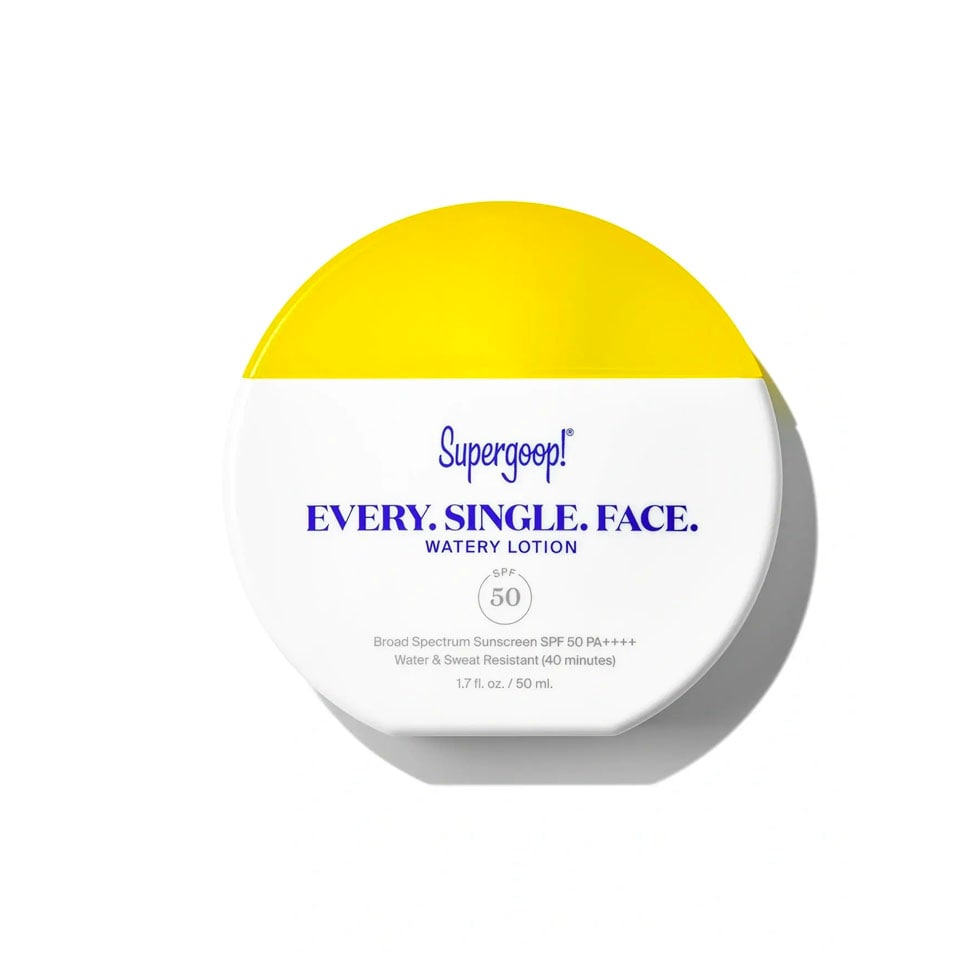 Supergoop Every. Single. Face. Watery Lotion SPF 50
If you find that most sunscreen formulas are too thick or heavy for your skin, try out the new Every. Single. Face. Watery Lotion in SPF 50. We love this product for reapplication purposes, though it's great on its own. When layered with the daily moisturizer, it adds a refreshing and cooling sensation with a natural, non-greasy finish that won't make you look oily.
$34
$28 with code SPF20
|
Supergoop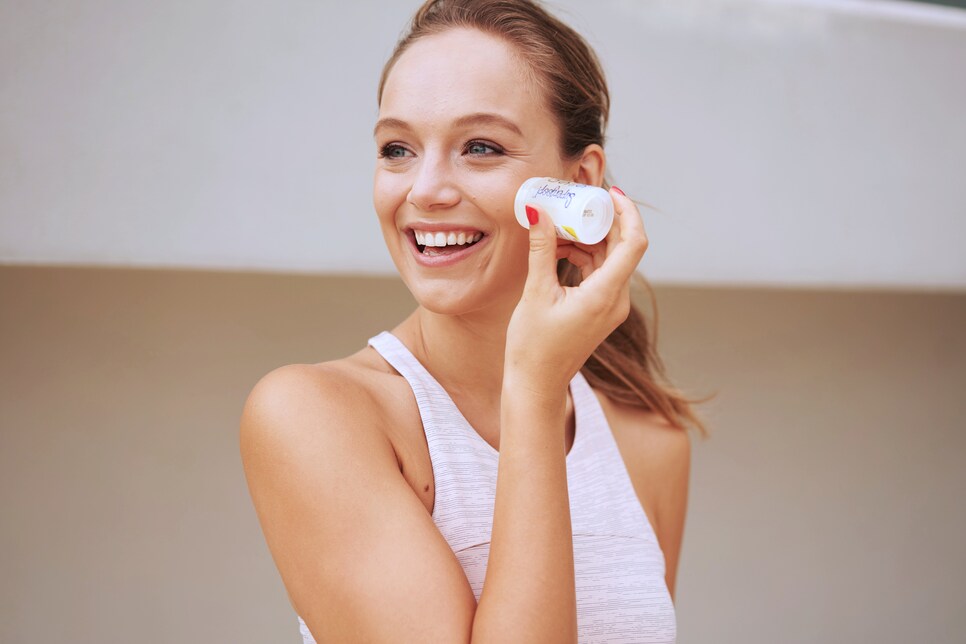 Sunscreen Sticks
We didn't forget about our stick application lovers. The glow and mineral sticks are best for easy on-the-go applications. They are great for your face, lips, ears, neck, shoulders, and hands — yes, golfers please do not forget to apply sunscreen to the back of your hands, especially the non-glove hand. The glow stick has a melt-into-your-skin feel while adding a bit of a dewy finish that adds to the fresh look and feel. Unlike most mineral sunscreens, the 100-percent mineral sunscreen stick doesn't have a heavy, weighed-down texture and is very easy to blend.
Supergoop Poof 100 Percent Mineral Part Powder SPF 35
It's not the most obvious part of your body to protect from the sun, but your hair and scalp can get burned too — especially if you're rocking visors all summer long. Poof 100-percent Mineral Part Powder SPF 35, acts similarly to dry shampoo with the added benefit of UV protection. As a power, it won't cause your scalp to become greasy before your next wash day.
$34
$28 with code SPF20
|
Supergoop
SPF Lip Balm
Lip care in the summer matters just as much as it does in the winter!  And who doesn't like a little added flavor to your chapstick? Supergoop offers six different lip care options, but the  PLAY Lip Balm SPF 30 with Mint is under $10 during the sale. If you're looking to stock up, we also suggest the Tropical Lip Shield SPF 30 set, which has mint, strawberry, and coconut lip shields made with antioxidant-rich oils to moisturize and protect dehydrated lips.