negativity
Study proves that Phil Mickelson, LIV golfers receive more online abuse than other golfers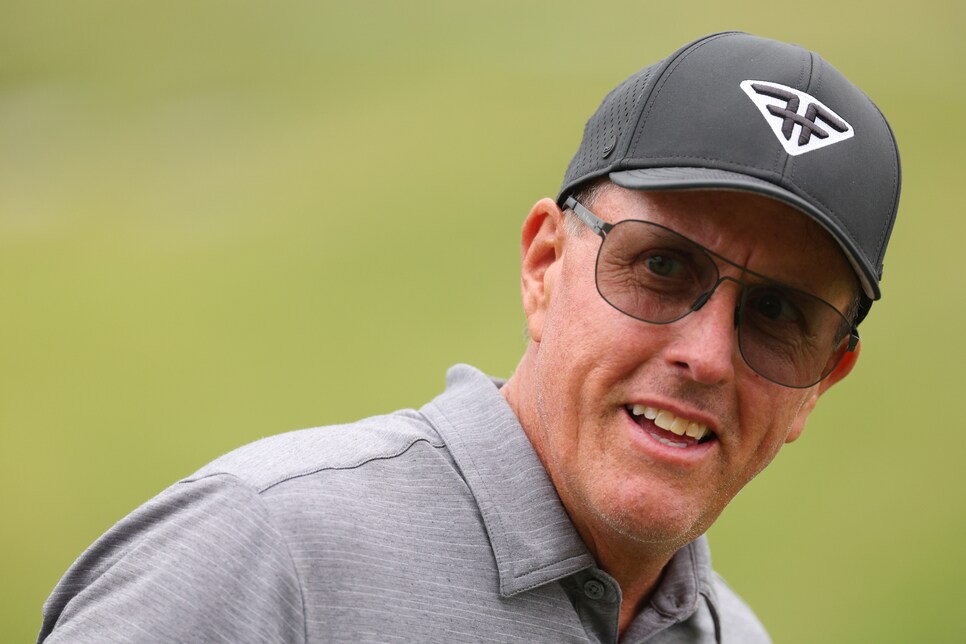 This isn't a groundbreaking statement, but no golfer is more polarizing than Phil Mickelson. Just two years ago, after winning the PGA Championship at Kiawah, Lefty was up there among the most beloved athletes on earth and since then … well, let's just say he's not everyone's cup of tea.
Mickelson's LIV Golf saga has been well-documented, and it seems like online fans have been keeping up with headlines, as Lefty easily tops a new study of golfers who suffer the most online abuse and negative social media.
A recent study from Ace Odds compared the social media criticism for the top golfers in the world with Phil declared the resounding "winner." LIV golfers dominate the list as Mickelson, Bryson DeChambeau and Patrick Reed fill out the top three with Brooks Koepka and Dustin Johnson not too far behind.
The study also found that the top six LIV pros at the LACC U.S. Open had an average of 46 percent negative sentiment. That's juxtaposed with an average of just 25 percent for the 19 highest-ranked PGA Tour players.
Of the PGA Tour pros, Rickie Fowler placed the highest with Jason Day, Tyrrell Hatton, Jordan Spieth and Shane Lowry filling out the top 10. All of those pros have 35 percent negativity or higher while on the other side of the spectrum are pros like Rory McIlroy, Scottie Scheffler, Viktor Hovland and Colin Morikawa. McIlroy was at just 15 percent when it came to negative posts.
To do the math, Ace Odds used Google Bard to analyze tweets from January 2022 to June 2023 and interpret the main idea of the posts. Out of all Mickelson tweets, 60 percent of them had a negative sentiment, which was easily the highest of all pros.
This isn't shocking as even at the recent U.S. Open, Lefty was the target of a heckler in a sombrero. The behatted man attacked Mickelson for his LIV Golf history and other questionable parts of his past. If this guy has a Twitter, he's most likely part of the 60 percent railing against Phil.