Still The One: Butch Belongs In The Hall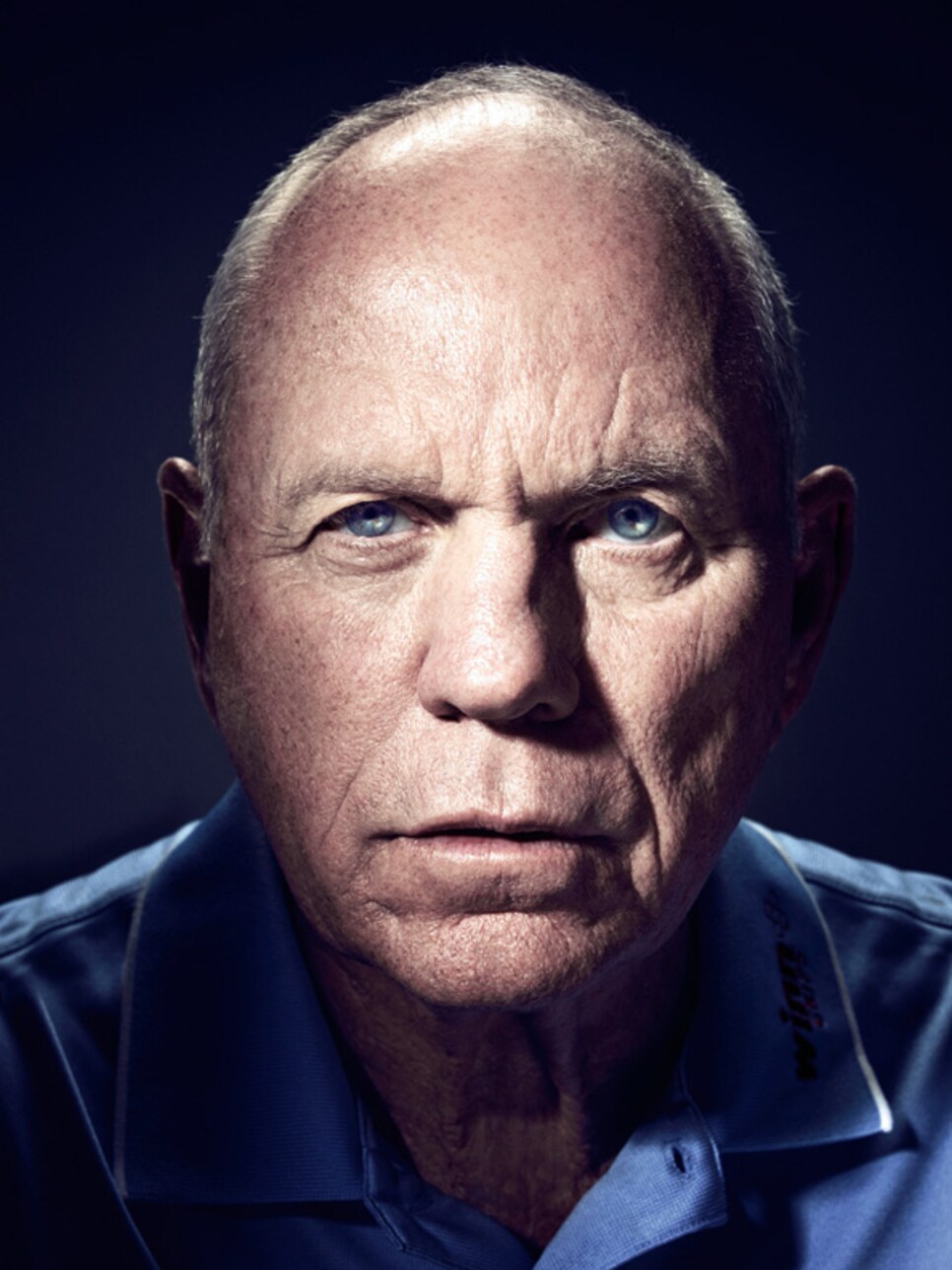 I couldn't find Butch Harmon in the World Golf Hall of Fame, so I went looking for him.
The last time I saw Butch, he was ranked No. 1 by his peers as the game's best teacher (view our latest ranking: 50 Best Teachers In America). The distance between him and the next best has grown like Secretariat in the Belmont Stakes. A better comparison might be Tiger Woods in the 2000 U.S. Open—he won by 15; Butch was coaching him at the time. Harmon, age 74, has been at the top of the biennial teacher ranking for the past 18 years. His run exceeds even Greg Norman's and Tiger's No. 1 World Golf Ranking stretch, so I'll stop right there in defending why he deserves to be in the Hall of Fame.
It doesn't help that he's not a member of the PGA of America, though he's spent a lifetime helping PGA members. But in the horse-trading that goes on to decide who gets in, he hasn't had the support that the only other pure teacher in the hall, Harvey Penick, got from heavyweights Ben Crenshaw, Tom Kite and Davis Love Jr. whispering in the old commissioner's ear. The only way to get it done is for his career-making students like Tiger and Greg and Phil Mickelson getting in the new commissioner's ear. Sooner rather than later.
I found Butch at home outside Las Vegas, with his wife, Christy, and their dog, Heidi:
WHY DO PROS COME TO YOU?
They know I'm not going to change what they do naturally; I'm just going to make it better.
I don't believe there's one way to do it. The fact that I was on tour for three years indicates I know what they go through.
HOW MUCH DID YOU CHARGE FOR YOUR FIRST LESSON?
$20 for a half hour in 1966, the year after I got out of Vietnam.
AND NOW?
$1,500 an hour, and everybody's the same—an amateur off the street or a tour pro.
YOU BROUGHT GREG NORMAN, TIGER AND NOW DUSTIN JOHNSON TO NO. 1 IN THE WORLD. WHY COULDN'T YOU GET IT DONE FOR PHIL?
Bad timing. Phil won 42 tournaments and five majors in the Tiger era—nobody's close to that.
WHAT'S THE WORST ADVICE TEACHERS GIVE STUDENTS?
Modern teachers want you to hold your hips and turn your shoulders 90 degrees, restricting the hip turn. That's why you see so many sore backs on tour.
ALTERNATIVE CAREER?
A stand-up comedian or a car salesman. It takes b.s. to do both of them.
WHO'S THE THIRD-BEST GOLFER IN HISTORY?
Hogan would be the third one. In no special order. And right next to them, I'd put Trevino.
WHAT WAS TREVINO'S X FACTOR?
His genius was figuring out a swing that he could make consistently, which he called a push fade, but really it went straight and slid to the right. Golf is a game of repetition. As long as you get the club square on the right path, you can play golf; it doesn't matter what it looks like.
HOGAN'S BOOK, FIVE LESSONS: KEEP IT ON THE NIGHTSTAND OR IN THE TRASH?
I'd keep it where I could read it consistently. Hogan's book and John Jacobs' Practical Golf are the two best golf books ever written.
ANALYZE YOUR GAME AS A TOUR PRO.
My ball-striking was pretty good. My short game is much better now. And temperament is a thousand times better now.
I thought I had to hit every shot perfect, and it kept me from being a better player. But being a perfectionist has made me a better teacher.
YOUR DAD WAS FAMOUS FOR HOLDING COURSE RECORDS. WHAT'S THE LOWEST ROUND YOU EVER SHOT?
Sixty with a ball out-of-bounds.
HOW MANY HOLES-IN-ONE?
Eight, but no double eagles.
WHAT'S THE BEST ADVICE YOU CAN GIVE TO A PARENT?
The worst advice is to tell kids how good they are. Only a fraction of a fraction of 1 percent get to the PGA Tour. Don't fill their heads with false dreams. The best thing I can tell parents is, get the hell out of the way. Tiger Woods' father turned him over to me when he was 17. Earl said, "I'll make a deal with you: I won't try to teach him to play golf if you won't try to be his dad."
SPEAKING OF TIGER, DO YOU SEE HIM COMING BACK?
Honestly, I don't. But I sure wish by some miracle his body would get healthy again. If you look at the 18 wins on tour this year by players under the age of 25, they're all out there because they watched him as kids.
WHAT DO YOU REMEMBER FROM THOSE TIMES?
When Tiger was hitting balls at a tournament and a player was hitting balls next to him on the range, if Tiger took out his driver, the other pro would put his driver away.
WILL THE PROS' SWING SPEED TODAY SHORTEN CAREERS?
If you look at how Tiger, Rory, Jason Day have bulked up, they've all had back problems. Dustin Johnson has the perfect body for golf—6-foot-4, very long arms. He works out hard but doesn't lift weights. You won't see him wearing a shirt three sizes too small.
YOU'RE A DOG PERSON. WHY?
Unconditional love that I'd never experienced as a kid. When I come home after being gone five minutes, five days or five weeks, they're so happy to see you. Christy got me into dogs. We used to have labs. Now we have an Australian goldendoodle, Heidi. I can't imagine life without a dog.
WHAT ELSE WOULD WE LEARN FROM YOUR WIFE?
Christy is the only person in the world who calls me by my real name, Claude. She always says, "I can't call a grown man Butch." She doesn't go to golf tournaments because she says I have to be Butch Harmon at golf tournaments. She says, "You all know Butch Harmon, but when he comes home, he's Claude, and you wouldn't know him if you saw him." I'm a big softy. I cry watching movies. At home, I'm the complete opposite of my image.
WHAT DO YOU THINK OF THIS MONTH'S COVER?
I wish the hell I could get there more often.