News
All's well that ends well as Steve Stricker qualifies for U.S. Open in his native Wisconsin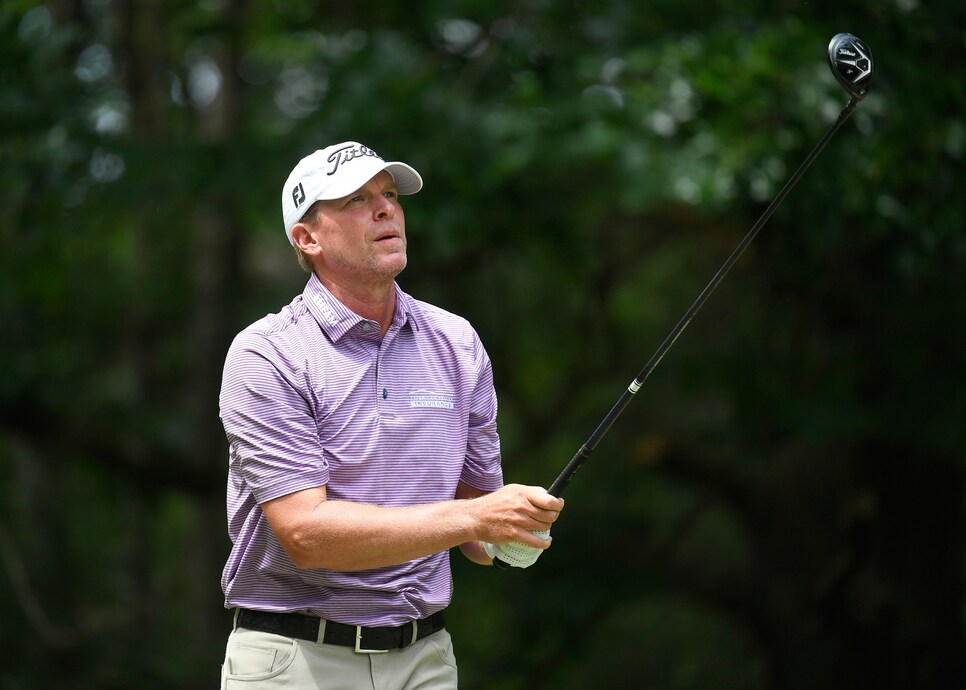 Call him the sentimental favorite at the U.S. Open. Steve Stricker is happy to carry that label. The 50-year-old Wisconsin native wanted desperately to be in the field next week at Erin Hills when the USGA's marquee event is played for the first time in his home state. And after shooting round of 67-65 at the Sectional Qualifier at Ridgeway Country Club and Germantown Country Club outside of Memphis, he got his wish, earning medalist honors while grabbing one of nine spots available for the 104 player field.
"It was a good day. It means a lot," said Stricker, who'll be playing in his 20th Open, but his first since 2014. "It's been at the forefront of my thinking for a while now. It's kind of a relief know I got in on my own terms. I went through qualifying. I'd rather have it that way. I'm glad I did it this way."
Indeed, all's well that ends well for the 2017 U.S. Presidents Cup captain, but it wasn't from a lack of effort. Stricker initially petitioned the USGA to seek a special exemption into the championship, a measure generally reserved for previous U.S. Open winners. When his request was denied, Stricker knew the only way to fulfill his dream was to play his way into the field. So for the past several weeks, Stricker has worked on his game, competing in PGA Tour and PGA Tour Champions events while his focus actually being June 5 and the 36-hole qualifier in Tennessee.
It wasn't just Stricker who was happy with the results, but the USGA as well.
"Having Wisconsin's own Steve Stricker qualify for this year's U.S. Open at Erin Hills is really special," said USGA executive director Mike Davis in a statement on Monday evening. "He will bring an enormous amount of energy to the U.S. Open's first trip to Wisconsin and will no doubt be a fan favorite for his fellow Wisconsinites. Steve demonstrated his golf skills and competitive spirit in qualifying at Memphis earlier today. We congratulate his great play!"
Stricker wasn't the only veteran tour pro who dug deep on Monday to earn his spot into the U.S. Open. Stewart Cink shot a 68-66 at the Sectional Qualifier in Columbus, Ohio, to earn a spot in his 20th U.S. Open as well. The 44-year-old had to skip an attempt at qualifying for last year's Open at Oakmont after learning only two months earlier that his wife, Lisa, had been diagnosed with breast cancer.
"You know, it's been a tough thing," Cink said. "I was not in competitive form last year. We were right in the midst of Lisa's treatment, and we were focused on that, so I didn't even try to qualify. To come back this year and get through successfully, it really means a lot to me."