The Loop
Steph Curry still playing Augusta National despite leaving Hawks game with ankle injury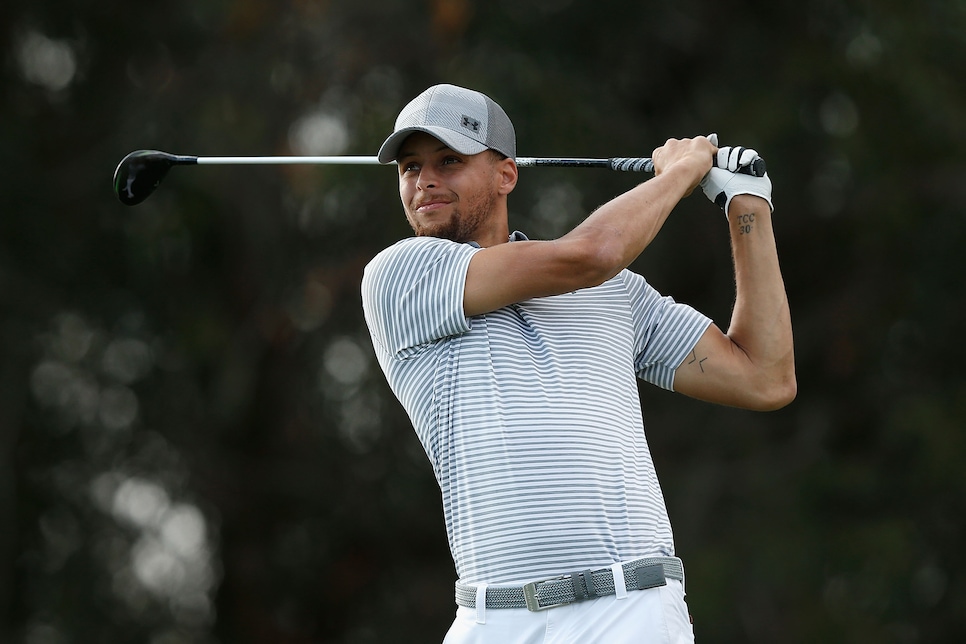 We've all had that once in a lifetime opportunity to play a great golf course that you wouldn't pass up for anything. For Stephen Curry, that place just happens to be Augusta National, where he's already played, but still, the point remains.
On Friday night, Curry injured his ankle in the first quarter of the Golden State Warriors road game against the Atlanta Hawks, coming down awkwardly on the foot of teammate Zaza Pachulia, who has a knack for injuring just about anyone these days:
The two-time NBA MVP returned to the game in the second quarter, finishing with 28 points before coach Steve Kerr sent him to the locker room for good in the third quarter of Golden State's 114-109 win. Afterwards, Curry told ESPN's Chris Haynes he felt okay, a point confirmed by the fact that he and Klay Thompson are still teeing it up at Augusta on Saturday, according to league sources. That would explain why Curry was sharpening his game in his hotel room this week:
NBA All-Stars, they're just like us!
But seriously, good luck to Steph and Klay around Amen Corner on Saturday, and hopefully that tweaked ankle doesn't hold him back. Although, if there's any place to stroll around with a slight limp, it's Augusta National.