Ladies and gentleman, the weekend
Steph Curry had another ridiculous weekend, our jaws are tired from dropping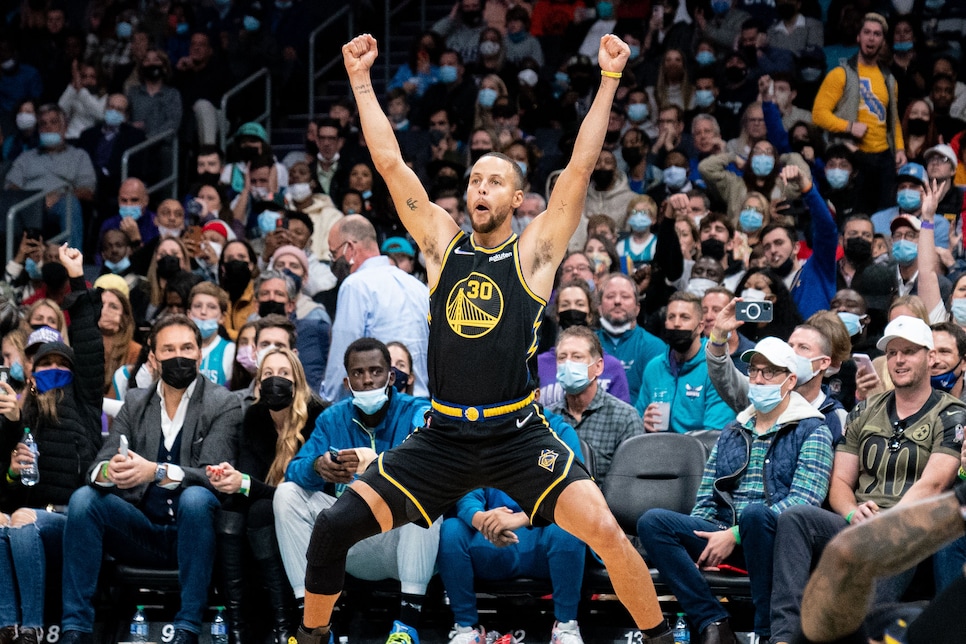 There are very few things in life that never, ever disappoint, but one of them is the simple act of going to Twitter, typing in "Steph Curry," and clicking the videos tab. This works at any time of the year, but it's particularly potent during the season, because if you're a casual NBA fan, and you go a week without checking in, you can dip in and see a half-dozen highlights of him performing all sorts of crazy miracles on the court.
This past weekend was no different. The Warriors beat the Bulls on Friday then lost to the Hornets (how?) on Sunday, moving to a league-best 11-2 on the season, but in both games, Curry was the only thing that really mattered. Let's start with the Hornets, end of the third quarter, when Kelly Oubre hit a three that he and his team had every reason to believe would be the last points of the quarter...forgetting that one of Steph Curry's favorite things is to turn joy to sadness:
It's one thing to throw that pass, but it's another to throw it more accurately than most human beings would if they were facing forward and, well...throwing it normally.
Full kudos to the Hornets for actually winning that game, especially after it became clear that J. Cole had succumbed to the Curry charm and turned traitor. That wasn't the case on Friday, when the Bulls came to the Bay area, and had to watch Curry in full strut mode. Keep a careful eye on how he points to the dude in the stands before the ball has even come close to going through the hoop. This is the basketball equivalent of walking in a 30-foot putt, but doing it a millisecond after club meets ball:
That was one of nine threes Curry made on Friday, passing Ray Allen for the most three-pointers made all-time (including playoffs). Watch him break the record as he scores 40 points and subjects the Bulls to a cruel onslaught:
All of this happened in just two games. We've said it once, we'll say it again: Steph Curry is magic.