FIRE PIT COLLECTIVE
Steph Curry's brilliant new junior circuit is even better than you could have imagined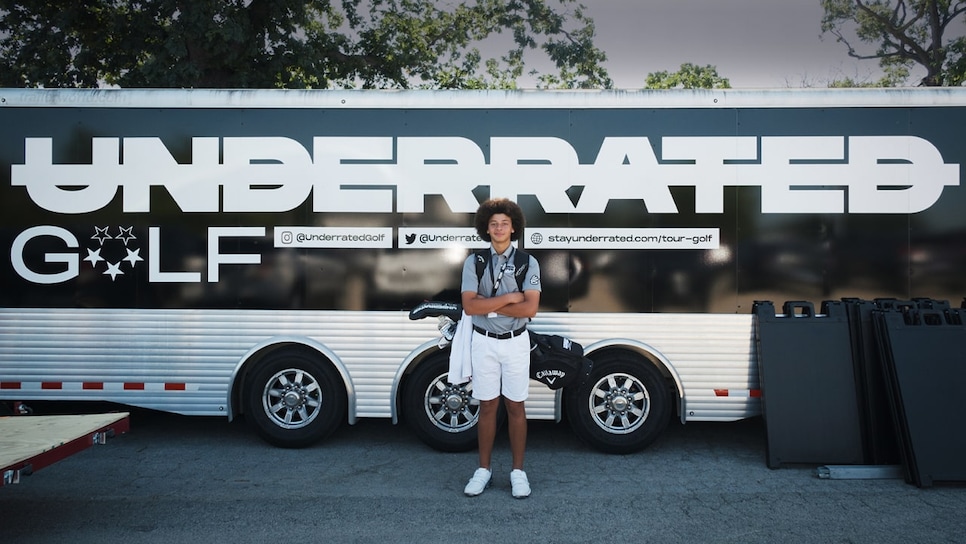 CHICAGO — Have you ever been the only white person at a party? Maybe you've been the one Asian kid on the Little League team, or the only woman in the meeting. If you have, you know what it feels like to stick out. The preconceptions. The stares. The seemingly never-ending and unwanted attention that comes with being different in certain circles. Golf is played in one of those circles. The Underrated Golf Tour is looking to change that.
Golf, as an institution, has an unfortunate past as it relates to inclusion. We can be grateful that a new generation of leaders, including USGA President-elect Fred Perpall, is set on changing that. Enter Steph Curry's Underrated Golf Tour, which is among the bolder initiatives looking to bring more inclusion to the game among highly competitive juniors.
Disruptors at heart, Steph Curry's Underrated team is looking to change the status quo of junior golf and provide greater equity, access and opportunity primarily, but not exclusively, for players of color. Given the massive wave of interest in junior golf, the timing couldn't be better.
Will Lowery, an ambassador for the Underrated Golf Tour, is one of the key agents of change for the circuit. A native of Charlotte, N..C, Lowery is one of the few African-Americans who has been able to parlay playing professionally into a career in golf media. Talented, passionate, driven: He's the perfect ambassador for the Underrated Golf Tour. In short, Lowery knows the name of the game.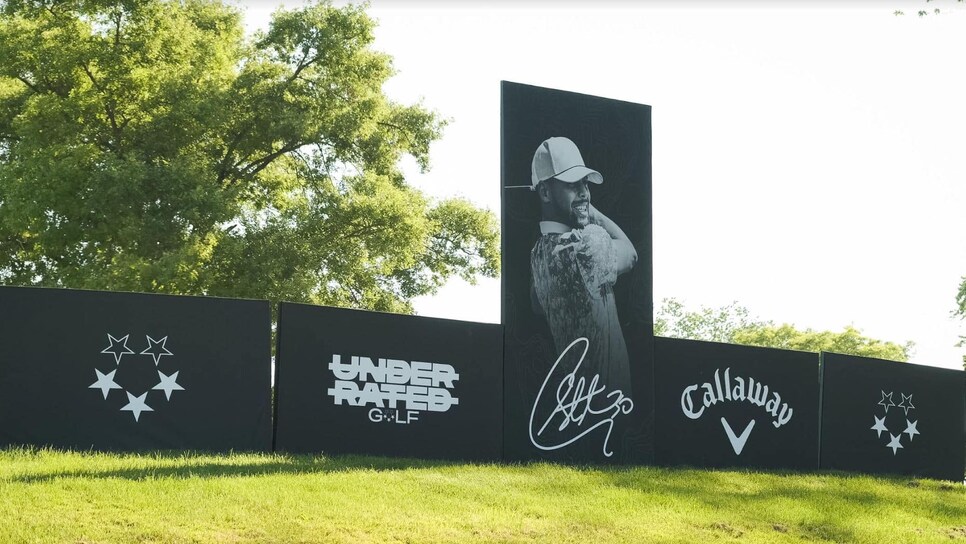 "We're here to provide access to the underrepresented kids, especially Black and Brown kids," Lowery told me at Cog Hill Golf Club just outside Chicago, where the Underrated Golf Tour launched this week. "We're going to provide opportunities for them in and out of golf. And hopefully create some equity in today's golf landscape for these kids."
In its inaugural season, the tour will visit Chicago, Phoenix, Tampa, Houston and San Francisco. A field of 60 (30 boys and girls) will compete in each city. The Underrated Golf Tour will have a season-long points race, just like the professional tours. Apart from the original 60 kids selected to play, others will get the chance to Monday-qualify, if you will, into events as space allows.
You may be wondering why the need exists for such a tour. With programs such as Youth On Course, junior golf has never been healthier. Kids have never enjoyed so much opportunity. And golf is the great meritocracy of sport, right? Well, kind of.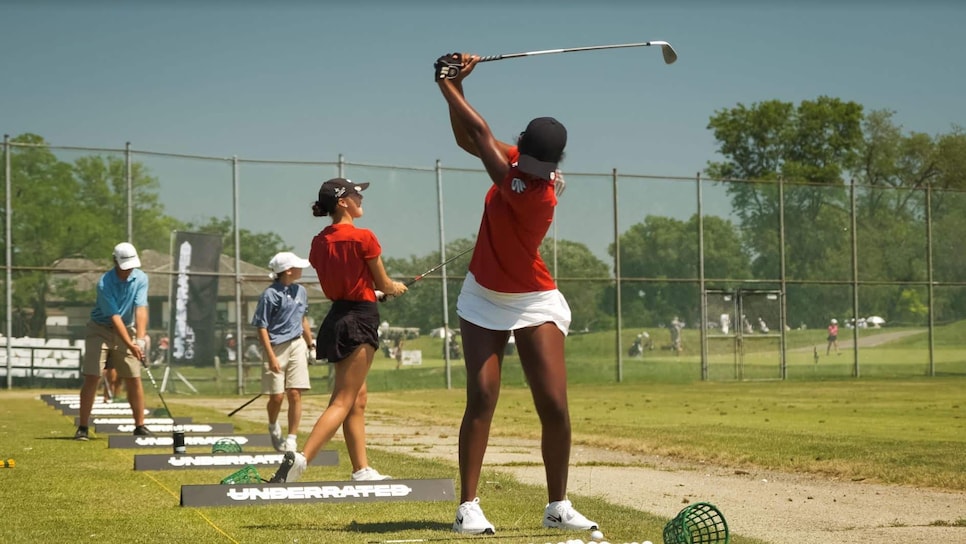 To be absolutely clear, underrepresented does not mean underprivileged and untalented. The kids selected for the tour are above-average and elite juniors. Sadly, a lot of these kids are overlooked and don't get the exposure they deserve.
At the highest level, the junior scene is dominated by the hyper-competitive American junior Golf Association. Most of the top juniors compete on the AJGA. The problem is, unless you've been accumulating AJGA points, it's hard to get into the events. Abby Liebenthal, founder of Fore the Ladies, worked with the AJGA from 2010 to '14. She's excited about what lies ahead for the kids on the Underrated Golf Tour. "At AJGA events, kids have access to not only college coaches, but also equipment manufacturers," Liebenthal said. "That's a big deal for the Underrated Tour in this new age of NIL." This access is another almost immediate example of the opportunity the Underrated Golf Tour will provide.
The primary barrier for high-level juniors who want to compete nationally is money. Entry fees and travel costs can rack up quickly, putting immense pressure on kids and their families. "Now you know why Tiger's parents had to take out a second mortgage," said Freddy Cruz, the father of 14-year-old Lucky Cruz of Drive, Chip & Putt fame.
The Underrated Golf Tour will cover all expenses for the competitors like Lucky and their families. "We're breaking down that financial barrier," Lowery said proudly. "Everything is covered for these kids and their parents." It's truly an amazing act of generosity by Curry. He is giving these kids and their families access to events when they otherwise might have to stay home.
I asked Lowery what else is in the future for the Underrated Golf Tour. He smiled, paused and said, "We want our tour to mirror our country." I reminded Lowery that America is more than 60 percent white. "We need those top juniors. We need those kids who might chose to play on the AJGA Tour to look at the Underrated Tour as an option to come and compete at a high level." Lowery didn't stop there. "We want to take this thing worldwide," he said. "One day we will have full fields of 144 players competing all over the world." If first impressions mean anything, my guess is they will.
As I left Cog Hill I walked past the 1st tee, where a DJ was setting up to play music. A few feet away I saw Lowery and Gary Williams of Five Clubs Golf, another former PGA professional and Golf Channel host, lending their expertise. "Energy and acumen," I said to anyone close enough to hear me. "In two years, this might be the best tour in all of golf. Professional or amateur."
I said the last part much louder. Because it's true.