Golfers You Should Know
Peloton instructor Selena Samuela is hooked on golf, even the days she struggles
*All products featured on Golf Digest are independently selected by our editors. However, when you buy something through our retail links, we may earn an affiliate commission.*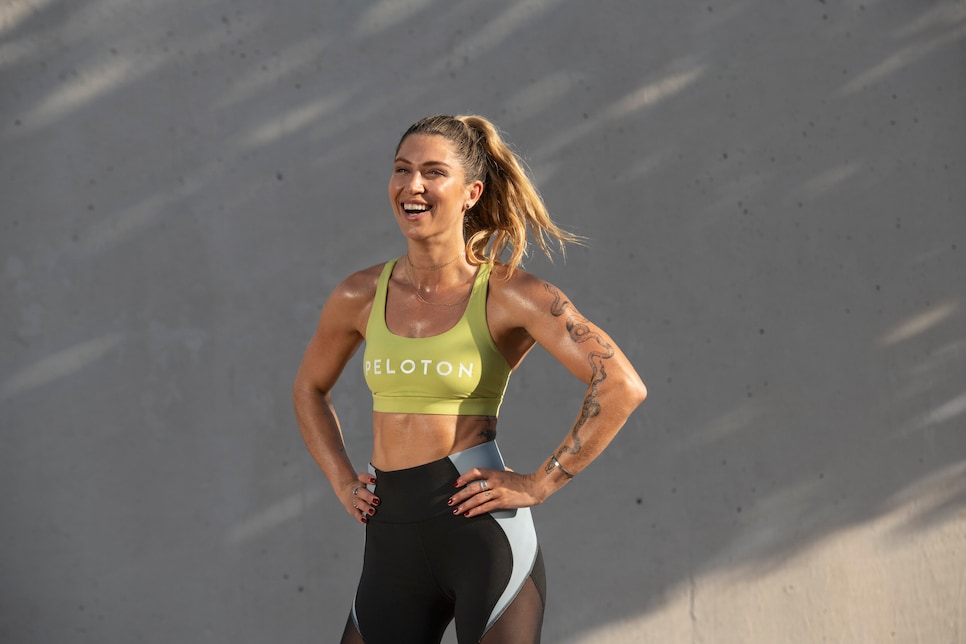 Golfers You Should Know is a new series for Golf Digest Woman where we profile golfers of note from various walks of life. These people share their experiences in picking up golf, what they've loved and struggled with, and the tips and the products they've come to rely on in their golf life. If you have a Peloton, you're likely familiar with our first subject, Selena Samuela.
Selena Samuela is on a quest to break 90. The Peloton instructor started playing golf when she met her now-husband, who came from a serious golf family. "He was playing golf all the time. He was going on golf vacations with his friends, his mom was club champ, his dad is also club champ. They're very serious. So I was like, Ok, maybe I should get into this game," Samuela said.
Samuela started taking lessons in January of 2020. When the world shut down due to the COVID-19 pandemic a few months later, Samuela realized what a lot of people realized during the shutdown: Amidst great uncertainty, golf was a safe haven. She began taking lessons at Westchester Country Club with Gary Weir, who started with the basics.
"My goal was just to be able to get out onto the golf course and be able to play a full round," Samuela said.
Samuela was soon hooked. She's been playing consistently the last two years, and says while she's happy with how far she's able to hit it, she still has some work to do on her short game.
"I need to learn how to get zen with my putting. I get anxious about short putts. I swear I make more 8-footers than 4 -ooters," Samuela says.
Samuela's no stranger to taking on new sports. But golf, she says, is the hardest.
"I decided to run a marathon; I won that marathon. I decided to surf; within a few years I was absolutely shredding, throwing buckets. I wanted to be a boxer; within a few years I was fighting and winning my first fight," Samuela said. "Sports for me have always been something where I can see results quickly. This is not one of those sports. It's so challenging. I think that's why I love it: The challenge is unlike anything I've experienced before in sports. You have to be so humble, so consistent, so determined. You have to keep coming back even though you get just rocked. It crushes your soul but the only way to get better is to go back regardless."
Of all of the advice she's been given during her first two years of playing golf, one of her favorites came from Weir.
"My coach says, 'If you make it look like a golf swing, eventually it will become a golf swing,'" Samuela said. "Which I love, it's like: get these parts right, get the kinematic sequence right, move your body in the right order, make it look good and eventually it will be good."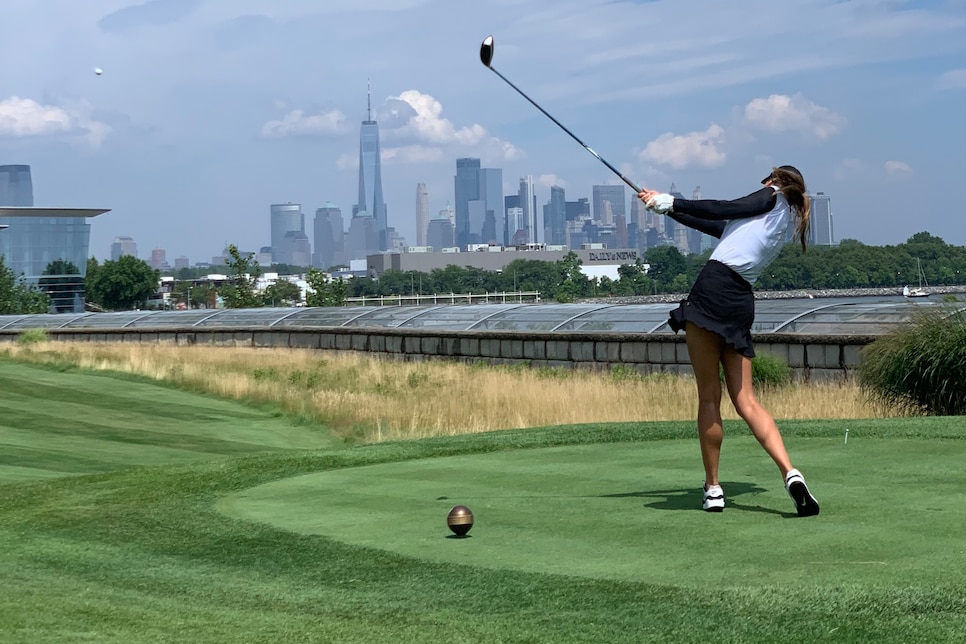 Despite diligent work on her game and enjoying a swift upward trajectory, Samuela has still experienced the occasional rough patch.
"I've had moments where I've felt like I lost my swing. I shank every ball, I come over the top. And it's just like, over and over again. I had a week-long spurt of that and was thinking, 'Maybe I have to quit because it's just gone.' But I didn't and now I'm back. Learning how to find patience in those moments is so important," Samuela said. "If I'm worked up, my body isn't going to respond well."
Samuela has only one regret in regards to her golf journey:
"I wish I had started earlier, because then I wouldn't be worried about trying to break 90 right now."
5 things Selena needs in her golf life


Aquaphor Lip Balm with Sunscreen
"I use Aquaphor lip balm that has sunscreen in it. I always carry that with me," Samuela said. "It's not a sexy product, but it's the best."
Yellow Bird and Louisiana Hot Sauce
I bring hot sauce with me on the course because they never have hot sauce at these courses and I put hot sauce on everything.
J Lindberg Compression Tops
"They're good with sun protection which is key for me. They have the high neck, which i like because in the sun every day, as a Peloton instructor I can't have gnarly tan lines and it's not fun to have to reapply sunscreen all the time. I opt for longsleeves a lot of the time."
"Once, when I was flying with my clubs and my driver broke while we were traveling. Because of that, I got this to protect my clubs. I love this thing."
Personalized Titleist ProV1
"I love the personalized ProV1's. I always put Aloha22 on them. Aloha because I lived in Hawaii for five years, when you're on the golf course you want Aloha energy, you want those relaxed vibes. I was born on June 22, so that's the 22. I usually get them in pink writing."