New Equipment
Srixon leans on colored-ball trend with unique split red-and-yellow design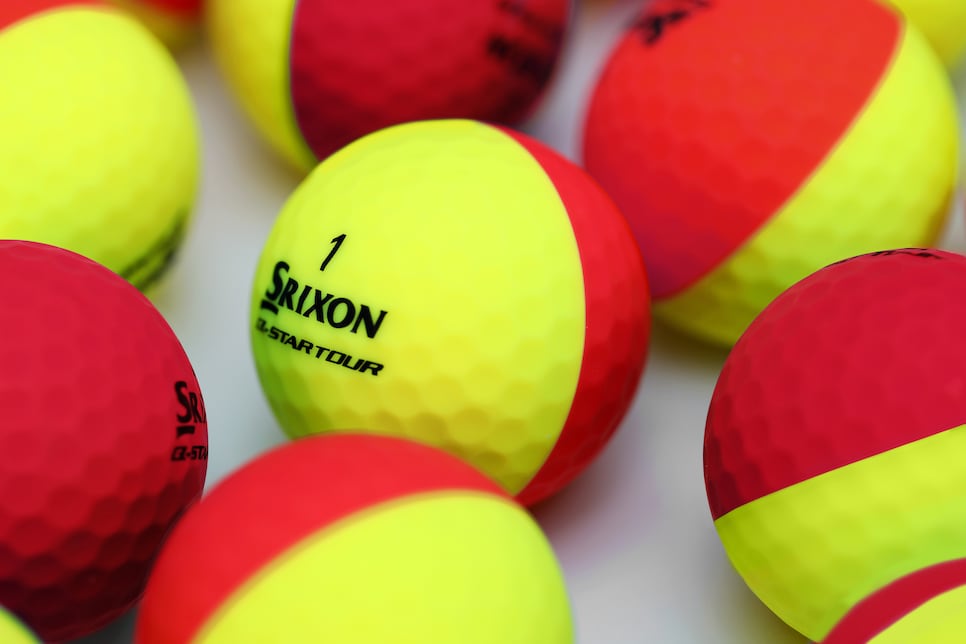 WHAT YOU NEED TO KNOW: Srixon brings multiple colors (red and yellow) to its new Q-Star Tour Divide golf balls, but unlike other companies, the two-color design shares a hemisphere on every ball. With half the ball red and half yellow, the intent is to create heightened awareness of spin, while the dividing line serves as an aiming line. The ball boasts the same three-piece construction as the regular Q-Star Tour, including an average-golfer-friendly lower compression core and the short-shot spin properties of a urethane cover.
Price: $33 per dozen, available at retail April 15.
THE DEEP DIVE: While sales of and interest in non-white golf balls continuing to surge—some models that offer colored versions see more than half those sales going to the non-white options in the lineup—it's hard to predict which color might be the next hot thing.
Srixon is banking on the idea that two colors in one ball are the next hot thing with its new Q-Star Tour Divide. The ball takes on the same inside technology as the Q-Star Tour, the three-piece design introduced last year aimed at providing average swing speeds with distance but also the same greenside spin benefits of a thermoplastic urethane cover.
On the outside, though, one hemisphere is fully red and the other is fully yellow. The matte coloration comes not from a paint job but from injecting the pigment into the urethane formulation. In effect, the Q-Star Tour Divide combines the recent golf ball trends of colors, matte finishes and alignment features in one package.
The enthusiasm for colored golf balls remains high among avid golfers. A recent survey from Golf Datatech showed that 56 percent of serious golfers are interested in playing a colored golf ball. In 2012, that interest level was only at 37 percent.
Srixon's team believes the design provides greater visual cues of how the ball is spinning, while the line where the two halves meet provides an alignment feature.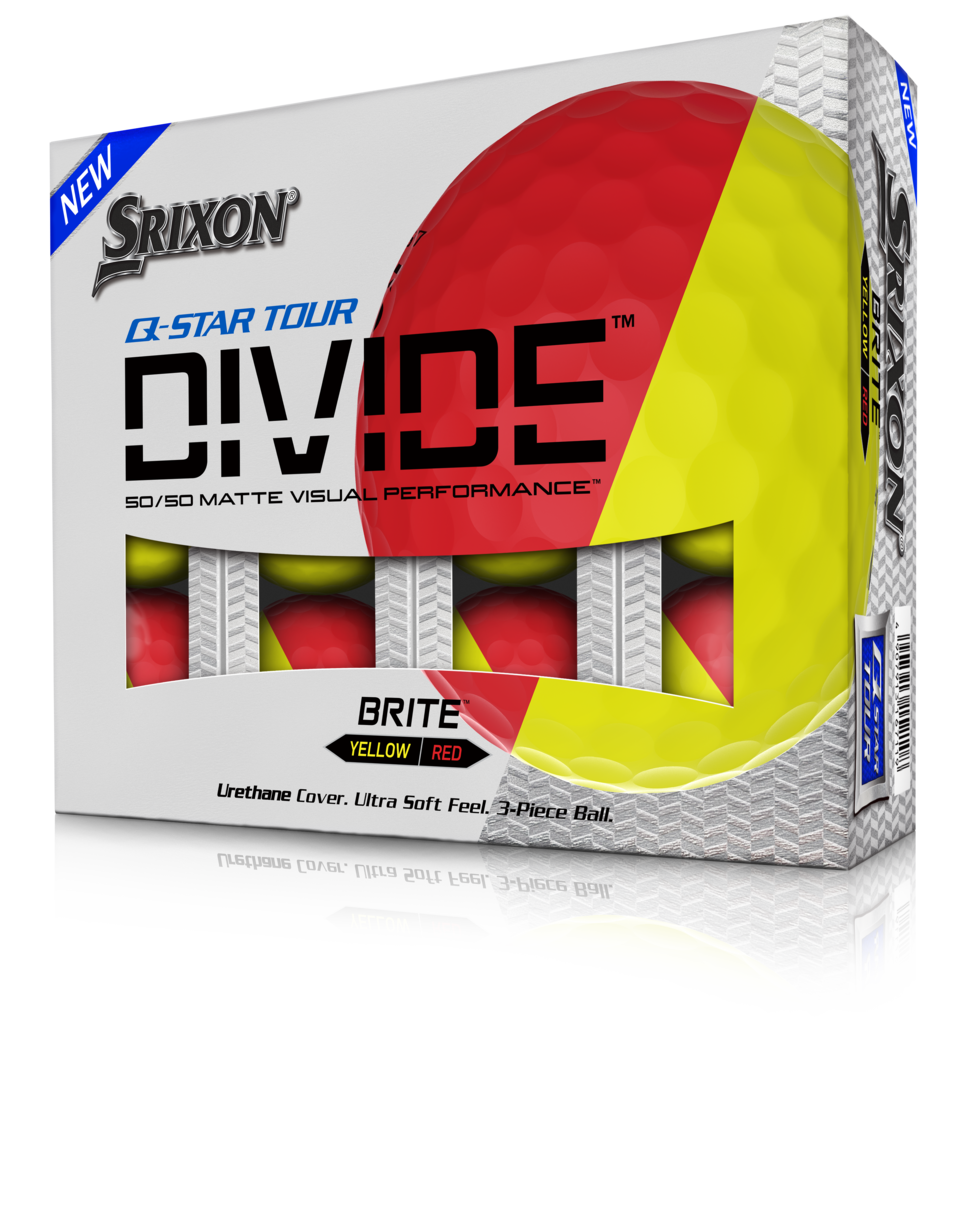 But while the Q-Star Tour Divide may have the look of a novelty, it adds the performance of a urethane cover for better grab on wedge grooves for those shorter shots. Its larger lower compression core works with the mantle layer beneath the cover to provide speed and low spin off the driver for better distance. The core also provides better resiliency and energy transfer through a gradually increasing firmness in the soft central core to the firmer section of the core's outer edge.
The Q-Star Tour Divide is in stores April 15 ($33 per dozen).
Find the right club for your game with our new Hot List interactive: