The Loop
Those Ping balls you putted with in the 1980s are now worth a bunch...if you have a thousand of them
If you grew up playing in the 1980s, you know that kid -- the one who played full shots with his regular Top Flite, then ceremoniously withdrew a two-color Ping ball on the green to putt with.
Ping balls petered out in 1997, but they've developed a strong collector following, with some of the more obscure color combinations (brown-yellow, anyone?) drawing as much as $1,000 per ball.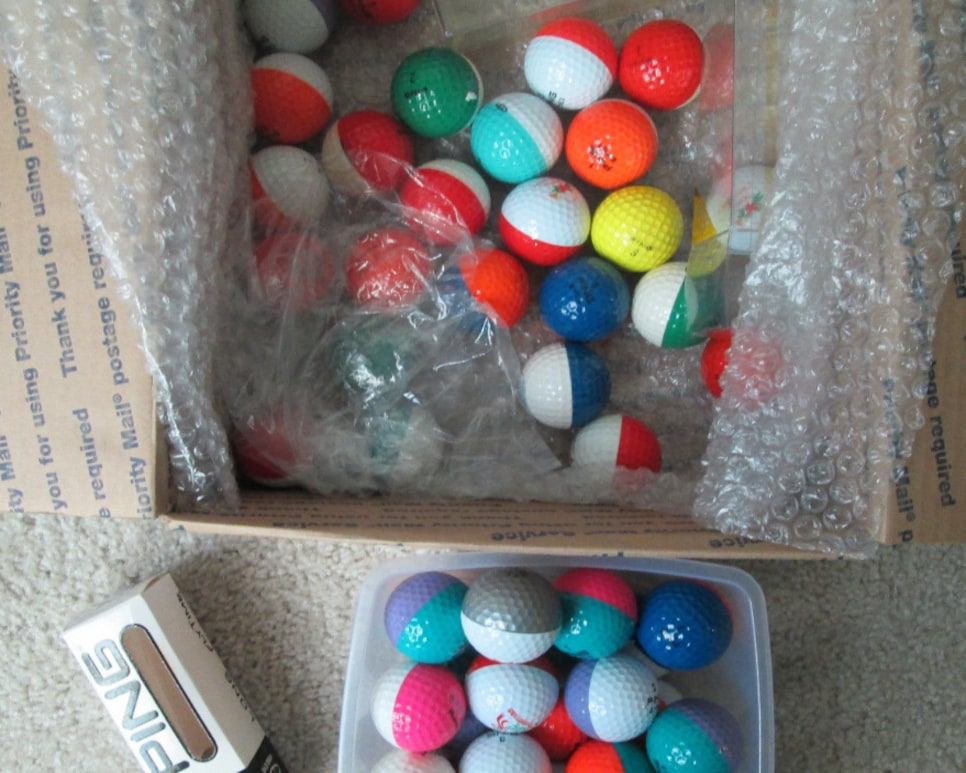 Of course, sorting and selling individual balls could get a little tedious, so one collector is offering an entire 1,000-ball collection on eBay for $21,000.
Included in the lot are dozens of rare and promotional Ping Eye and Ping Eye 2 balls that the collector has listed for up to $399 apiece, like a red and gold Arizona State logo ball (where the course on campus is named after Ping founder Karsten Solheim) and a black and silver Lexus promotional ball. Run-of-the-mill ones are worth about $10, so you'll need to do some eyeballing (and some math) first.
According to the listing, around half of the balls in the collection are in "new" condition. All you need is a set of vintage BeCu Eye 2 irons, a sturdy two-tone Hot-Z golf bag and some yarn pom-poms for your MacGregor persimmons and you're ready to roll.