The Loop
Sportsbook offers most ridiculous odds ever on NFL coin toss prop bet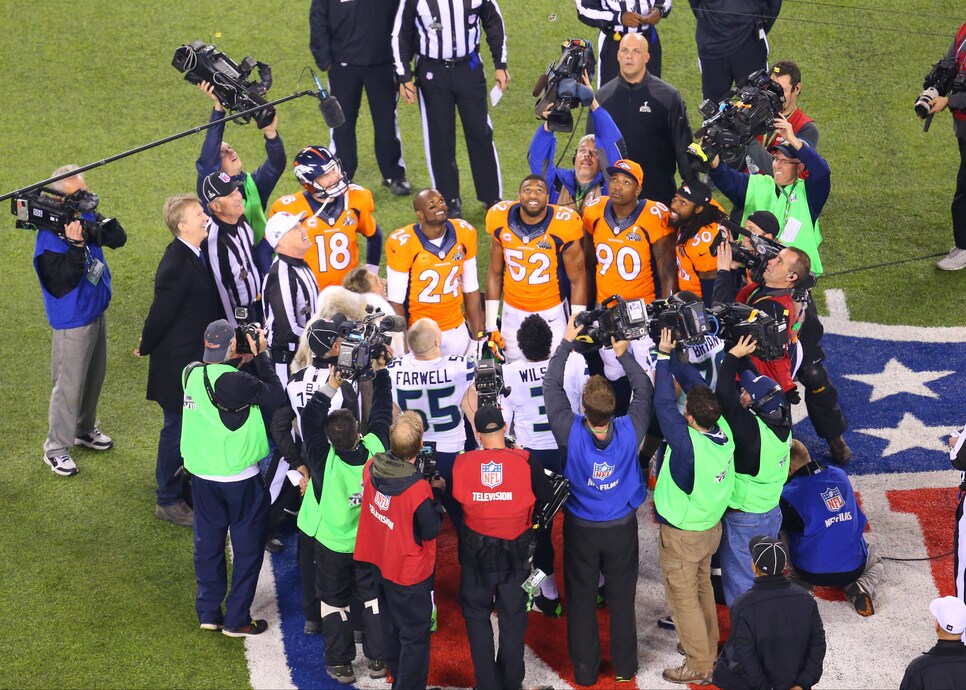 Betting on heads or tails for the Super Bowl coin toss has long been a silly prop bet offered by Vegas. We say silly, because with the rake taken in by sportsbooks, it's not a true 50-50 proposition. But those bets (Tails leads 27-25 in 52 Big Games, by the way) have nothing on the ridiculous wager being offered for another upcoming coin flip.
BetDSI announced on Wednesday that gamblers can bet on Friday's coin toss between the Oakland Raiders and San Francisco 49ers that will determine which team receives the No. 9 overall pick in the 2018 NFL Draft (Both teams finished the season with identical records and opponent winning percentages). Although, you can certainly argue that betting on such a thing is ridiculous in itself, that's not the ridiculous part we were referring to. No, it's that the odds of this outcome are incredibly skewed toward the Raiders.
Oakland is a -130 favorite (you risk $130 to win $100). Yep, the Raiders are a solid favorite. In a coin toss. Meanwhile, you get even odds betting on San Francisco, which, of course, is what you should be getting. Again, it's a coin flip -- the very definition of a 50/50 bet!
So why is this the case? Is a team magician doing the toss? Nope, it's NFL Hall-of-Famer Rod Woodson, who actually isn't being asked back as one of Oakland's assistant coaches after the team brought in Jon Gruden last month. So if anything, wouldn't Rod want the Raiders to lose? Anyway, here's the statement BetDSI issued in regards to the lopsided odds:
"With the Raiders eventually relocating to Las Vegas, we thought Lady Luck might favor the Silver and Black one more time while in the Bay Area. Plus, Jon Gruden is a combine junkie, and he knows which way the wind blows in that dome."
But what about Woodson potentially putting a hex on his former team? And how dumb would someone have to be to lay those kinds of odds on a coin toss? Then again, maybe that's exactly what they want you to think. . . Hmm. . . Gotta admit, I'm kinda leaning Oakland here. . .