PGA Tour Champions
This sports agent is particularly busy after qualifying for the Schwab Cup Playoffs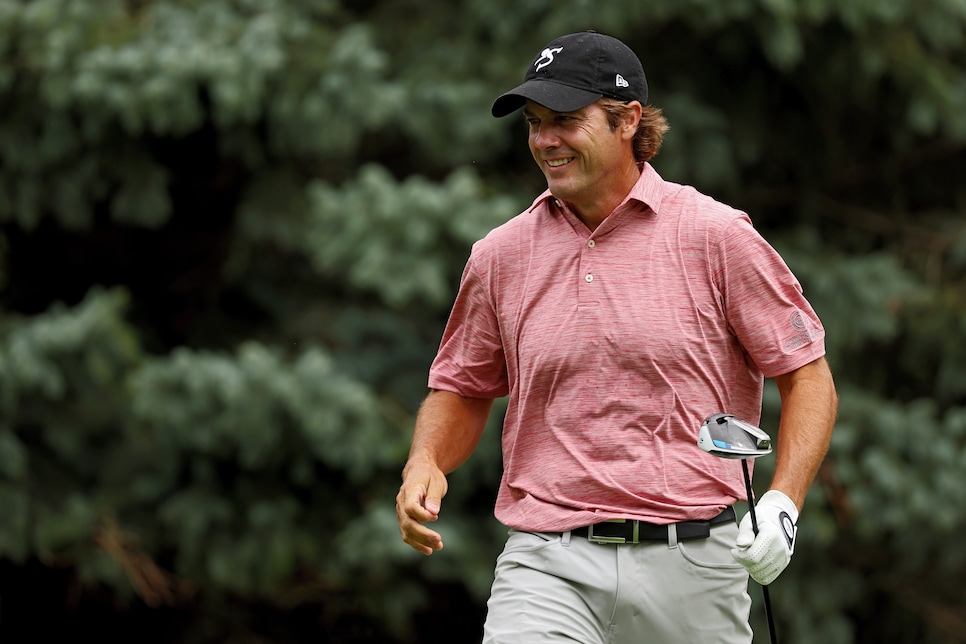 A sports agent will be particularly busy this week after qualifying for the Schwab Cup Playoffs. But before you get your hopes up too much about making a run at the senior tour when you turn 50, we regret to inform you this isn't your typical sports agent.
Mario Tiziani is the brother-in-law of PGA Tour Champions star Steve Stricker. He also happens to be a former tour pro. Tiziani played one full season on the PGA Tour in 2005, making 11 cuts in 23 starts before losing his card. He left pro golf altogether in 2010 and even got his amateur status back.
But after receiving a sponsor's exemption into the 2021 American Family Insurance Championship—of which Stricker happens to be the host—Tiziani has been pulling double duty with both jobs. Well, triple duty if you count the fact that he's also worked as a part-time caddie for Stricker. In a video for the PGA Tour Champions, Tiziani describes his hectic work week, which includes some very early wake-up calls:
Tiziani is a partner at MGC Sports, which represents several tour pros including Stricker. As Tiziani notes in the video, the company also represents Jacksonville Jaguars quarterback Trevor Lawrence, who was the No. 1 pick of the 2021 NFL Draft. "Trevor Lawrence is our horse in football." Yeah, that's a pretty big horse.
Since turning 50, Tiziani has already won both the Wisconsin and Minnesota Senior Opens. He qualfied for the Schwab Cup Playoffs by finishing 61st on the points list (the top 72 made it into the PGA Tour Champions' postseason, which starts on Friday at the Dominion Energy Charity Classic), despite only playing in 11 events via exemptions or Monday qualifying.
His best finish was a T-7 at Pebble Beach in last month's Pure Insurance Championship. Tiziani will have to move into the top 54 of the season-long standings this week to advance to the next event, but he's already made $225,000 in 2022. Not a bad side gig, huh?
"I've done well for 11 events to able to get into the playoffs," Tiziani told the AP's Doug Ferguson recently. "Not as good as my brother-in-law in 11 events, but he's from a different planet."