Stepping Up
The Amundi Evian runner-up actually was a big winner, too. Here's why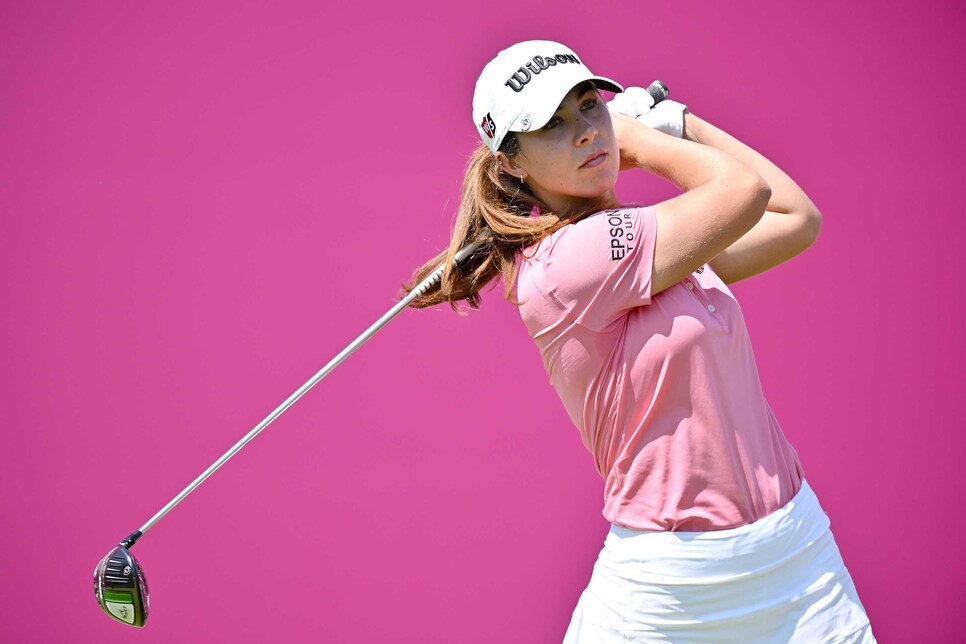 There's nothing like the excitement of earning your LPGA Tour card for the first time. Sophia Schubert, a former college All-American at Texas and the 2018 U.S. Women's Amateur champ knows that firsthand, having felt it last fall when she finished the fourth on the Epson Tour money list, securing LPGA playing privileges for 2022.
There's also, however, nothing like a corollary feeling: the nervousness of trying to keep your card.
Like all Epson Tour graduates, Schubert's priority ranking required a solid start to her season. But in her first 11 appearances, she missed five cuts, the 26-year-old was sitting 99th in the CME Race to the Globe standings with the top 100 keeping their cards for 2023.
That changed on Sunday, however, as Schubert continued a magical run at the Amundi Evian Championship. Starting the day four shots back of leader Brooke Henderson, Schubert overcame an early bogey and made four birdies in a 10-hole stretch to grab a share of the lead.
"I was kind of nervous all day, a little more than yesterday, and Brittany just kept saying, 'Hey, just take a deep breath. It's OK. Just keep doing what you're doing,'" Schubert said. "I think the last few holes coming in actually I just had the sense of like peace, so I just hit every shot and kept going."
Three pars to close her round got Schubert into the clubhouse with a closing 68 and tied with Brooke Henderson at 16 under par. Schubert's dream of making her first top-10 finish in an LPGA event a major victory came to an end when Henderson birdied the 18th hole to squeak out a one-stroke victory.
While coming up short of the title, Schubert still jumped to 38th in the CME standings with the runner-up finish, all but guaranteeing her playing privileges in 2023. And cashing in on the $586,262 runner-up payday, Schubert earned seven times as much as she had made all season ($82,796).
There were tears after, but the tears of happiness.
"I'm proud of myself, proud of everyone that's helped me get to this point," Schubert said. "It came just short, but I know that I'll be back, so I'm really happy."