News
Some viewers got free access to the Tiger vs. Phil online pay-per-view stream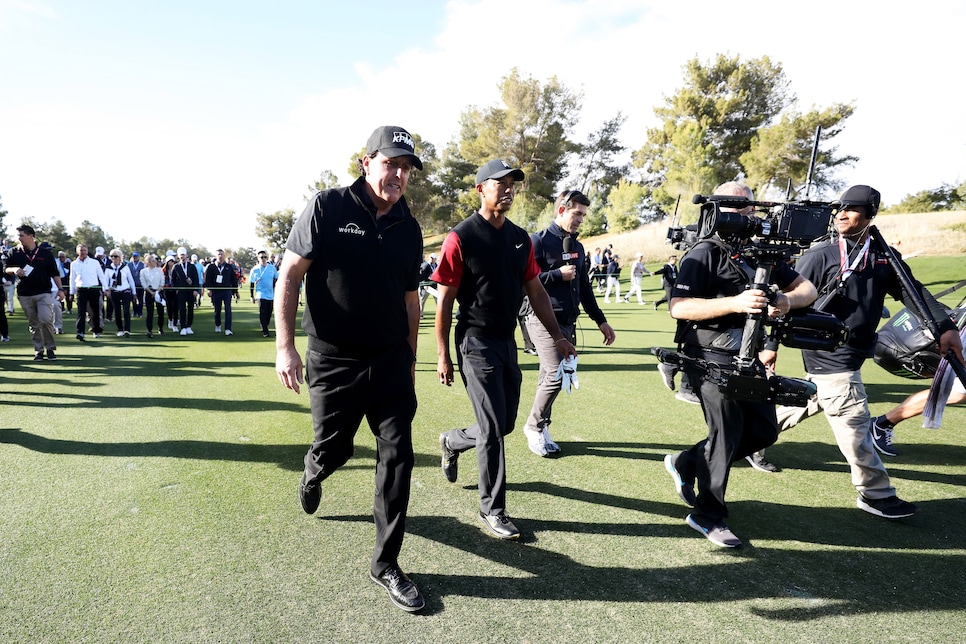 Golf fans had different responses to the experience of trying to purchase Bleacher Report's live online video stream of "The Match" between Tiger Woods and Phil Mickelson depending on when they logged in and tried to connect on Friday afternoon. Many fans who jumped in to try to watch the one-hour pre-game show ahead of the 3 p.m. Eastern match typed in their credit-card information only to have trouble maintaining their connection—or even connecting in the first place.
As the technical issues mounted, officials at Turner, which was in charge of the distribution of The Match, eventually made the decision shortly before 3 p.m. to change the B/R Live login and allow viewers to receive the feed for free.
Reached by Golf Digest's Dave Shedloski, Turner president David Levy, confirmed that the stream "could be accessed for free for a set period, not the whole day."
Here is the explanation of what happened in a statement from a Turner spokesperson: "We experienced some technical issues on B/R Live that temporarily impacted user access to The Match. We've taken a number of steps to resolve the matter, with our main priority being the delivery of content to those that have purchased the PPV event."
It's unclear exactly how many viewers paid for the B/N Live stream or how many watched for free. But we know for those in the later group, well, it was the rather unexpected Black Friday deal.