Fantasy Advice
Shriners Children's Open DFS picks 2022: The perfect spot for 'The King of TPC Summerlin'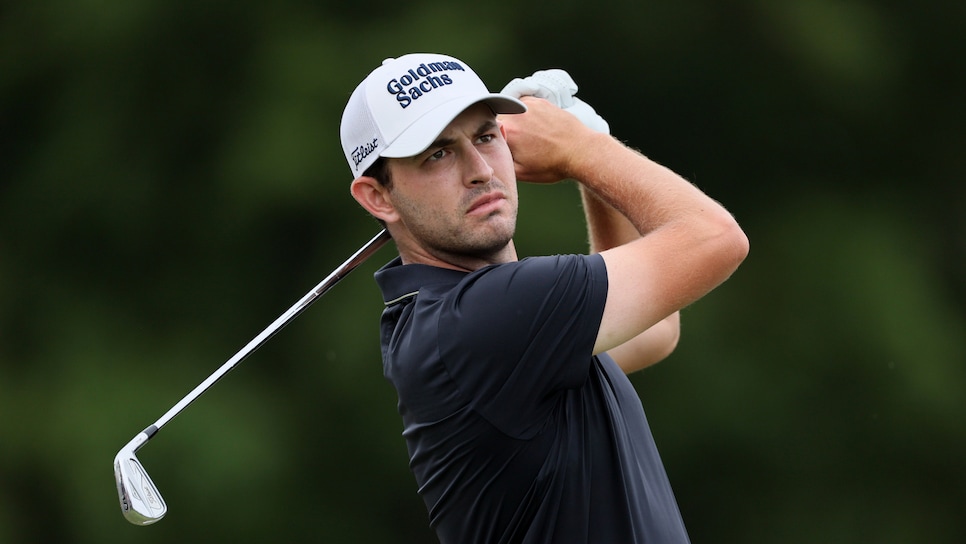 The conditions at TPC Summerlin will be absolutely pure this week as the course sees its first action in six months. The course was shut down to replace the turf on every fairway and green, with the putting surfaces updated to dominator bentgrass.
With no other structural changes done to the course, it should play fairly similar to the way it has in recent years. Large misses off the tee will find the surrounding desert, and players could find themselves in some awkward short-game positions. Birdies will be plentiful as the winning score has crested 20-under par in four straight years.
Here are the players who have my interest—and those who certainly don't—this week at the 2022 Shriners Children's Open.
Golfers I'm Definitely Playing
Patrick Cantlay ($11,100 DraftKings | $12,000 FanDuel)
Cantlay is the undisputed King of TPC Summerlin—averaging 2.86 strokes gained per round in 16 rounds at this golf course. That's the best mark of anyone on tour with at least 16 rounds, per the RickRunGood.com golf database. Those performances have earned him a win, two runner-up finishes and T-8. He enters this week fresh off a stellar Presidents Cup, a T-7 at the Tour Championship and another win at the BMW Championship. Over his past seven starts, he's finished outside the top 10 only once.
Taylor Montgomery ($9,500 DraftKings | $11,300 FanDuel)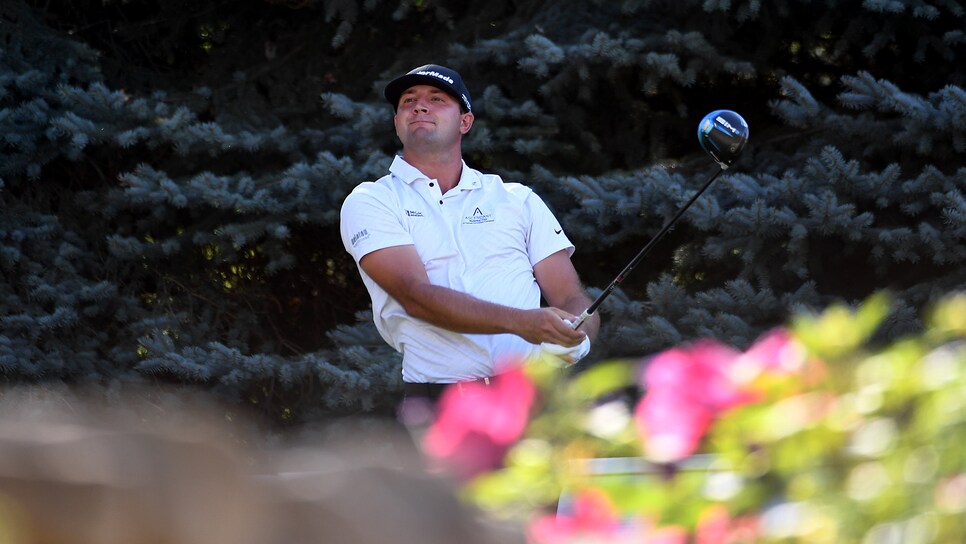 At some point the rug will be pulled out from underneath the Montgomery backers, but I'm willing to accept that fate when it happens. His T-9 last week marks six straight Top 10 finishes across the PGA Tour and Kery Ferry Tour. Going back even further, his past 11 events have produced nine top 10s. He's a star in the making, the (early) front-runner to win PGA Tour Rookie of the Year and now gets to go home to Las Vegas. It's a perfect storm for his breakthrough win or a devastating "chalk bomb."
Seamus Power ($7,600 DraftKings | $10,000 FanDuel)
I'm going to try and catch Power early as he might be on the verge of a big breakthrough. He struggled at the end of last season in nearly every facet of his game, and while he still lost strokes on approach in Jackson, the rest of his game was sound. He made 21 birdies, third-most in the field via the RickRunGood.com golf database, but finished T-30. He played the par 5s at 1-over, which is usually a strength of his, finishing 17th on tour in par-5 scoring last season. If Power can clean up his big numbers and get back to destroying the par 5s, he'll be in prime position to improve on his T-21 from this event last season.
Matthew NeSmith ($7,500 DraftKings | $9,300 FanDuel)
NeSmith was back to his usual antics in Jackson, gaining 6.26 strokes on approach. That ended a five-event slump for one of the game's more underrated ball-strikers. It's no surprise that he was able to earn a T-9 finish with those excellent approaches. TPC Summerlin is a second-shot course, and that's where players will separate themselves. That's also been the recipe for NeSmith when he's played here and it has resulted in a T-18, T-8 and T-14 in his past three trips.
Kurt Kitayama ($7,500 DraftKings | $9,100 FanDuel)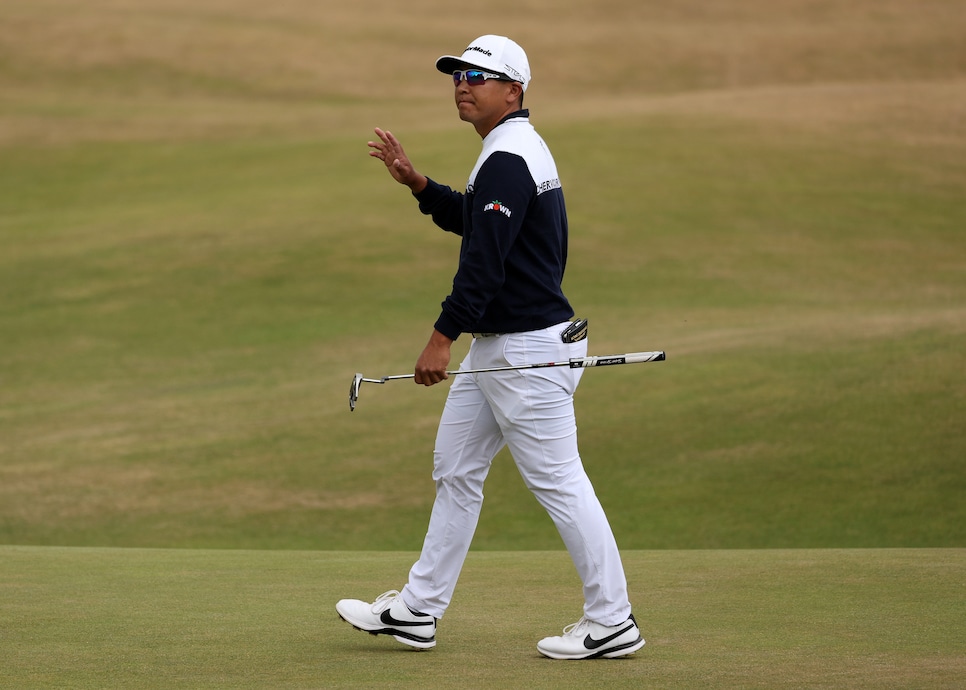 It's easy to boast that Kitayama lives and plays out of Las Vegas, which he does, but let me take a different angle. He's made the cut in six of his past seven starts, which also includes four top 20s. His last three have been fairly splendid—T-19 at the BMW Championship, T-32 at the BMW PGA Championship and seventh at the Italian Open. Those two most recent finishes were on the DP World Tour, so they'll likely fly under the radar for most casual players. Kitayama gained over 12 strokes ball-striking in Italy, which is the best mark of his career, but not completely uncommon for him. He has three starts in the past 18 months where he's gained more than 10 strokes/ball-striking.
Max Homa ($10,600 DraftKings | $11,600 FanDuel)
Homa is the most interesting man at the top of the board, thanks to a really horrible course history. He's missed the cut at TPC Summerlin in each of his last four trips—most recently in 2020. I think that the "2020" part is worth noting. That year, he was slightly better than tour Average (gaining 0.33 strokes per round). Now, he's a full-fledged star! He gained 1.05 strokes per round last season, which is three times the amount he gained in 2020. Of course, his lone start of the season was his victory in Napa, and he was a superstar at the Presidents Cup.
Tom Hoge ($9,000 DraftKings | $10,300 FanDuel)
Hoge broke out of a summer slump with a T-4 at the 3M Open, and he's looked much better since. In those five starts, he has three top 12s, including one in his most recent start (Napa). When he's at his best, he'll produce excellent second shots, and a putter that can either lose him four strokes or gain him four strokes. That's a fairly appealing skill-set to have at TPC Summerlin.
Chris Gotterup ($6,800 DraftKings | $8,500 FanDuel)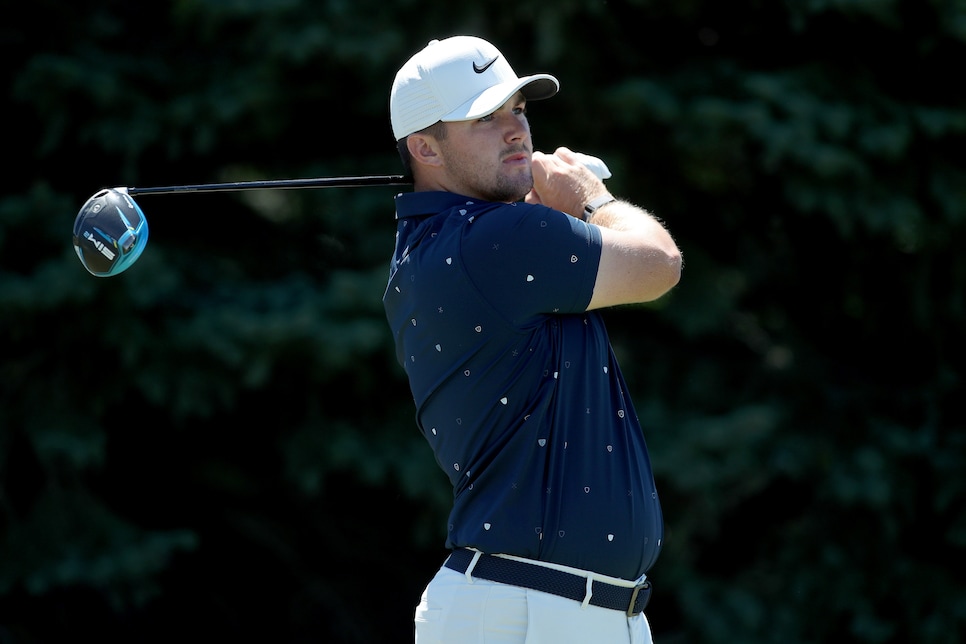 Many have moved onto new shiny objects, but it was Gotterup who caught everyone's attention this summer. He's not only a bomber off the tee, but he's gained strokes on approach in seven of 10 measured events in his short career. Gotterup made the cut in Napa despite losing 3.72 strokes off the tee, which is essentially unheard of for him. He's in the field on a sponsor's exemption so he'll be playing to earn another start.
Kevin Yu ($6,500 DraftKings | $7,000 FanDuel)
Yu's metrics through six rounds this season are eye-popping. He's gained 5.29 strokes off-the-tee and has added another 3.71 on approach, per the RickRunGood.com golf database. He lost over six strokes putting in Napa but cleaned that up last week in Jackson, putting to field average (+0.03). That neutral putting week helped fuel a T-19 finish. For what Yu lacks in consistency, he offers in ball-striking upside.
Harry Hall ($6,600 DraftKings | $7,600 FanDuel)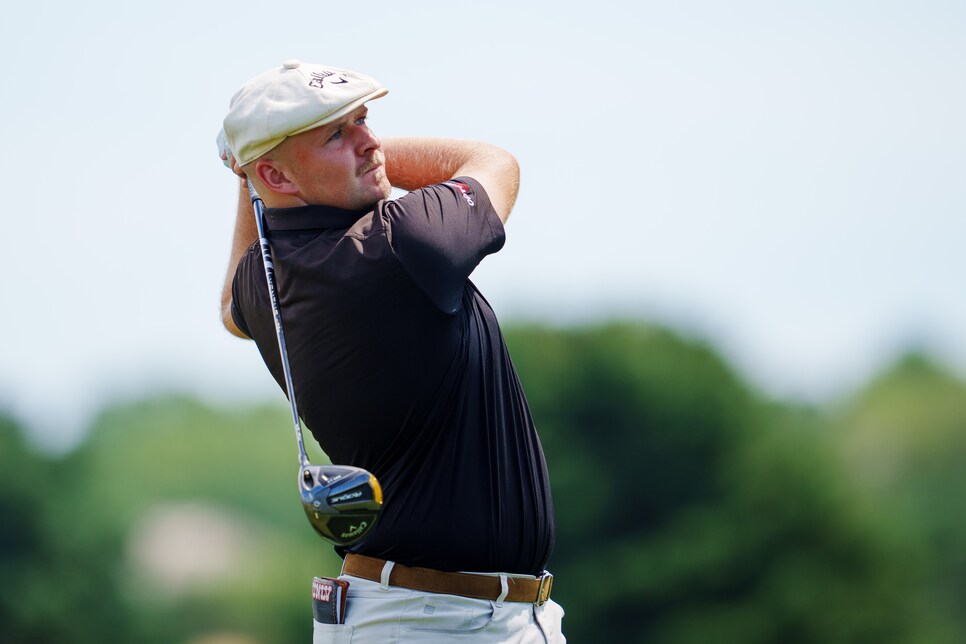 The first two events of the season have been horrible for Hall, who has missed the cut in each while losing over 12 strokes from tee-to-green. He needs a spark and going home to Las Vegas might be that spark. He plays out of TPC Summerlin and can be found there on a regular basis, so it was no surprise when he shot a 60 in his preparation for last year's event in which he'd go on to finish T-8. This is more of a dart-throw than most others, but if you need a cheap option and you fancy course history, consider Harry Hall.
Aaron Wise ($9,900 DraftKings | $11,500 FanDuel)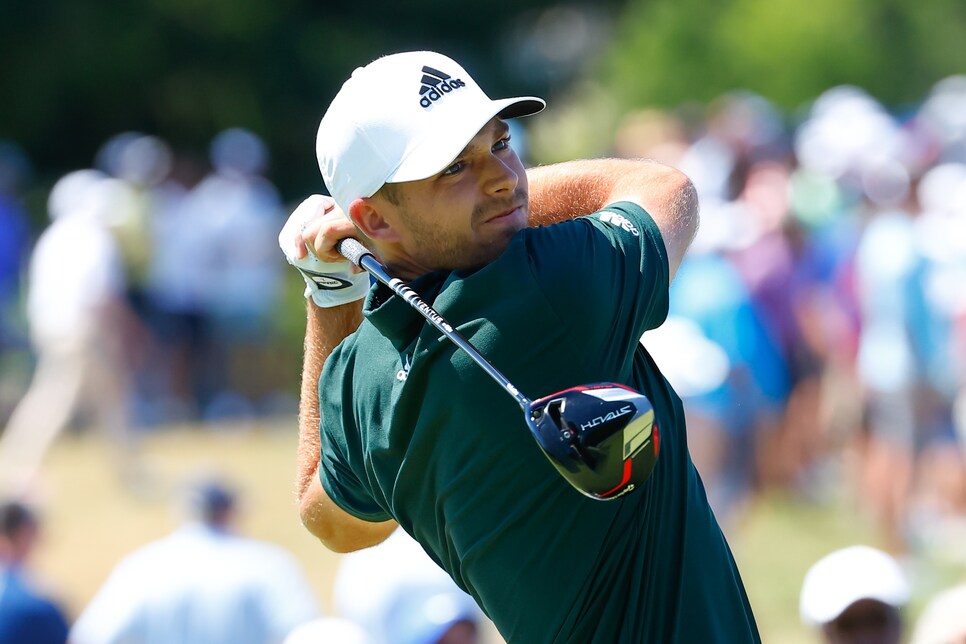 This one hurts my heart, but I believe it's justified. I'm so bullish on Wise long term, but the make-up of this salary board creates a difficult situation. At $9,900 on DraftKings, it's the second-most expensive Wise has ever been. (He was $10,200 at the Bermuda Championship in 2019, and he was also $9,900 at Mayakoba in 2018.) It creates a situation in which you're "buying high" on a golfer, which is generally a bad idea. The other problem is that the other golfers priced similarly to Wise are all excellent options. There's no "need" to pay the price for Wise and jam him into your lineups.
Maverick McNealy ($8,100 DraftKings | $9,800 FanDuel)
McNealy has a "home game" this week, but it couldn't come at a worse time. He's really struggling with his game, losing strokes from tee to green in four straight. There's also something about TPC Summerlin that he hasn't been able to solve. He's played this event four times and has failed to make the weekend in three of them. His only made cut was a T-37 in 2019.
Keith Mitchell ($8,200 DraftKings | $10,600 FanDuel)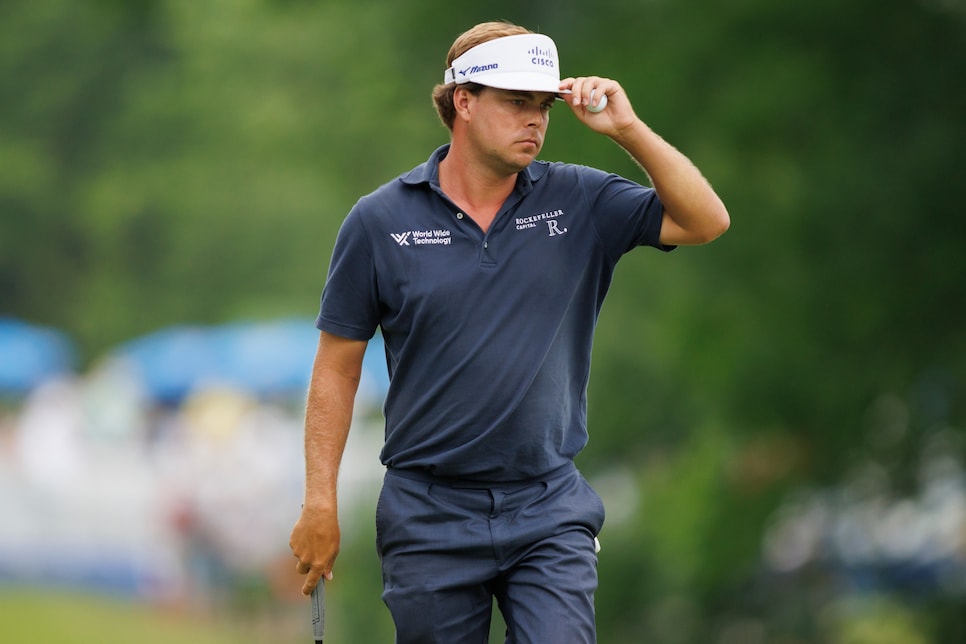 I worry that Mitchell's best weapon, his driver, will be less impactful at TPC Summerlin. This is a golf course that allows you to bomb it basically wherever, as long as you aren't incredibly wayward and find the desert. If that plays out, it eliminates Mitchell's advantage, and it might be the reason for why he has struggled at this event. He's played it four times and has failed to make the cut in any start.
Martin Laird ($7,200 DraftKings | $8,700 FanDuel)
Laird often gets the "desert dog" label as someone who summons incredible talent the further he gets away from a natural body of water. Twice a winner in Las Vegas, including 2020, Laird has simply looked very "average" lately. His last five events have resulted in three missed cuts with a T-47 as his best finish. His putting woes are consistent, losing strokes to the field in nine of his past 11 events. He'll definitely have good vibes in Vegas, but I worry they won't be enough to lift his game.
Doug Ghim ($6,300 DraftKings | $7,500 FanDuel)
Ghim has spent most of his career racking up gains from tee-to-green and solidifying himself as a talented ball-striker. Unfortunately though, we are fairly far removed from those days. Ghim has lost strokes from tee-to-green in four straight starts—something he hasn't done since 2019. Combine that with a putter that ranked 178th in 2022, 158th in 2021 and 154th in 2020, and it's easy to see a golfer who has a very narrow path to returning value.