Podcasts
World Series champ Derek Lowe on taking down Annika Sorenstam and what's bothering him about the Aaron Judge home-run chase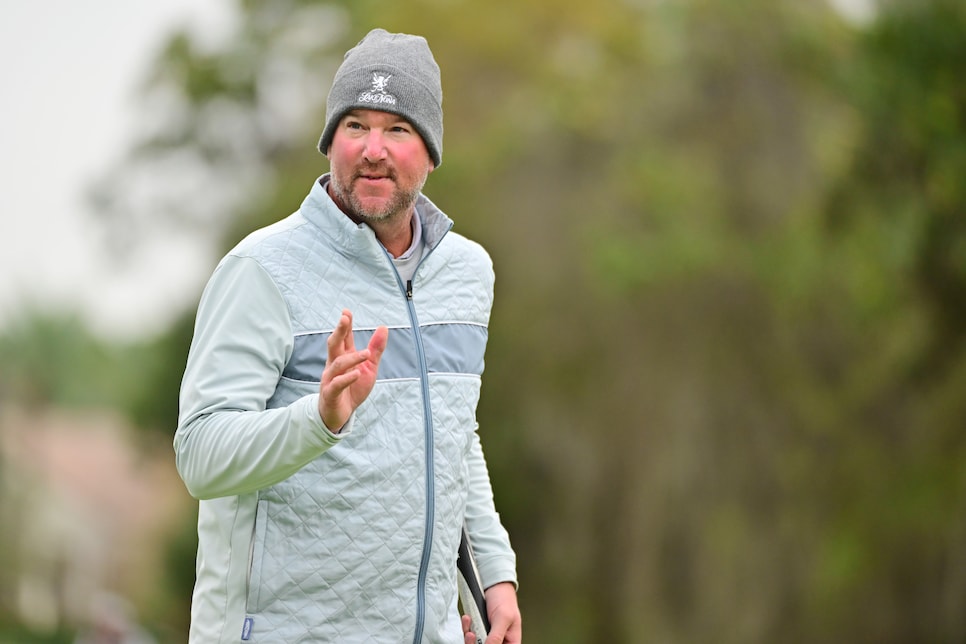 In the 2004 American League Championship Series, the Boston Red Sox, trailing 3-0 to the New York Yankees after three games, called upon starting pitcher Derek Lowe to stop the bleeding in Game 4. While he didn't get the win, he held the Yankees to three runs on six hits, and the Sox went on to win in extras. They extended the series to Game 7 in the Bronx, where Lowe was called upon again, this time on just two days rest.
Anyone on the planet would be nervous in that situation, but Lowe certainly didn't show it, going six innings strong and giving up only one run on one hit. This time he earned the win, helping the Red Sox reach the World Series, where Lowe won the decisive Game 4 in a clean Boston sweep over the St. Louis Cardinals. All this is to say, the guy came up clutch in big spots.
That trait has transferred over to the golf course in retirement for Lowe, who stared down LPGA legend Annika Sorenstam in a playoff at the Hilton Grand Vacations Tournament of Champions celebrity event last January. For Lowe, that was far more nerve-wracking than any time he toed the rubber in his career.
"I tell people, I've never stood on the mound wondering if I could throw the ball 60 feet, six inches. Or if I'm going to throw the ball over one of the dugouts," Lowe said on this week's episode of The Loop podcast. "As a golfer, a lot of those things can come into play. You don't know where [the ball] is going to go. But I've been fortunate. I've been playing in these celebrity events for nine or 10 years, and the more you do play in them, the nerves get a little bit easier. But it was just a great thrill."
The experience paid off in a big way for Lowe. He had contended in celebrity events before, most notably finishing second to fellow former pitcher Mark Mulder at the 2017 American Century Championship, but hadn't yet closed the deal. To do it at Lake Nona, Sorenstam's home course, in a playoff, was the thrill of a lifetime, as he put it.
For our full chat with Lowe, in which we break down the upcoming MLB playoffs and discuss the hot-button issue that is the Aaron Judge home-run chase, please have a listen below, and please like, subscribe and leave a rating and review for The Loop wherever you listen to your podcasts: