The Loop
Josh Allen dunking on Bryson DeChambeau's rope videos was the surprise of the weekend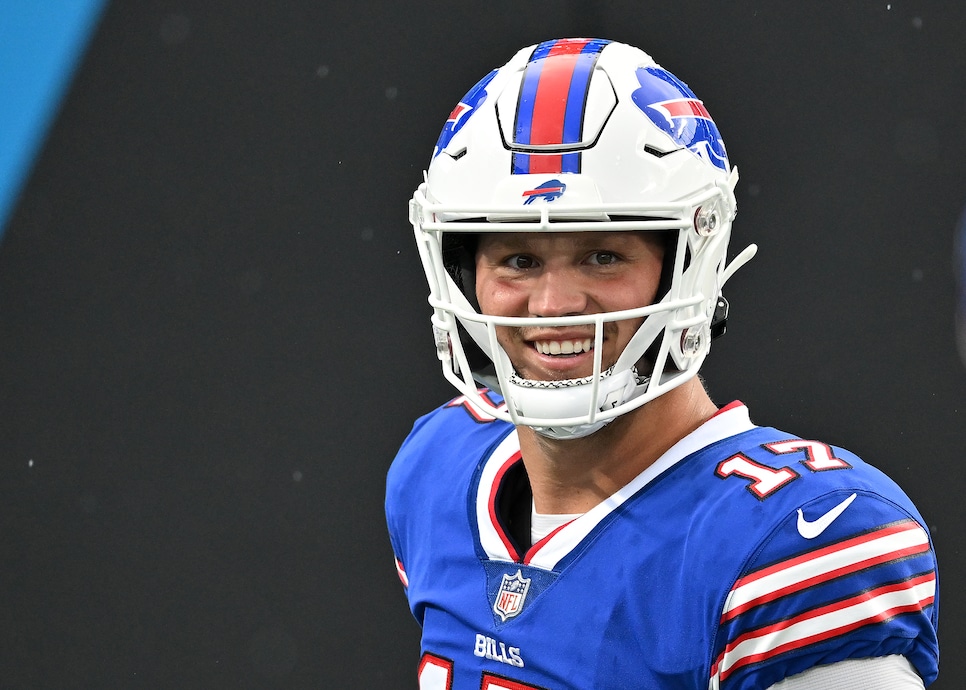 As you probably know, Bryson DeChambeau was captured freaking out on video when a gallery rope at the LIV event in Chicago caught him in the face. It's been the talk of golf social media for the past two weeks.
Count Josh Allen, Buffalo Bills quarterback and MVP favorite, amongst those who have been watching it unfold. Allen is a huge golfer, so you know he hasn't missed any of the Bryson rope videos. Still, it was absolutely a surprise to see Allen insert himself into the mix by finding a rope to go under in Baltimore after the Bills recorded a big come-from-behind victory on Sunday.
Just A+ all around. We thought we'd want to chuck our phones on the highway if this Bryson saga perpetuated any longer, but kudos to Allen for the great execution.
We expect most of these types of videos these days to be staged for social media, but this looks like pure happenstance that Allen found himself needing to navigate around a rope on the way to the locker room after the game. He seized the moment and grabbed it by the … eyes.
Sneaky great part of the video is one of his handlers (guy in the blue jacket to the very left part of the below screen shot) actually getting domed by the rope. Possibly on purpose, but honestly it looks like he got Brysoned himself: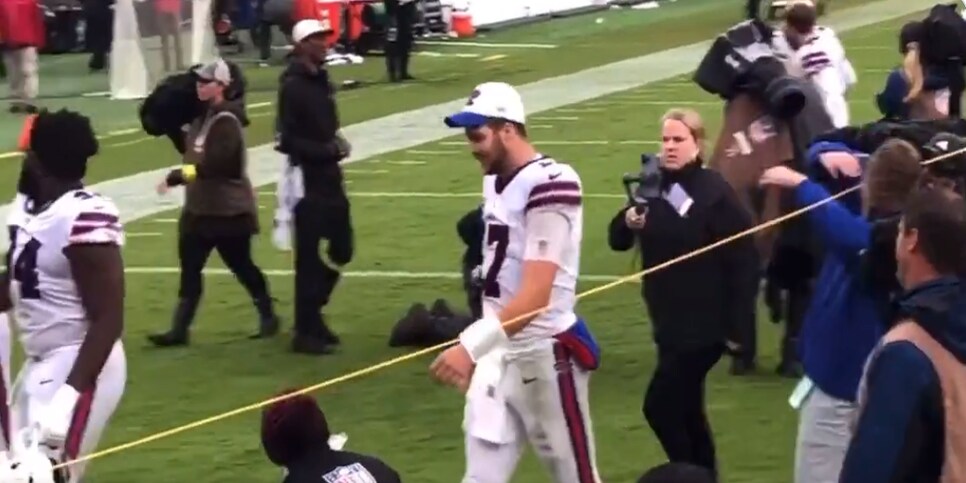 OK, now let this officially be the last time we talk about rope gate.