LPGA
Shanshan Feng, a 10-time LPGA winner with three top-fives in 2021, continues to contemplate retirement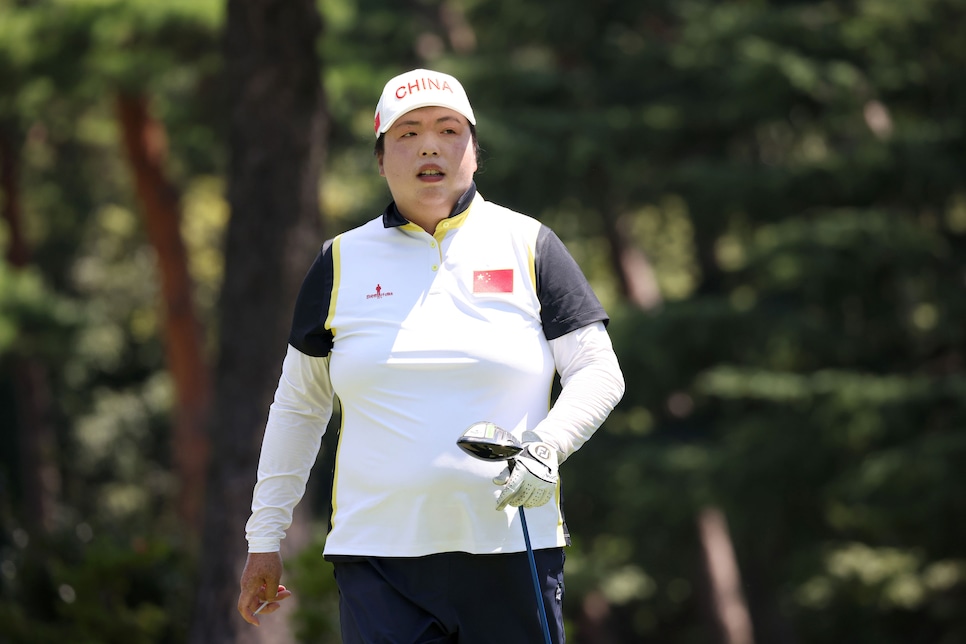 Shanshan Feng was hoping to medal for a second time in the Olympics, but an opening round 74 ended those plans early.
Chris Trotman
The final three rounds at Kasumigaseki Country Club were just what Shanshan Feng has envisioned. Scores of 64-68-67 made the Chinese native proud of the way she performed in her second Olympic start, a tournament that had been her true focus, more so than her play on the LPGA Tour of late, after winning bronze in the 2016 Rio Games.
If only she could say the same Round 1. A three-over 74 the day before she celebrated her 32nd birthday derailed Feng's medal hopes early in Japan. Her 11-under total was six back of eventual winner Nelly Korda and five out of the silver and bronze medals positions.
"I didn't have a great start, but I felt like the last three days I played like a champion, even though I was like really behind after the first round," Feng said. "I think I really came back and there's no regret."
But what now for Feng and her pro career? In June at the KPMG Women's PGA Championship, the 10-time LPGA Tour winner said that she might be done playing on tour, with 2021 being her swansong. "I am here for the Olympics," Feng told Golfchannel.com. "My plan is up to the Olympics. I don't know what I'm going to do after it. I might come back, I might not. We'll see."
In the wake of the COVID-19 pandemic, Feng did not play at all on tour in 2020, choosing instead to stay home rather than come to the U.S. and deal with quarantines and COVID-19 testing. She ended an 18-month layoff in April at the ANA Inspiration, where she finished T-3 in the first of eight tour starts in 2021. She went on to reach the semifinals of the Bank of Hope LPGA Match Play in May and finish T-4 at the U.S. Women's Open in June before missing the cut at the KPMG.
On Saturday, Feng was a little less certain that this was really the end but wasn't sure when she'd play again.
"I wouldn't say I'm retired yet," Feng said with a smile, noting she was prepared to play some more LPGA events to give herself a bit more of a finale to her career.
"I just don't feel like I want to do quarantine [three times] in this second half of the year. I already did one before I came [to the Olympics], I'm going to have another one when I go back [to China] and if I got to CME [Tour Championship], I'm going to come back and I will have to make another quarantine. So I think that might be a little too much."
Feng could wait for the LPGA to return to her late in 2021, with three Asian events—the Buick LPGA Shanghai in China, the BMW Ladies Championship in South Korea and the Toto Japan Classic—scheduled for October and November. (A fourth in Chinese Taipei has been canceled.) Additionally, she noted that possibility of playing when the tour also comes back to Asia in early 2022.
"I'm going to wait to see how the schedule is like in Asia next year maybe, so hopefully I'll come back and the best thing if I can play in China, yeah."
If this is it, Feng's presence will be missed on the LPGA Tour. Since her rookie year in 2008, she has become a favorite among fellow players, fans and officials for her humor and whit. She's also been an impressive competitor, claiming the 2013 LPGA Championship among nine top-five and 18 top-10 finishes in majors during her career.