News
Shane Lowry, caddie Bo Martin split after losing their 'spark'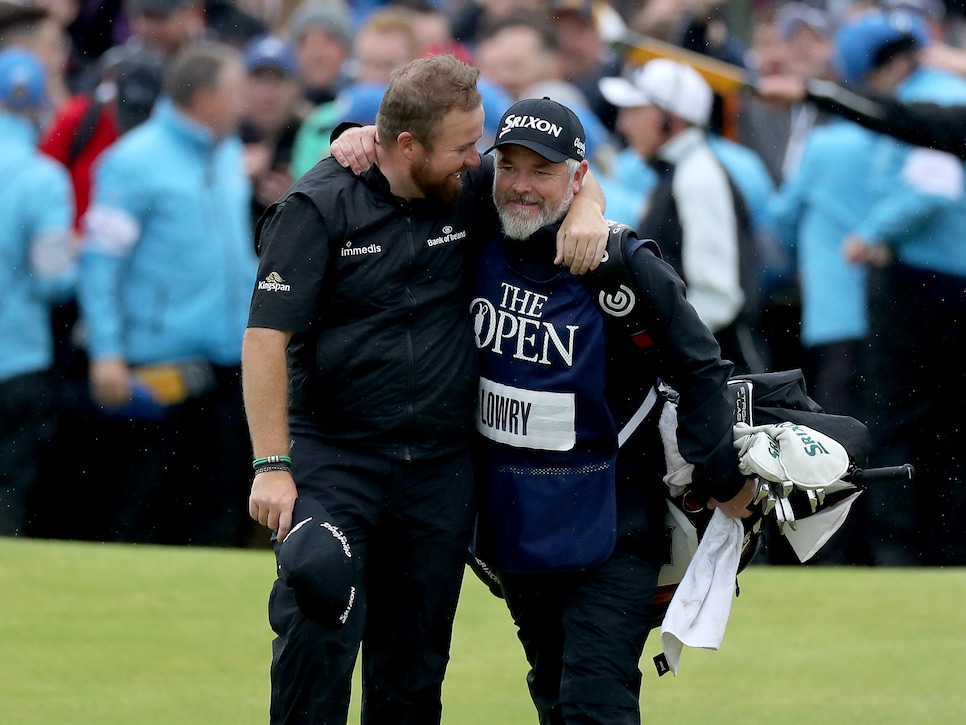 Shane Lowry and caddie Brian "Bo" Martin have parted ways ahead of a busy stretch of golf for the 2019 Open champ.
In a move first reported by The Irish Independent, the tandem had lost their "spark" or "chemistry" after a four-and-a-half-year run. And while it may not have been as long as some of the game's other famous caddie-player relationships, the Lowry-Martin pairing was quite successful.
Lowry ended a three-and-a-half-year winless drought in 2019 a few months after enlisting Martin as a looper. A few months after that, they teamed up to win Lowry's lone major championship at Royal Portrush.
"Bo has been incredible the last year," Lowry said after that victory. "He started caddying for me about September last year, and just when I started to play well again. So he's just, like, he's brought a new lease on life to me."
According to The Irish Independent, the breakup was amicable, but the publication did note a few signs of on-course tension between the two, including at last year's Masters when Lowry was upset over a misclubbing incident.
Lowry is off to a slow start to 2023 with a T-28 in Abu Dhabi and a missed cut in Dubai last week. The Irish Independent also reports he plans to play five events in a row—four of which are PGA Tour designated events—beginning at next week's Waste Management Phoenix Open.
In other words, there's a lot of money on the line for Lowry—and whoever he hires (quickly) as a caddie—in the next couple months. Beyond that, the 35-year-old has his eyes on making this year's Ryder Cup team. Lowry is currently No. 22 in the Official World Golf Ranking.