Golf Crime
How many golf carts do you have to steal to get a two-year prison sentence? One Florida man found out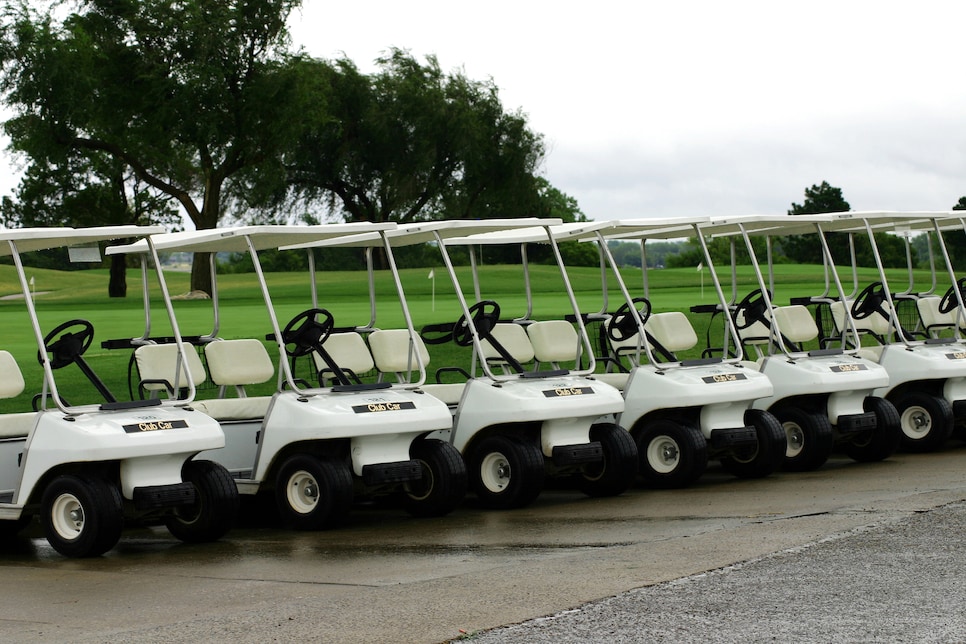 The most prolific golf cart thief in history—at least, that we've heard of—has been sentenced to two years in prison.
It's a simple equation. You do the crime, you do the time. And if you do that crime over and over (and over), you do more time. Such is the case for Nathan Rodney Nelson, a Florida man who admitted to stealing or trying to steal 84 golf carts over a four-year span.
As you can probably guess, Nelson isn't a golf cart collector, instead selling the vehicles on Craigslist or Facebook Marketplace. So if you've purchased a golf cart via those sites recently, don't be surprised if you have to give it back.
According to the New York Times, Nelson usually sold the carts for $2,500 or about half of what they were worth, a scheme he concocted because his home inspection business was struggling. It's estimated the 70-plus golf carts the 46-year-old stole are worth $222,000.
Nelson became the target of the F.B.I. after a North Dakota sheriff's office realized the thefts might be connected. He wound up getting caught because the phone number associated with his alias was also his phone number. Whoops. He also left some scorecards and pencils in the carts that tied them back to where they were stolen from. So we're not talking about a criminal mastermind here.
That being said, Nelson got away with this for a long time by usually stealing only two carts at a time at night from golf courses across several states. And he had access to "common ignition keys." He was finally arrested last March in Florida.
Nelson was charged with eight crimes, but seven of those were dropped after he agreed to plead guilty to interstate transportation of stolen property, a felony, last December. In addition to jail time, he was ordered to forfeit $222,000, the value of the stolen golf carts.
In a memorandum, his lawyer wrote, "it became easier and easier for him to stray from his long held moral compass," once he started stealing the golf carts. Maybe so, but that's a lot of straying.