The Loop
Two fans at the Wells Fargo stole a golf cart from Quail Hollow and drove it to a Charlotte bar
Apparently, Rory McIlroy's seven-shot win wasn't the most impressive performance Sunday at Quail Hollow. Nope, that honor goes to a couple of fans who stole one of the club's golf carts and drove it to a Charlotte bar, according to Total Frat Move.
Of course, we're not promoting such shenanigans, but this wasn't your normal cart hijacking that usually takes place in the middle of the night and ends a few minutes later when people get bored driving around a course. No, these guys took the cart some time after the tournament ended and then drove it FIVE miles to get to their final destination.
As TFM points out, this required traveling on some major roads in the Charlotte area: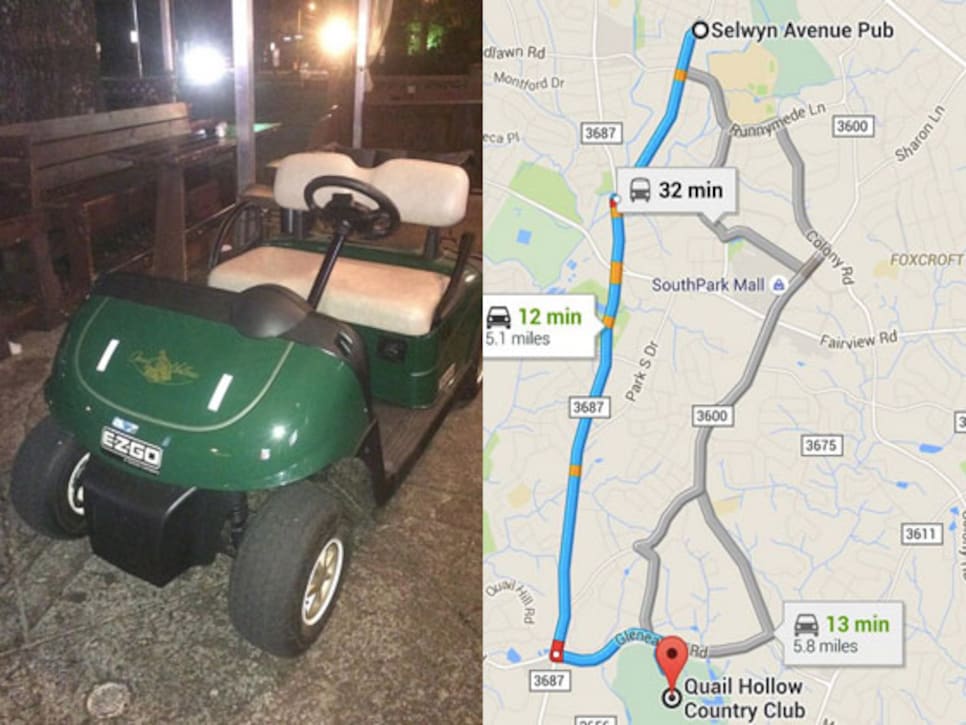 People on the scene said the guys parked the cart on the patio at Selwyn Pub, had a few drinks and left. Someone from Quail Hollow came to claim the vehicle the next morning and put it on a trailer instead of driving it back. Good idea.