News
Sergio Garcia checked off a handful of incredible stat boxes with his win at the Sanderson Farms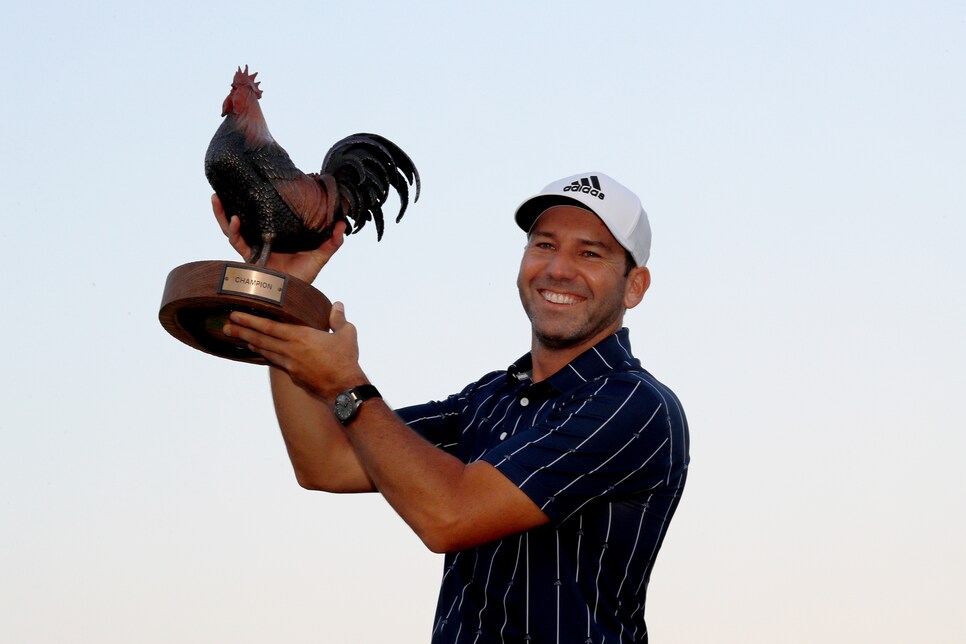 Because he hadn't had an American victory since the 2017 Masters, Sergio Garcia's Sanderson Farms Championship win felt like it came out of nowhere. In reality, the Spaniard had won three times since putting on the green jacket, all three victories coming on the European Tour (2017 and 2018 Andalucia masters, 2019 KLM Open).
Yet even with those three wins, Garcia had fallen out of the top 50 of the Official World Golf Ranking for the first time in nearly a decade last week. The fact that was so shocking, much like Phil Mickelson dropping out of the top 50 for the first time in 26 years last November, highlights just how consistent Garcia has been these last 10 years (as well as his whole career).
Then, with his eyes closed, the 40-year-old Spanaird reminded us just how good he still is, claiming his 11th PGA Tour victory in Mississipi in stunning fashion. In the process, he checked off a few incredible stats boxes, all of them courtesy of the great Justin Ray (@JustinRayGolf).
First, Ray pointed out that Garcia is the only player with a win in each year between 2011 and 2020. He was quick to clarify that Dustin Johnson has had a win in each of the last 10 PGA Tour "seasons," but one of those DJ wins came in the fall portion of the 2013-'14 season, meaning it occurred in 2013. Johnson did not get a an official OWGR win in the year 2014:
If you're wondering how Yuta Ikeda is leading this stat, it's because Japan Golf Tour wins are official OWGR victories. Amazingly, Ikeda has had one every year since 2009. But he has not yet won in 2020, and has just two months left to keep the streak alive.
Another wild stat Ray shared showed that not only is Garcia one of the most consistent players ever, but he's been quite the closer since 2017:
For much of his career, the narrative was that Garcia couldn't finish. Since 2017, that has clearly not been the case, impressive given just how often 54-hole leads are squandered nowadays (Tiger Woods caused us to forget that golf tournaments are hard to close).
Lastly, this one is a little specific and it's more of a Vijay Singh appreciation stat than it is a Garcia stat:
Veej! Ridiculous. Thanks, as always, to Ray for the stats. What a week for Sergio, who may have found his game just in time. Apparently, there is a pretty big tournament scheduled for next month.