News
Sergio Garcia signs equipment deal with Callaway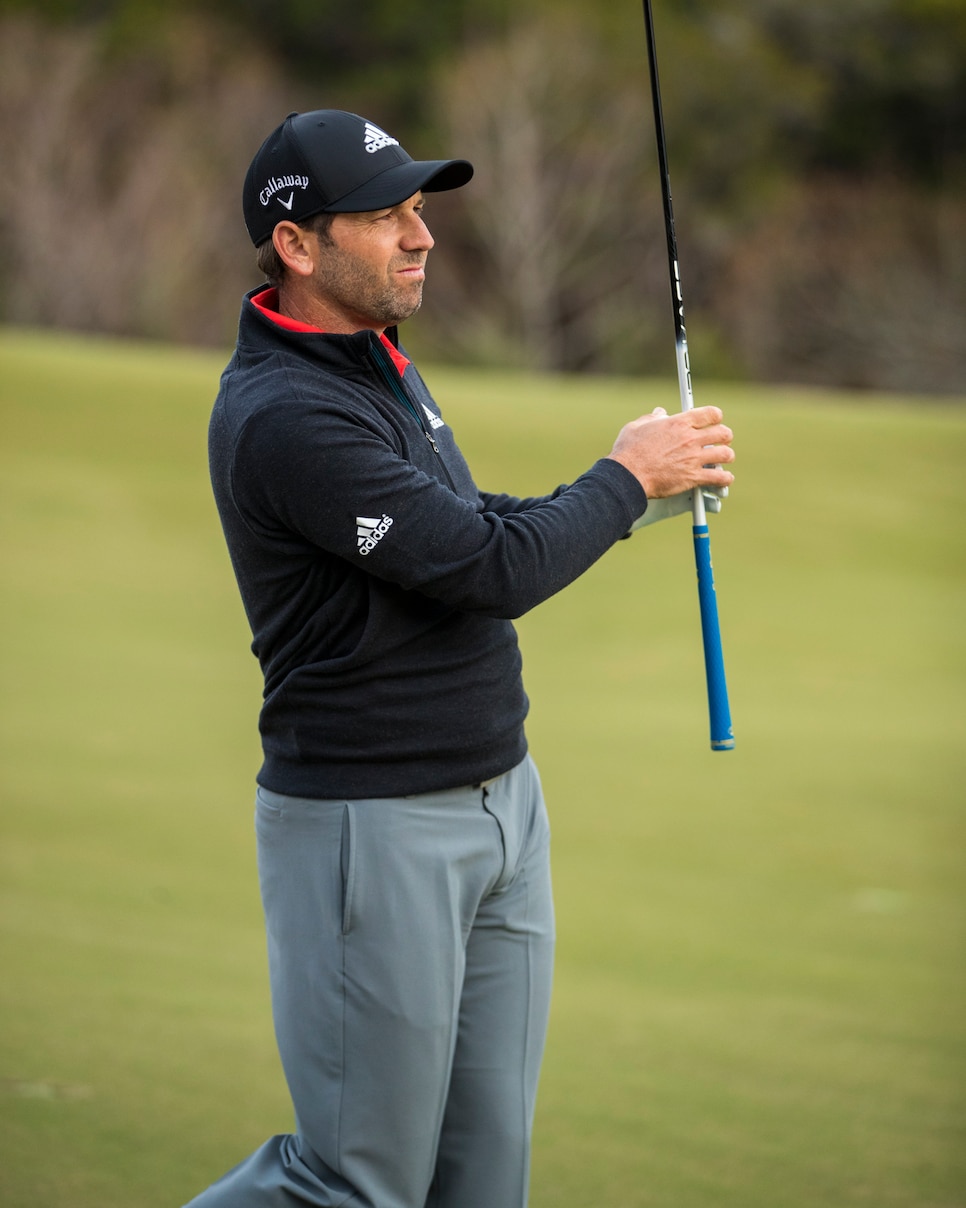 After a 15-year run with TaylorMade that included winning his first major championship at last year's Masters, Sergio Garcia has signed a multiyear endorsement deal with Callaway to use its clubs and ball.
Moving forward, Garcia will play Callaway woods, irons and wedges and one of the company's Chrome Soft balls, along with an Odyssey putter that the company says "will launch next month." The club likely being referred to is the Odyssey Toulon Atlanta prototype—a toe-hang mallet—that Garcia used to win the Andalucia Valderrama Masters last fall. For signage, Garcia will have a Callaway logo on both sides of his hat while continuing to have an Adidas logo on the front and on his apparel.
"Sergio has been one of the world's most talented and charismatic players for almost 20 years," said Callaway president & CEO Chip Brewer. "It will be fun to see what he can do using Callaway equipment."
Overall, the signing makes sense for Callaway. Although the company still has Phil Mickelson, the bulk of its notable tour staff are young up and comers. Garcia gives the company not only additional star power, but a global icon as well. Plus, it can't hurt having the reigning Masters champion playing your sticks.
As for changing clubs in the season after winning his first major, Garcia needs only to look at Callaway stablemate Mickelson for some good karma. Many questioned Lefty's move to Callaway mere months after capturing his first major at the 2004 Masters. Mickelson, however, won the PGA in 2005 and Masters in 2006 among his four major championships since joining the company.