News
Sergio Garcia gives fan chance to caddie after 206 days of requests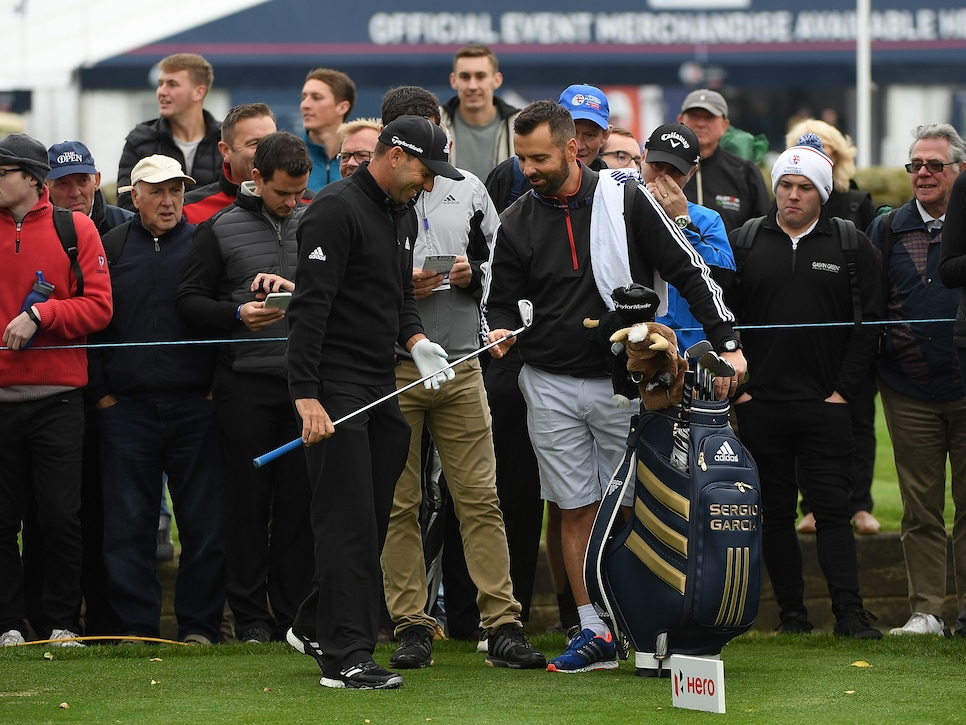 "Nothing in this world can take the place of persistence," Calvin Coolidge once said. Mark Johnson took that guidance to heart.
For Johnson tweeted at Sergio Garcia for 206 straight days, each message containing the same request: let me caddie for you.
Johnson is clearly a Sergio super fan, although such action might also classify as antagonistic under the Geneva Convention. Luckily for Johnson, Garcia has a heart and acquiesced to Johnson's tenacity in January.
At yesterday's British Masters pro-am, Johnson was on the bag for Sergio.
"He was relentless," Garcia jokingly said to the BBC. "He was great today. We had a good time."
"The highlight was just meeting him," Johnson said. "He's just a good lad. I told him now to go and win the competition."
Golf clap to Garcia for making a fan's wish come true. And hey, with a handful of high-profile players looking for a new loop in 2018, perhaps players have a new blueprint for finding a good caddie.