News
Why Rory McIlroy's caddie switch was something we should have seen coming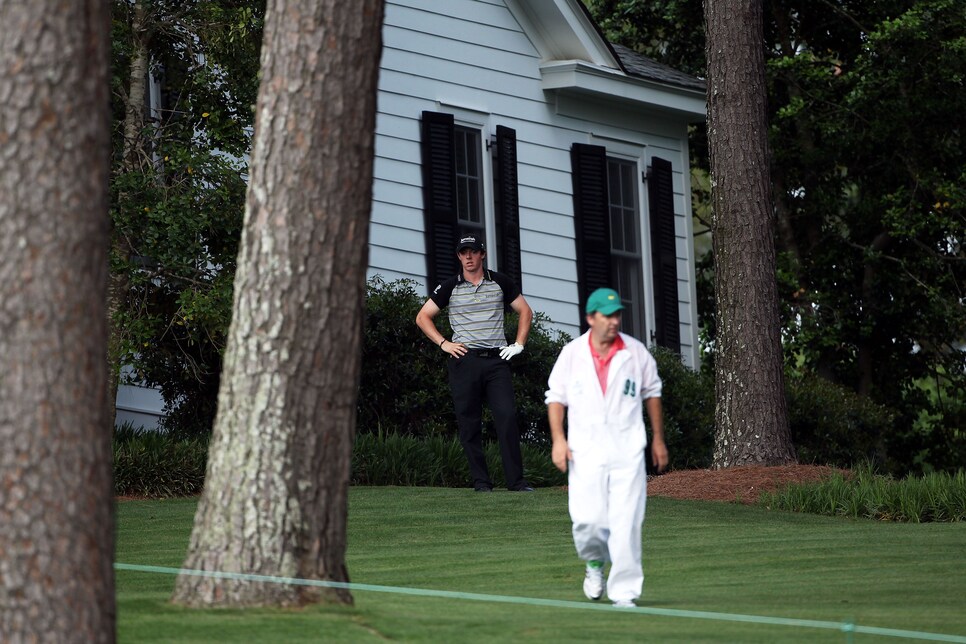 But it is not surprising in that Fitzgerald, unlike Jim "Bones" Mackay with Phil Mickelson, was occasionally tagged as a poor fit for McIlroy. This perception began as early as 2011, when McIlroy carried a four-shot lead into the final round of the Masters, imploded on the back nine and Fitzgerald appeared to do little to pull him out of the funk. When the BBC's Jay Townsend, a former European Tour player, suggested that McIlroy should hire a more reputable caddie like Steve Williams, McIlroy fired back on Twitter, and then elaborated on his response in greater detail.
"I've got to stand up for my caddie. JP is one of my closest friends, and I've had to deal with it for three years and not really say anything and he's just kept at him and at him. I just had to say something," McIlroy said at the time. "You know, it's unfortunate that some people are so opinionated. It started in Switzerland back in 2008. JP has taken me from 200th in the world to major champion and now fourth in the world. I don't know what it is about Jay or if he has something against JP but some of the criticism that JP takes from him is very unfair."
Although Fitzgerald, who previously caddied for Paul McGinley and Darren Clarke, has been on the bag for all four of McIlroy's major wins, he continued to contend with speculation that the player could do better. That sentiment was echoed by players and insiders quoted for a Golf Digest story in this year's Masters preview. When assessing McIlroy's chances of contending at Augusta National and completing the career Grand Slam, an underlying theme was that McIlroy needed a stronger voice by his side.
"How often do you see him and [caddie J.P. Fitzgerald] looking at each other in shock after his ball has finished 20 yards over the back?," the story quotes an observer saying. "If you listen to them on the course, you often hear Rory asking, 'What happened there?' More than once I've heard J.P. saying something like, 'OK, hit a soft draw with a 6-iron off that tree.' And I've immediately thought, This ball is going over the green. And sure enough, it does. So you have to wonder. I see Rory up close only occasionally, and I know he's going to hit the ball over the green when his caddie clearly doesn't. It makes no sense.
"Rory needs someone to tell him what he needs to hear, not what he wants to hear." . . . "Why he doesn't employ Billy Foster is a mystery. Rory would have 10 majors by now if he did."
"Of course, we know what Rory is like. He's as stubborn as anyone on tour. The more people tell him that J.P. is not the right caddie for him, the more he'll keep him on."