News
Jason Day gets personal about why he had to drop Colin Swatton as his caddie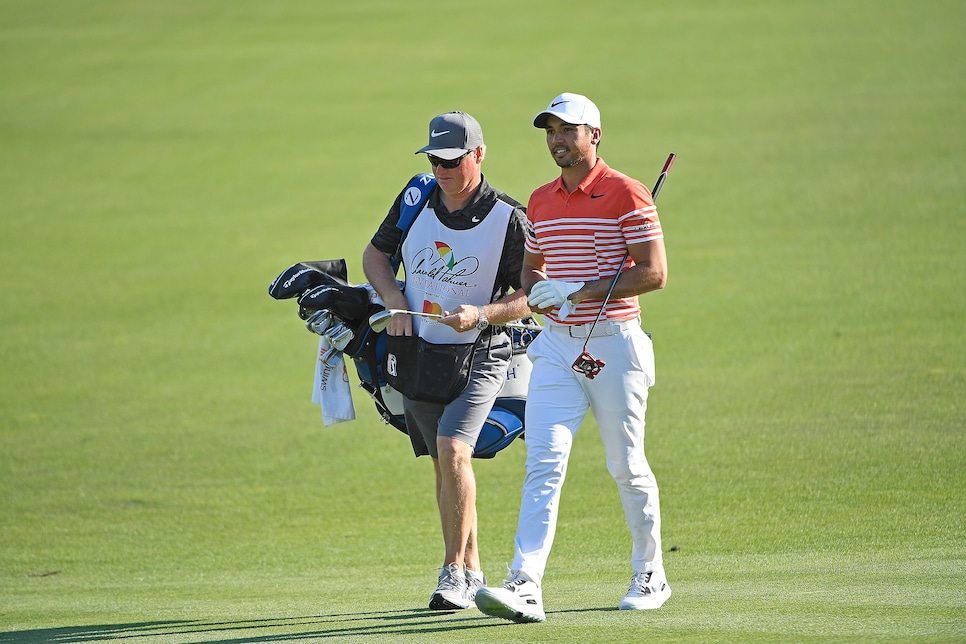 LAKE FOREST, Ill. — To preserve the most important relationship in his golfing life, Jason Day had to cut loose the man who made that life possible.
"I never wanted it to turn into a toxic relationship where he's taken me from where I am as a 12-year-old kid to where I am today, and I'm not talking to him anymore," Day said Wednesday in explaining why he has replaced Colin Swatton, his swing coach and his only caddie since he turned professional, on his bag starting at this week's BMW Championship. "I was worried if I kept it going, it was going to head that way, and I love him too much to have him not in my life because of how special he is to me."
While Swatton will remain Day's swing coach, his departure from his star pupil's bag might be the most surprising in a year that hadn't already seen Phil Mickelson and Rory McIlroy split with their longtime sidekicks.
Swatton has been more than just Day's instructor and caddie. He was the golf instructor at the Kooralbyn International School in Queensland, Australia, when Day, then 12, arrived shortly after his father's death. In essence, Swatton has been a surrogate father to the 2015 PGA champion and former World No. 1.
As far back as 2012, Day had been contemplating making a switch, but after going winless this year and falling to No. 9 in the world, the 29-year-old Aussie felt that he could wait no longer, and he made the switch last week. He has brought in a friend from home, Luke Reardon, who was his roommate at the Hills International College in Australia.
"He came over [and] my buddy Andy got him a job roofing. Now he's on the bag for me in the third FedEx playoff event," said Day, who plans to employ another friend, former Web.com Tour player David Lutterus, in two weeks at the Presidents Cup at Liberty National.
Swatton, Day said, was stunned by the decision. Day, wanting to finish the year strong, figured he finally had to pull the trigger after marinating about a change in his mind for so long. Just to extend his season, he will have to perform well here at Conway Farms Golf Club to reach the Tour Championship. He enters the week 28th in the FedEx Cup points standings; the top 30 advance to the season finale at East Lake Golf Club in Atlanta.
Good thing Day knows the course. Two years ago he blitzed it with a 61-63 opening on the way to a 22-under 262 total and six-stroke victory. It was his fifth win of 2015 and elevated Day to No. 1 for the first time.
"Obviously, this is a very hard time for both of us," said Day, whose last win was the 2016 Players. "It's hard because we've been a team for so long. Like I said, he was an amazing caddie, amazing coach, amazing person. He's done pretty much everything he can to get me where I'm going. He's a father figure for me ever since I was a kid, and I wanted to make sure that it's still there."