Europe's Mystery Man
Don't let the southern accent fool you. Sepp Straka is all in on helping Europe reclaim the Ryder Cup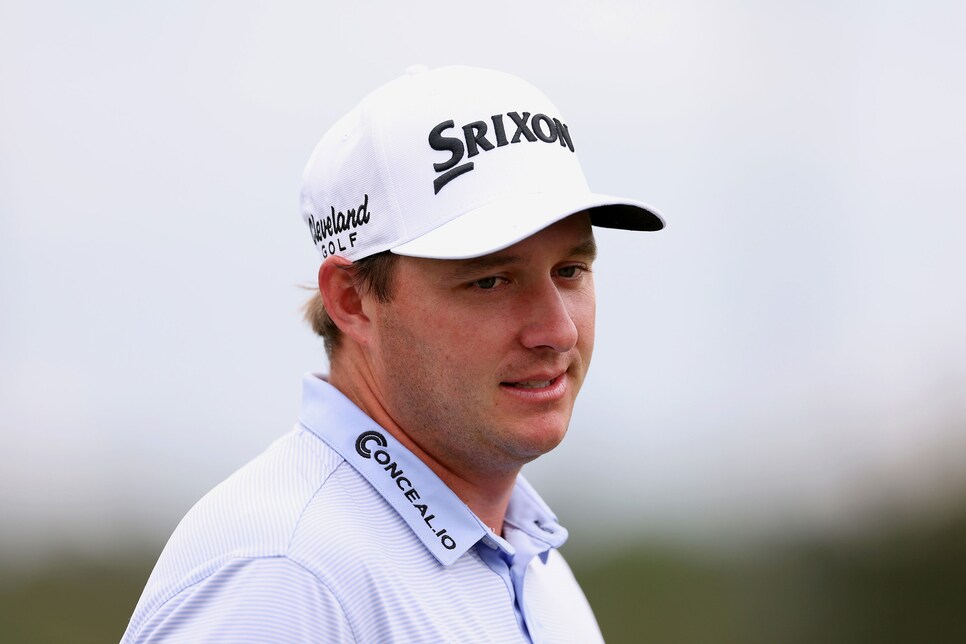 VIRGINIA WATER, England — Given his fair complexion, Sepp Straka would never pass a Hollywood audition for the part of "tall dark stranger." But there is no doubt the 30-year-old Austrian is, at least within the team room, the least known member of the European Ryder Cup side that will attempt to wrestle the trophy from American hands later this month.
While much has been made of other Ryder Cup rookies like Ludvig Aberg and Nicolai Hojgaard since captain Luke Donald added Straka and five others to the six automatic qualifiers, the University of Georgia graduate—hence the southern twang—has gone pretty much under the radar. But, as he was at pains to confirm after completing an opening two-under-par 70 at Wentworth in the BMW PGA Championship, he definitely does not feel in any way neglected.
And there is certainly nothing approaching resentment from his teammates with regard to where Straka played most of his golf. This week marks just the 20th DP World Tour start in his professional career.
"I do spend the majority of my time on the PGA Tour," Straka acknowledged. "But if the team wanted to have the best players, I am one of those. So there has never really been any issues. To make the team, you just have to make sure you're one of the 12 best players. And I felt like I did that."
Apart from anything else, Straka made his desire to be part of the biennial match known early in the qualifying process. In January, he made the epic trip from Hawaii to Abu Dhabi to be part of the Continental Europe team that would defeat its Great Britain & Ireland counterpart in the Hero Cup. Straka emerged from that victory with a 2-2-0 record that included a final day 5-and-4 victory in singles.
The following two weeks at the Abu Dhabi Championship and the Dubai Desert Classic were less successful; Straka missed the cut in both. But he had made his intentions clear with regard to the Ryder Cup—he wanted in. Eventually anyway. Sitting in the plane halfway between departure and arrival, a little doubt did creep in.
"Two days into the trip, I was thinking, why am I doing this?" he says. "But then when I got there it was a lot of fun. It was great. We don't get to play that type of golf very much. Not in a team environment, playing foursomes and four-balls. Plus, I thought it was invaluable for me to get some people to know me. At that point I was I was kind of on the outskirts of the radar. But it was so early. Really, I was just trying to get to know some guys."
If they didn't know him then, they surely do now. And ever since Donald made his picks, no one's come close to questioning the two-time PGA Tour winner's claims for inclusion. Not with a victory at the John Deere Classic, a runner-up spot in the Open Championship and a T-7 finish at the PGA Championship on his recent résumé.
"Sepp gets along great with everyone," says European assistant captain Nicolas Colsaerts. "He gels into the group really easily. And he's a ball-striking machine. Who wouldn't want to play with Sepp Straka? I know there will be a lot of guys putting their hands up to be paired with him."
In that regard, it would seem logical and likely, as Colsearts hinted, that Straka will feature in both foursomes sessions, the "alternate shot" format a good fit with his consistency tee-to-green. Plus, back in his amateur days he represented his country in European Team Championships, both events featuring foursomes play.
"My game does seem to fit in foursomes," Straka said. "I've always felt pretty comfortable in that format. We do like a little Ryder Cup style match in Birmingham with all the pros. And I've always felt at ease in foursomes there. It's just a very comfortable environment for me."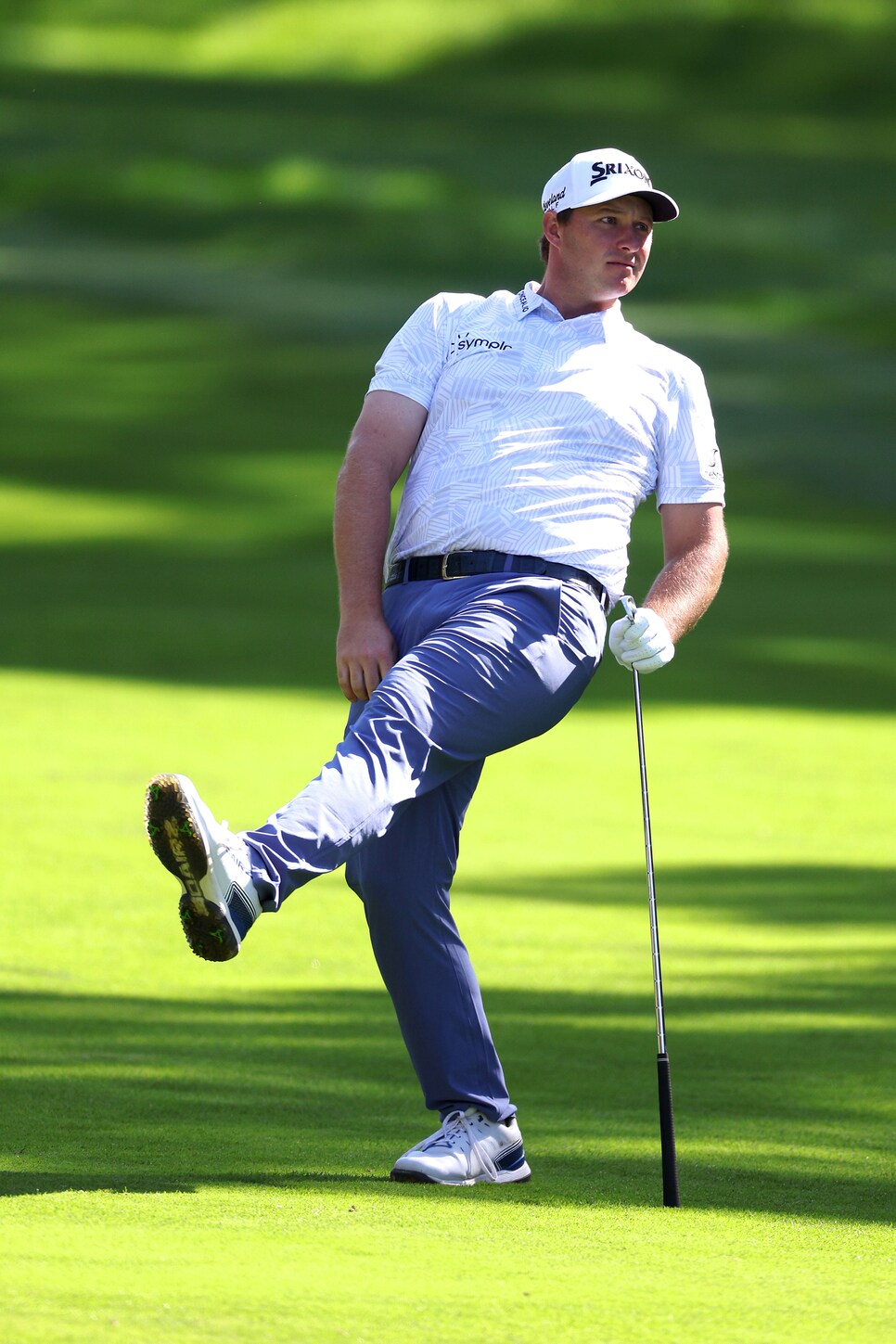 Straka's ball-striking prowess makes him well-suited to compete in foursomes later this month at the Ryder Cup.
Richard Heathcote
Helping Straka in that department is caddie Duane Bock, who switched from his long-time employer, Kevin Kisner, to join the Vienna native back in July. In preparation for the matches, the American-born Bock has already dispensed with the patriotic red-white-and-blue cover on his yardage book.
"It was a great move for me," Straka said. "First it was just supposed to be temporary. But we quickly realized we had something going. He's one of the best caddies out there and he's really helped my game a lot."
That trend will likely have to continue this week the DP World Tour's flagship event. By mid-afternoon on a day made for golf, Straka's 70 was six shots off the pace set by Denmark's Marcus Helligkilde.
"I'm very happy with the way I hit the ball," was Straka's initial verdict. "And very happy with the way I played overall. But my chipping was terrible today. I don't know that I got a single ball up and down. So I left a lot out there."
Still, no matter. Whatever happens, this week and next and especially the week after that, Straka is clearly going to have bigger things on his mind.