News
You've never seen a search for a golf ball quite like this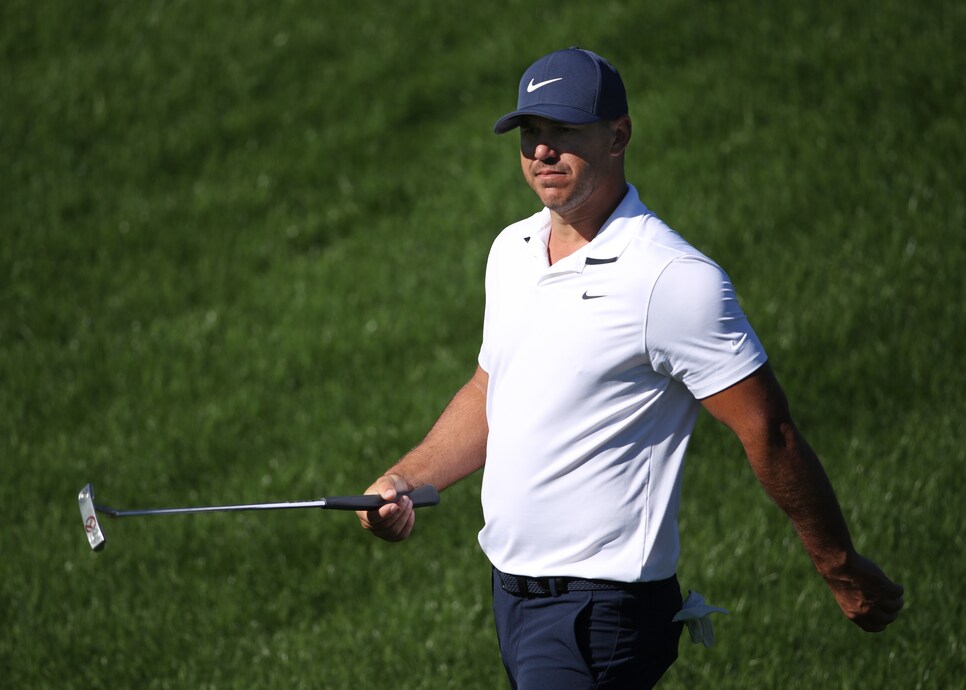 Brooks Koepka had a full search party looking for his ball in the third round of the CJ Cup.
Christian Petersen
You see it every once in a while. Usually at the Open Championship, with its high and nasty gorse. A pro golfer can't find his ball and a bunch of people stomp around searching for it.
On Saturday in third round of the CJ Cup, they took it to another level. Rory McIlroy was flat on his stomach at one point looking for Brooks Koepka's ball. That's all you need to know about how crazy this got. It was like they were searching for a diamond in deep shag carpet.
Koepka tried to drive the par-4 11th, but his ball came up just short of the green and disappeared into the high grass above the bunker. With PGA Tour Live documenting the search, first four marshals tried looking. Then the group arrived, and at one point there were nine — nine! — people digging through the grass, including all three players in the group—Kevin Na was the third—their caddies and the volunteers. McIlroy searched first while lying on his stomach above the bunker. Then he joined Koepka and others standing in the stand to look for it.
The penalty for not finding the ball would be harsh, of course. It'd be a lost ball and a return to the tee. The same thing happened on the same hole to Rickie Fowler on Thursday and he made a double.
Finally, after several minutes of searching, a volunteer finds the ball. "Titleist?" he says. "Yep," says Kopeka. Someone mentions someone about an Easter egg and everybody laughs, though they all look exhausted at that point.
The best part: Koepka got a fortuitous free drop for the plugged ball. From the fringe he hit an indifferent first putt, but drained the next one for a birdie.