Right place, right time
Scottsdale PD come up clutch with this amazing video of Sam Ryder's hole-in-one at WM Phoenix Open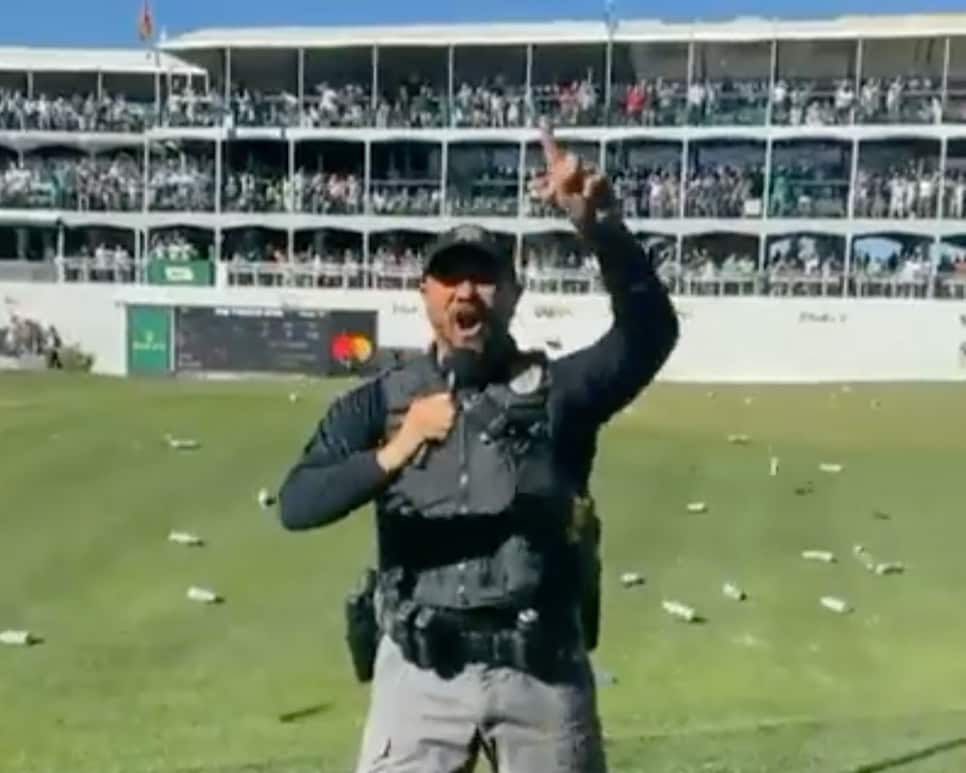 There is a fair bit of serendipity that comes in making a hole-in-one, as Sam Ryder learned first-hand on Saturday at the WM Phoenix Open. Holing a 54-degree wedge from 124 yards for a professional golfer is doable, but to do it in the coliseum-like setting of the par-3 16th at TPC Scottsdale, the first player to accomplish the feat since Francesco Molinari in 2015, is a combination of talent and good fortune that will make Ryder's first ace in PGA Tour competition forever memorable.
Serendipity is also how you might describe capturing such an impressive feat on camera. As clutch as Ryder was from the tee, these members of the Scottsdale Police Department might have been even more so in pulling off this amazing live shot of the instant classic and the crowd's raucous reaction to the moment.
Granted, the build-up to the shot was long but the payoff was high as the unnamed officer's joy was as genuine and impassioned as those in the stands.
It wasn't lost upon Ryder the impressiveness of this Scottsdale PD officer doing his best Jim Nantz impersonation while a partner shot video from beside the green. Ryder gave a personal salute: