The Loop
Scottish woman plays golf at St. Andrews -- while serving prison sentence
Just about everyone who plays St. Andrews poses for a photo on the Swilcan Bridge. And these days, just about all of those pics end up on social media somewhere. Donna Mackay, pictured below on the left, is no different.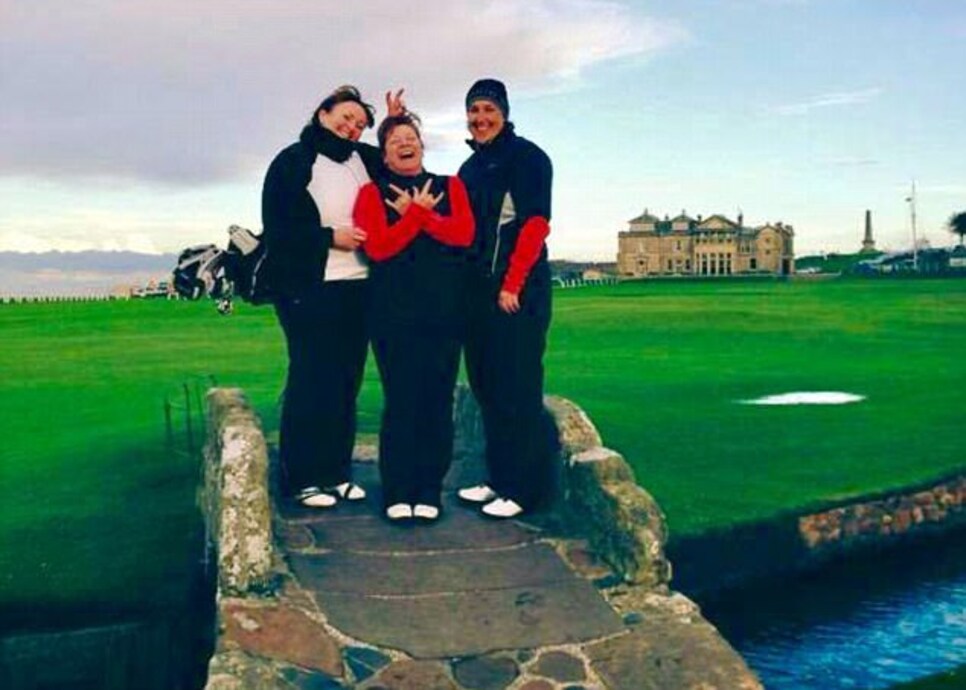 So what's the big deal with this photo Mackay shared on Facebook? Well, she is currently serving a three-year, nine-month prison sentence for tax fraud, according to the Daily Mail. And that photo was taken less than seven months into her sentence. Talk about doing some easy time.
Mackay and her husband, Michael Howard, were convicted of evading more than 850,000 pounds (approximately $1.12 million) in taxes in March. Mackay has since been granted prison release two days a week, and took advantage by playing the Old Course at St. Andrews. Not surprisingly, this news sparked outrage, including from local politicians.
"This woman's trial would have cost the taxpayer an absolute fortune but people may have felt there was some justice at the end of it. . . . But now we see she is enjoying all the privileges of freedom and using social media to let everyone know about it," Conservative MSP Margaret Mitchell told the Daily Mail. "There should be an inquiry into this immediately as the public will want to see why in this case it appears that crime does pay."
Seriously. Getting to play golf two days a week? In Scotland? Sounds like something most golfers would sign up for.