Lookalikes
Scottish Open golf fans keep confusing this DP World Tour winner for Rickie Fowler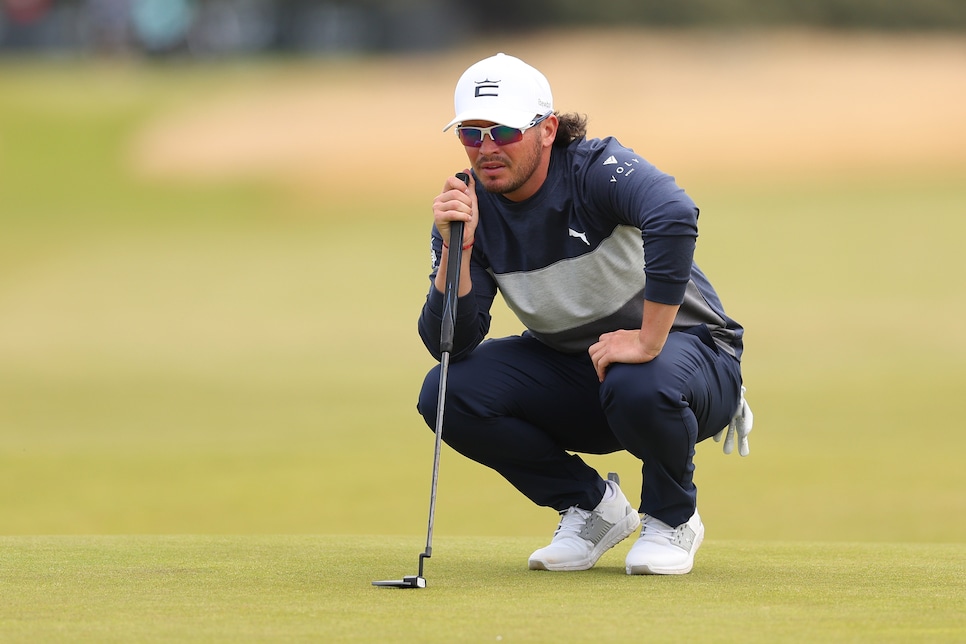 Rickie Fowler is always one of the most popular golfers wherever he plays, but he's in particularly high demand at this week's Genesis Scottish Open. Not only is the PGA Tour star a former winner of this event, but he's in the midst of a resurgence and coming off his first win in more than four years at the Rocket Mortgage Classic. So not surprisingly, many of the fans in attendance at The Renaissance Club have been screaming his name—they just haven't all been screaming his name at the right player.
Here's where Ewen Ferguson enters the story. The 27-year-old is a native of Scotland and a two-time DP World Tour winner. So you would think he would be pretty recognizable in his own right in these parts. But apparently he keeps getting confused for the 34-year-old American. Even after playing his way into contention with an opening 66 on Thursday.
"It's so funny the things I was hearing today walking around the course, 'Rickie! Rickie!'" Ferguson told reporters following Thursday's round. "I'm like, I need to break that guy's heart; I'm not him."
We can kinda see the resemblance. Although, if you look at the photo above, a lot of that probably has to do with the fact Ferguson is also sponsored by Cobra and Puma. And he likes to wear sunglasses on the course. Take those away, and, well, see for yourself: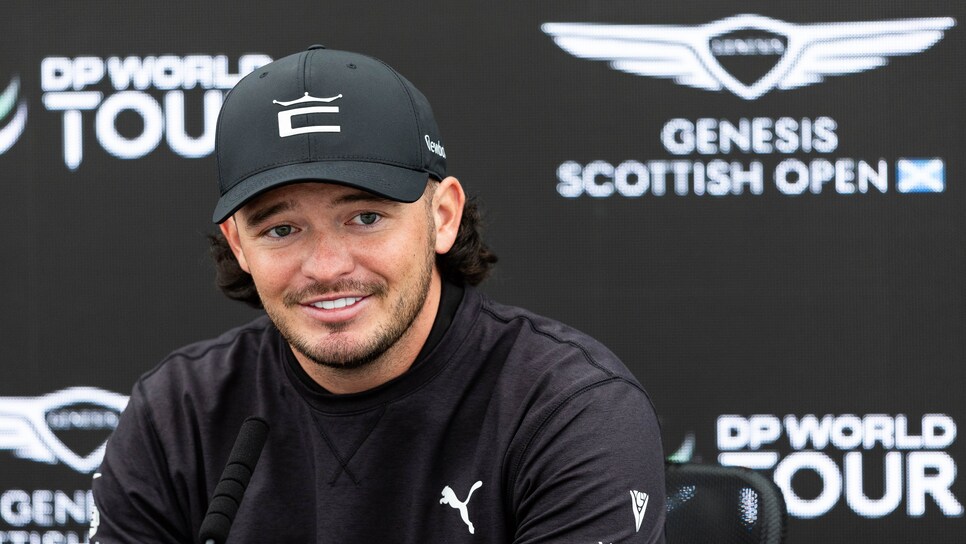 Ewen looks more like Adam Scott there. Or Jon Snow. Regardless, he's a good-looking dude, he's just not as similar-looking to Rickie Fowler as people think. And yet, the confusion continues.
"Even when I pulled up on the last here to the recording, they were shouting Rickie. I'm like, not Rickie, mate," Ferguson added. "I'm just a wee guy from Glasgow. I don't think it's that bad. He's some golfer, isn't he."
The good news for Ferguson? (Well, other than the fact that there are much, much worse people to be mistaken for.) For at least one day, he bested Rickie, who shot 67. And three more rounds like Thursday's, and Ewen will have people shouting his actual name at him.