Driving
Score On A Drivable Par 4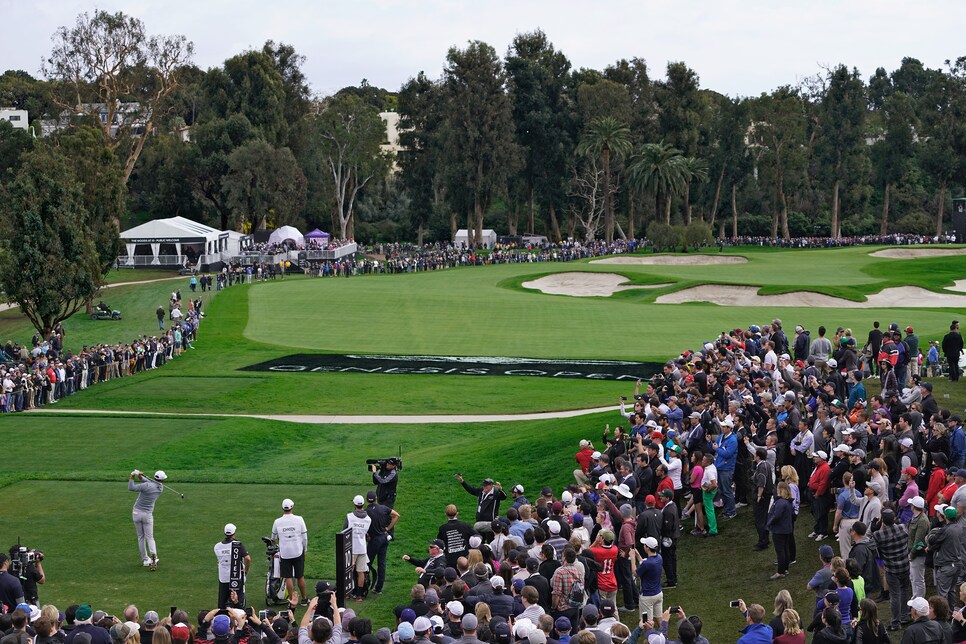 Photo by Paul Mounce/Getty Images
When you're looking at a drivable par 4, you can bet there's something else that makes up for the lack of distance—like a brutal green. The 315-yard 10th at Riviera Country Club (above) is a perfect example. It might be the toughest drivable par 4 in the world, with a very narrow green that tilts severely to the left. If you miss it right, you can't hold a pitch shot on the surface. Most pros try to drive the green during the Genesis Open—Dustin Johnson is going for it here with a fairway wood—but because of that green, it seems we see as many bogeys as birdies.
When you face a short par 4, you have a choice between trying to drive the ball as close to the green as possible or laying back with a more conservative shot. If you have the length to get near the green, driver might be the play. But before you swing away, consider the shots you might leave yourself, given the shape and slope of the green. You might decide you're better off coming in from 70 or 80 yards than trying to pull off a miracle lob or bunker shot.
If you opt to lay up from the tee, don't just slap the ball out there with your driver. Pick a club that you can make a good, solid swing with, and set up your favorite wedge yardage in the fairway. Do that, and you'll probably make the drive and the second shot a lot easier.
Last thought: If you have a short par 4 on your course, next time you're standing on the green, look back and play the hole in your mind. From this perspective, you'll see the shots and angles that make the hole easier. Is the green receptive to pitch shots, or is it better to have a full wedge with some height on it? Are the greenside bunkers manageable? Is there a better side to come in from? Remember this analysis the next time you step up to that hole.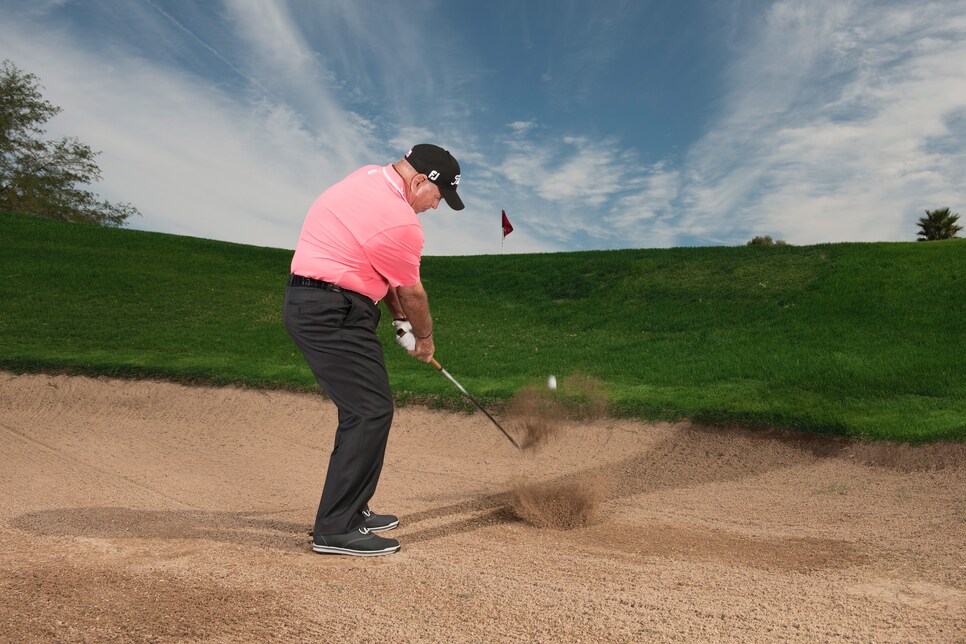 HOW TO HIT A TOUCH SHOT FROM SAND
The feature that makes a lot of short par 4s so difficult is deep greenside bunkers. They present shots where you have to get the ball up fast and stop it quickly on the green.
To add loft to a bunker shot, I'm not a big fan of turning the clubface way open at address. That looks too weird to most people. Instead, try playing the ball a little farther forward in your stance and dropping your hands back a touch so they're behind the ball at address. This is a better way to increase loft than laying the face open.
For the swing, make your normal pitching motion. You don't have to take a big cut across the ball from out to in—again, there's no reason to change your technique that much. You've put more loft on the face with your setup, so make your normal swing, and hit a couple inches behind the ball.
Butch Harmon is based at Rio Secco Golf Club, Henderson, Nev.