The viability of a golf league to compete with the PGA Tour has always hinged on a single point: How many tour pros would be willing to play on the rival circuit? Since news surfaced last summer that officials associated with the proposed Saudi-backed golf league were courting golfers with multimillion-dollar offers, players have been asked their thoughts. Some—Rory McIlroy most notably—came out early saying they had no interest, while others remained quiet as representatives explored options behind the scenes.
In recent months, with Greg Norman emerging as the front man for the tour that's come to be known as the Super Golf League and speculation growing that the tour was eyeing a summer 2022 launch, it's still unclear how many pros are willing to play on the rival circuit. Reports during the week of the Genesis Invitational said as many as 20 players have signed up, but nothing official has happened yet.
In the meantime, more players have spoken out one way or another on the rival tour. We've compiled a list of players and their latest statements regarding where they stand on the rival league.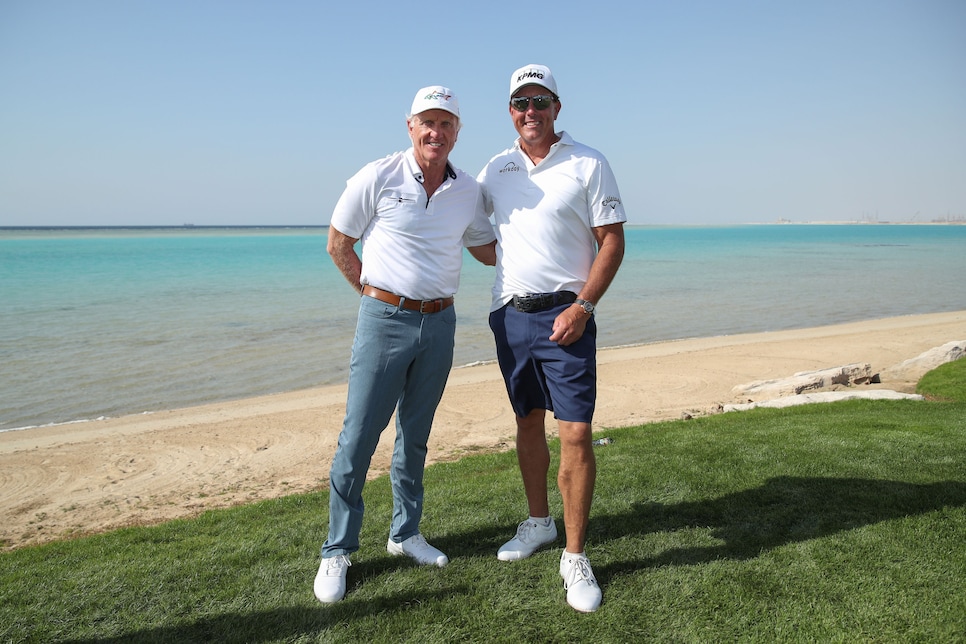 Phil Mickelson and Greg Norman pose during a practice round prior to the 2022 Saudi International.
Luke Walker/WME IMG
"I think everybody is looking at it and seeing parts of it that can really help and benefit their situation, their life, their career, and then there's parts of it that they're probably concerned with. I'm appreciative of the fact that there is competition, and that leverage has allowed for a much better environment on the PGA Tour, meaning we would not have an incentive program like the PIP [Player Incentive Program] for the top players without this type of competition.
"We would not have the increase in the FedEx Cup money. We would not have the increase in the Players Championship to $20 million this year if it wasn't for this threat. It was projected to get there in a couple years. To have a season-long payout for the top-10 guys on the FedEx Cup list came about last year for the first time at $10 million, it's going to double to $20 million, I think, and that wouldn't be around." (Feb. 2, 2022)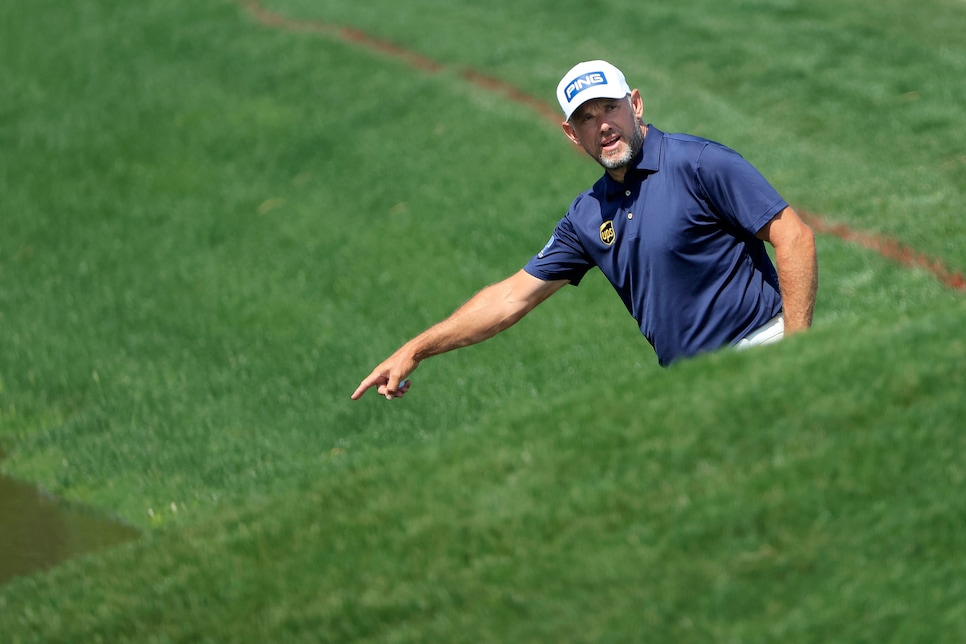 "I don't know whether I want to answer questions on that. I've signed an NDA."
"I think golf has got to move with the times and become more heat-of-the-moment, volatile and impactful right from the word go. Certainly, if you do it like the team aspect, there's more action happening in more different places.'' (Feb. 2, 2022)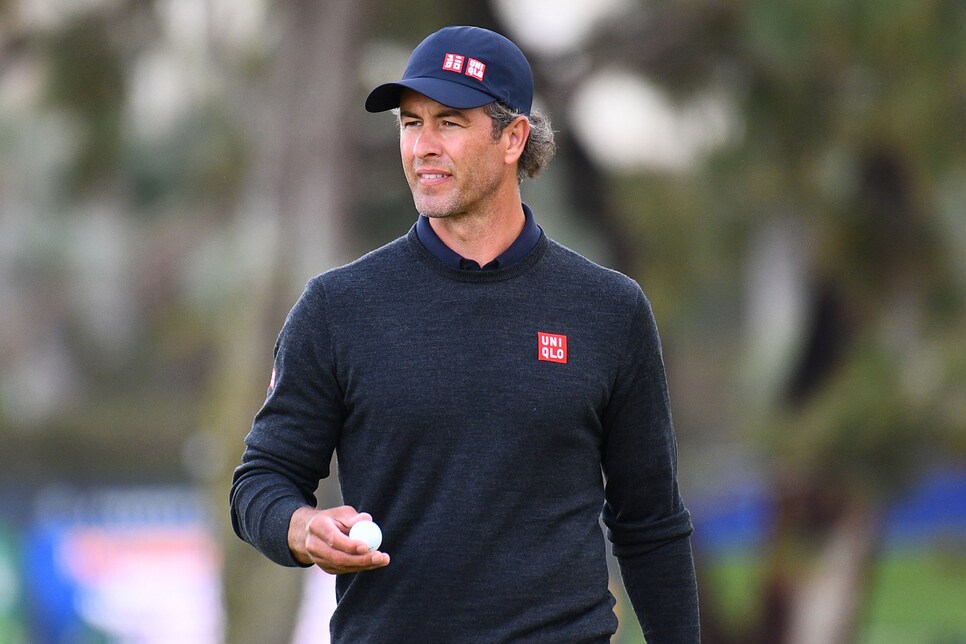 Brian Rothmuller/Icon Sportswire
"I think the schedule they're proposing is very appealing to probably most golfers, I would think. You know, depending [on] what your goals are in golf, I think the schedule is very appealing. From that side of things, I would consider doing that, for sure. From a lifestyle side of things, yes." (Feb. 16, 2022)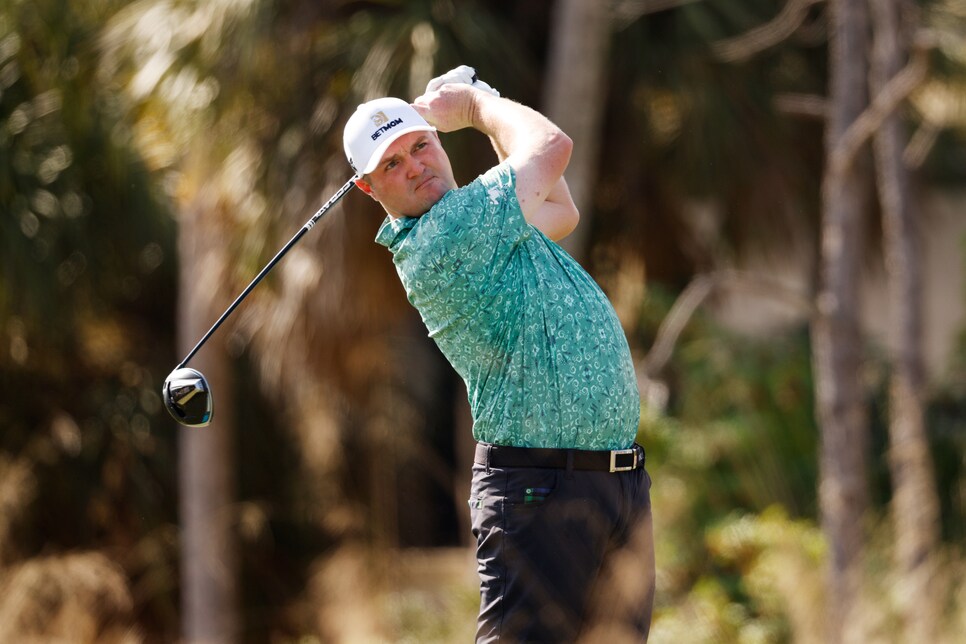 "Yes, I've heard the rumors, I've been in some talks with the people over there playing in their tournament. Yeah, I've been in talks with people, nothing on paper."
"You know, I grew up … I had what I needed but I didn't have extra stuff. I don't know how the other players grew up, that's their business. We're all independent contractors … I've had a goal in my mind when I turned pro and that was to retire when I was 44, to be a father and be at home. Being out here, the PGA Tour has too many events." (Feb. 17, 2022)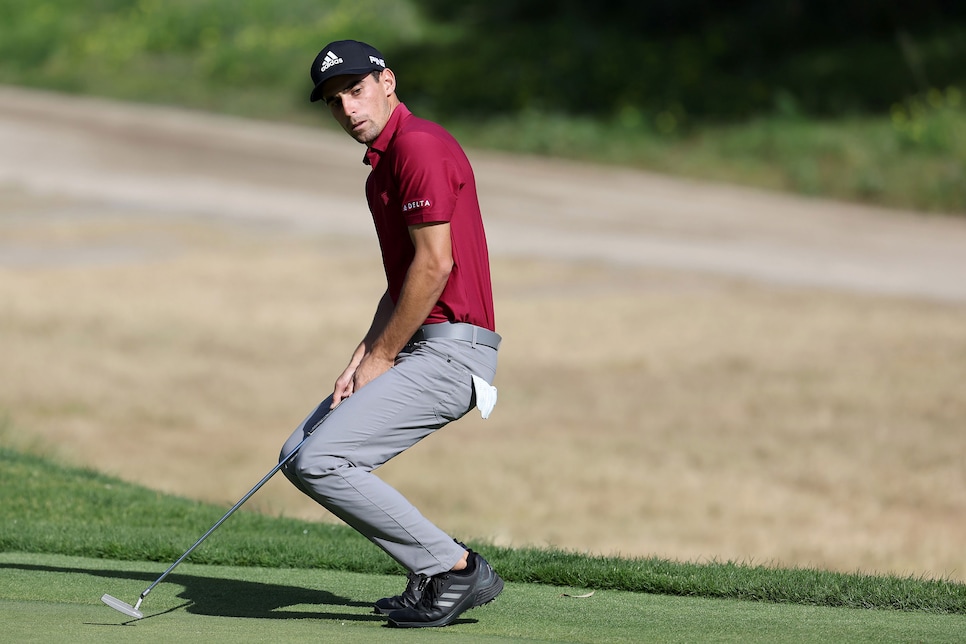 "Obviously, a lot going on," he said. "I don't want to—I don't know much about it and I don't want to say anything about it. I just wait." (Feb. 19, 2022)
LEANING TOWARD THE PGA TOUR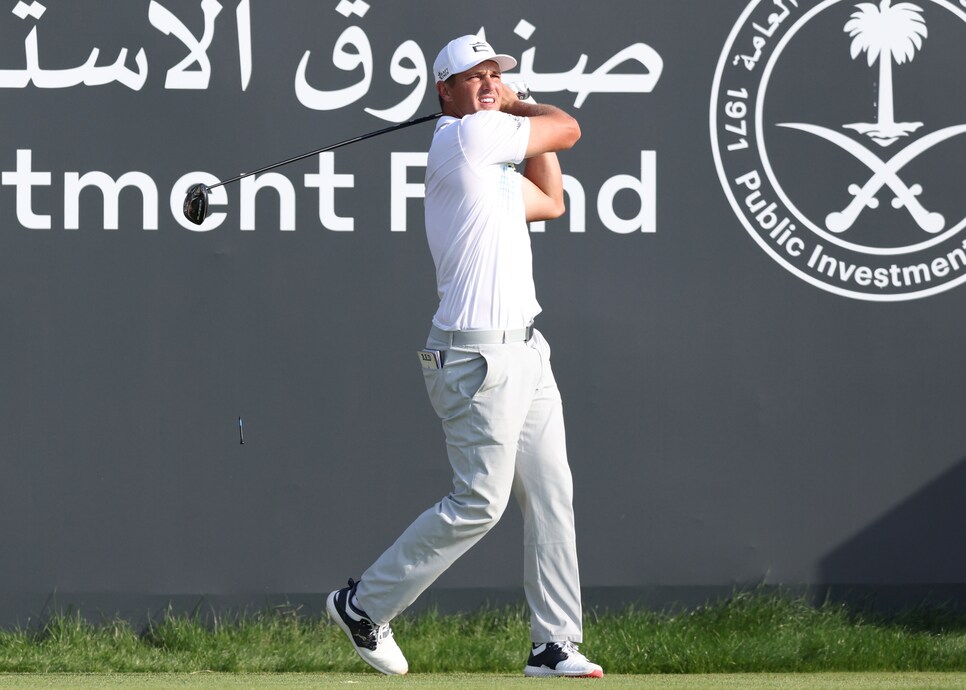 "While there has been a lot of speculation surrounding my support for another tour, I want to make it very clear that as long as the best players in the world are playing the PGA Tour, so will I. As of now, I am focused on getting myself healthy and competing again soon. I appreciate all the support." (Feb. 20, 2022)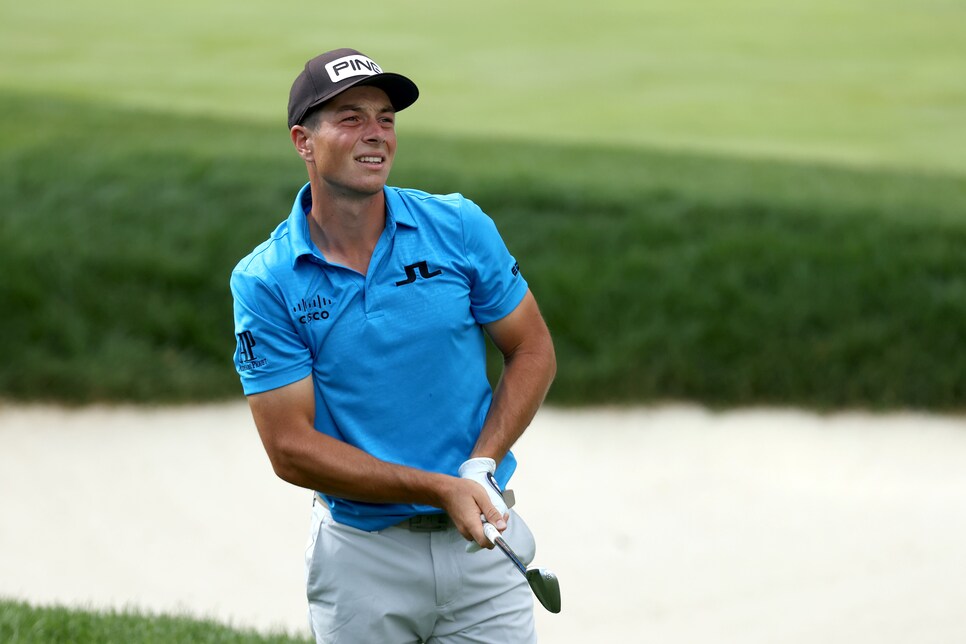 "If I had my wish, I would just keep playing the PGA Tour … I just want to play against the best players in the world. Everyone goes over there, kind of leaves me with no choice, but I would like to play the PGA."
STICKING WITH THE PGA TOUR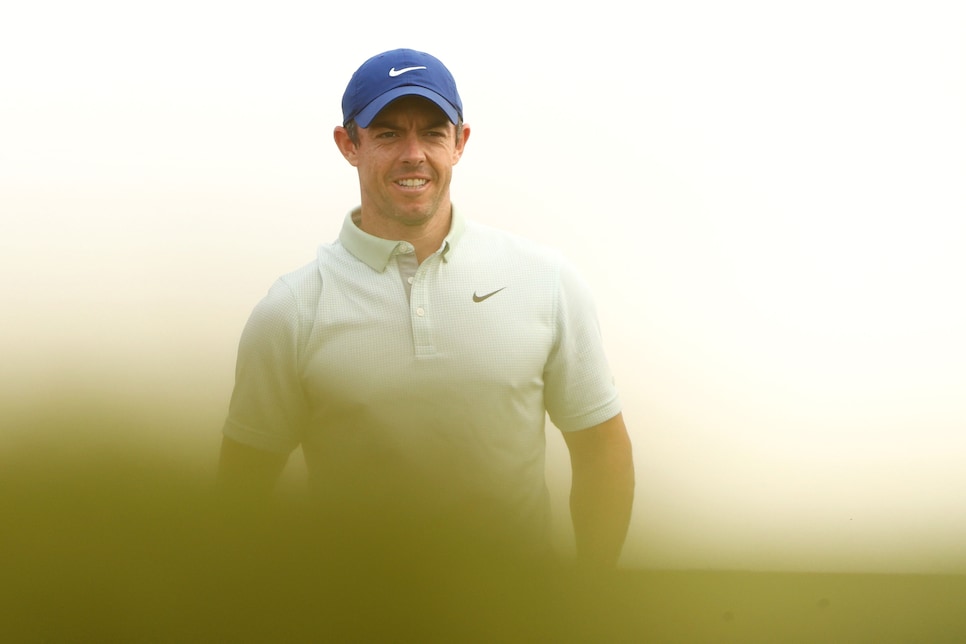 "Look, I've lived it—for the top guys, all that money really isn't going to change their life. I'm in a way better financial position than I was a decade ago and my life is no different. I still use the same three, four rooms in my house. I just don't see the value in tarnishing a reputation for extra millions." (Feb. 16, 2022)
"People can see it for what it is, a money grab, which is fine if what you're playing golf for is to make as much money as possible. Totally fine, then go and do that if that's what makes you happy." (May 6, 2021)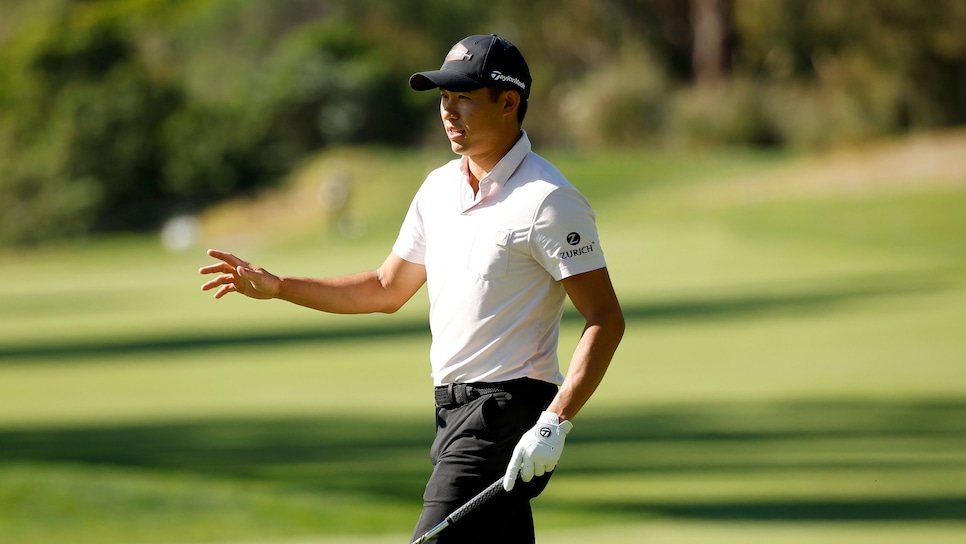 "Has [the rival league] opened up things for us as professional golfers, to open up things for the PGA Tour to look at what to do better? Absolutely. We've seen a lot of changes—some good, some bad, some that are still going to be amended I'm sure as time goes on. Right now, you look at the best players that I see and they're all sticking with the PGA Tour and that's where I kind of stay and that's where I belong. I'm very happy to be here." (Feb. 15, 2022)
"My entire life I've thought about the PGA Tour. I've thought about playing against Tiger, beating his records, whatever, something that might not even be breakable, but I've never had another thought of what's out there, right? I've never thought about anything else, it's always been the PGA Tour." (Feb. 15, 2022)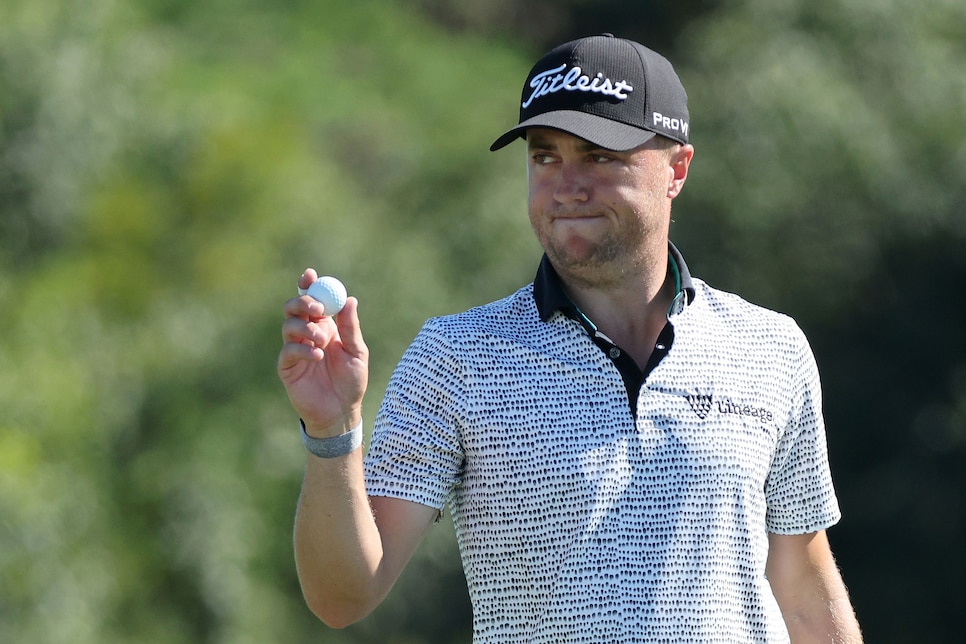 "I have a lot of things I'm focused on accomplishing out here and I'll be the first to say that, yeah, there's plenty of things that I would love to see improve with the PGA Tour. But that's a part of the process, you know? All you want to do is better the product and one by one, if we can improve this here, this there and keep getting better, then everybody wins.
"I'm very, very content with what's going on. I mean, the reason I play golf is to create a legacy and win as many times as I can on the PGA Tour. So that's why I would like to say I've had the distraction and that's maybe why I've played poorly the last year, but that unfortunately was not the reason why." (Feb. 17, 2022)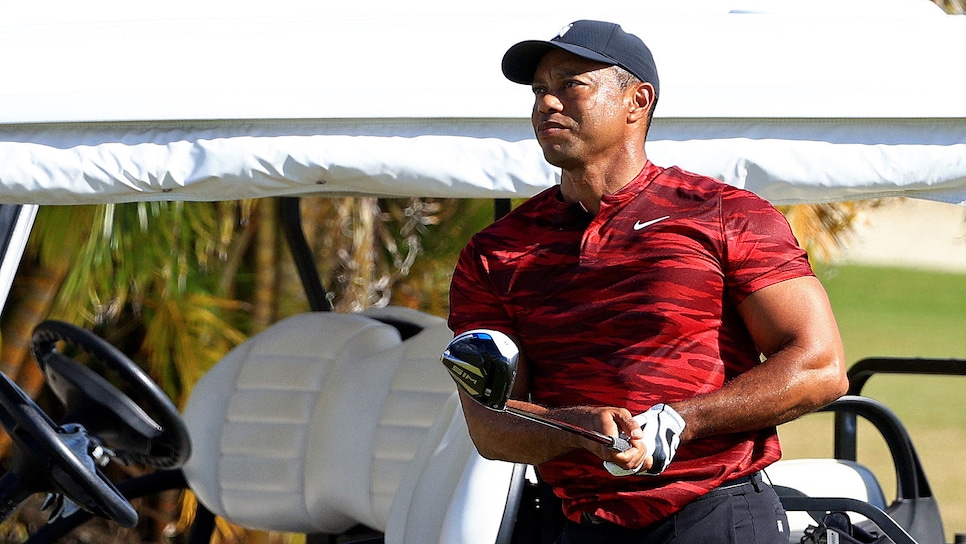 "I've decided for myself that I'm supporting the PGA Tour, that's where my legacy is. I've been fortunate enough to have won 82 events on this Tour and 15 Major championships and been a part of the World Golf Championships, the start of them and the end of them. So I have an allegiance to the PGA Tour." (December 2021)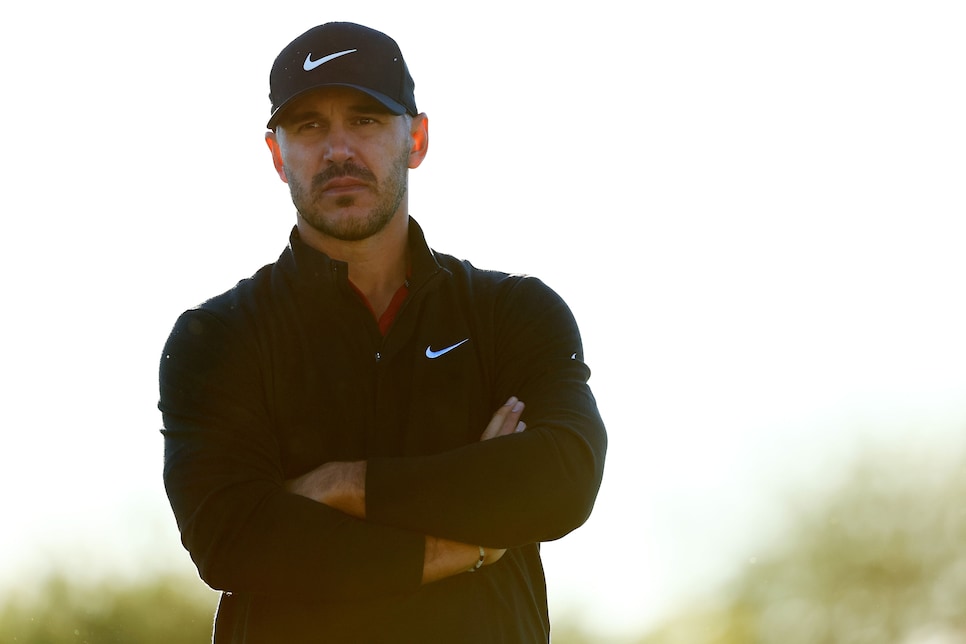 "It's been pretty clear for a long time now that I'm with the PGA Tour, it's where I'm staying. I'm very happy. I think they do things the right way. People I want to do business with. I'm happy to be here." (February 2022)
"I know there's been a lot of talk and speculation about the Saudi league, it's not something I believe is best for me and my future in golf. I think the best legacy I can accomplish will be with the PGA Tour." (Feb. 16, 2022)
"I've already made more money in my life than I ever thought I was going to make, so that's not the appealing part to me, right? (Feb. 16, 2022)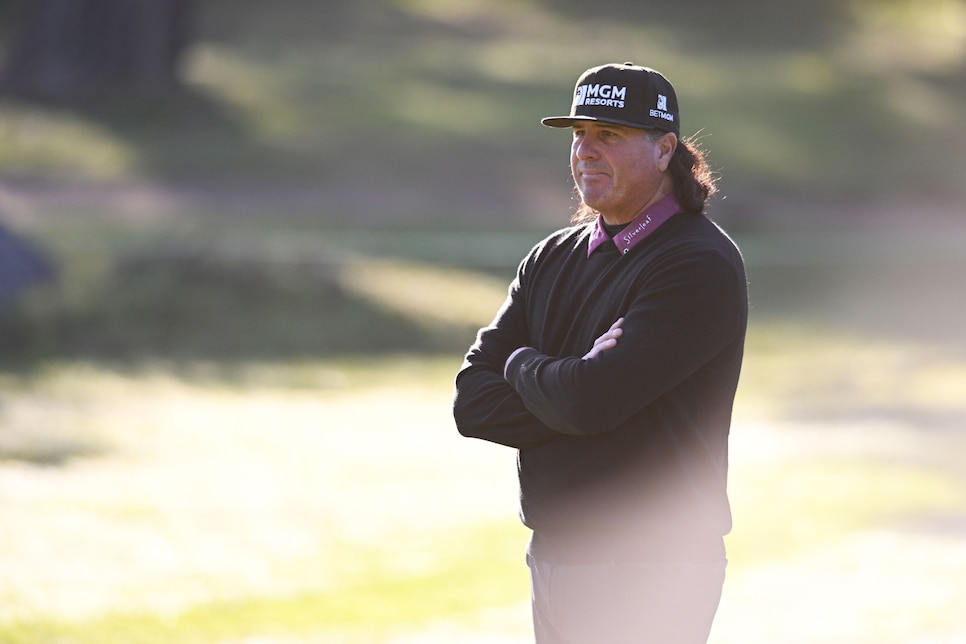 "I think the way Tiger's approaching it is phenomenal. I think he understands where he made all his money. I think these young kids, I think that's great that they're backing Tiger. But Tiger, Tiger's our guy. Tiger and I are three months apart. I idolized him my whole life even though we're the same age. What he says is pretty much gold. You know, I would follow his lead more than anything. If he doesn't want to do it, Rory [McIlroy] doesn't want to do it and if you don't have the top kids doing it, I just don't know how much water it's going to hold anyway. I don't know how long it's going take.
"They're not going to follow Phil, they're not going to follow DeChambeau, unfortunately. You need the young crew right now to go do this thing. I don't know exactly what Phil … why he's got so much hate towards the tour. I mean, he's damn near 52 now. I know he won a major last year. It's incredible what he did, it really is, but I don't know, you know." (Feb. 17, 2022)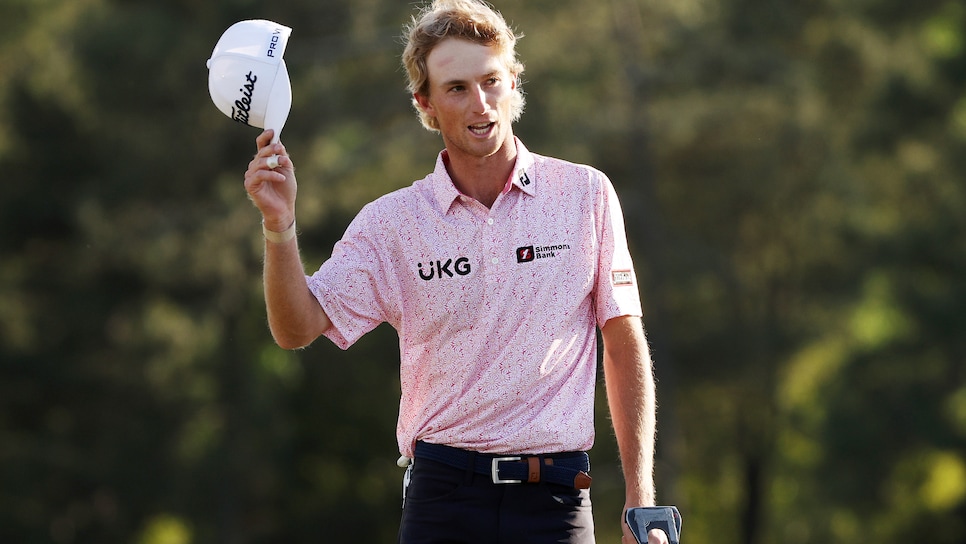 "I think it's pretty evident my allegiance is with the PGA Tour. I grew up wanting to play on the PGA Tour, I want my legacy to be here and now that all the top players have decided to be here, I think it kind of speaks for itself." (Feb. 17 2022)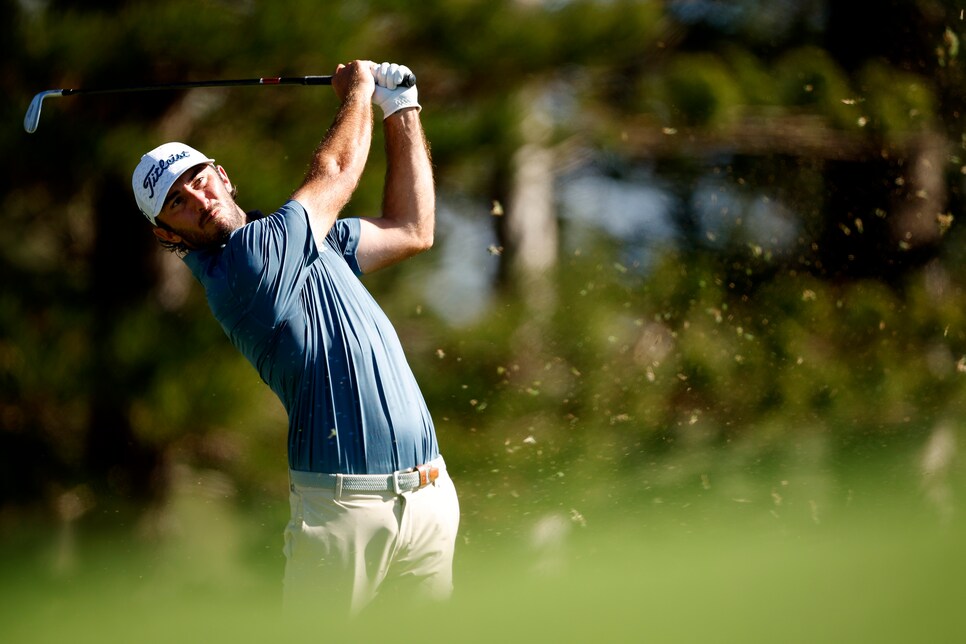 "My allegiance to the PGA Tour? (Laughs.) Yeah, I don't know, the stuff's crazy. I, for one, have not signed an NDA, nor have I talked to anybody who would offer me an NDA. I don't know anything. It's been fun reading all of your guys' articles and piecing them all together. I heard one yesterday that someone said 17 people signed, and somebody else said they haven't heard anybody, so I guess that's kind of telling of what's going on.
"We think about it a lot, talk about it a lot. It's an interesting dynamic we've got going. I love the PGA Tour. Driving up to this golf course with memories of winning a golf tournament that Tiger Woods handed me a trophy, they don't have that in a breakaway league." (Feb. 16, 2022)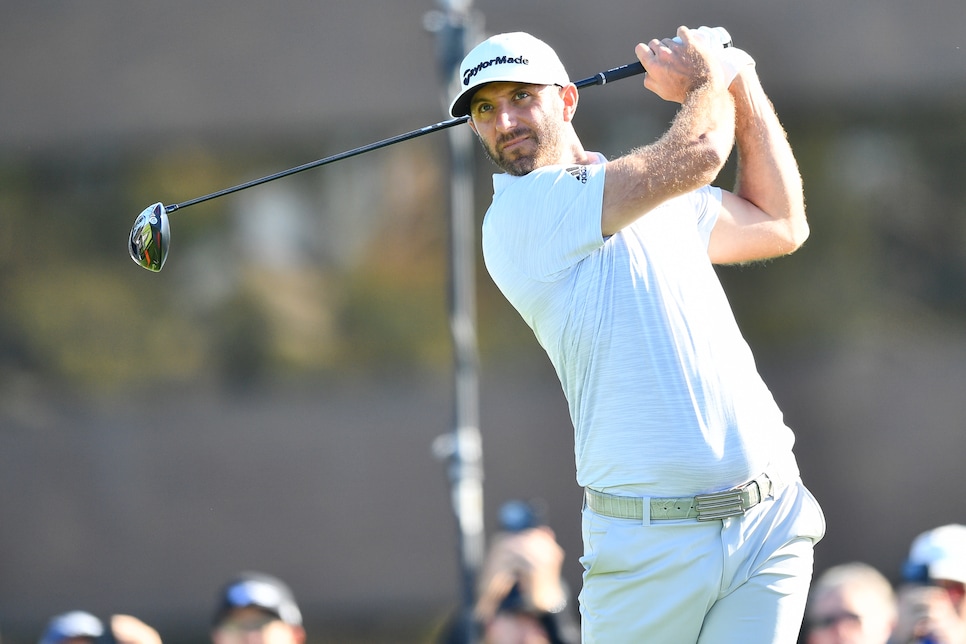 "Over the past several months, there has been a great deal of speculation about an alternative tour; much of which seems to have included me and my future in professional golf. I feel it is now time to put such speculation to rest. I am fully-committed to the PGA Tour. I am grateful for the opportunity to play on the best tour in the world and for all it has provided me and my family. While there will always be areas where our tour can improve and evolve, I am thankful for our leadership and the many sponsors who make the PGA Tour golf's premier tour." (Feb. 20, 2022)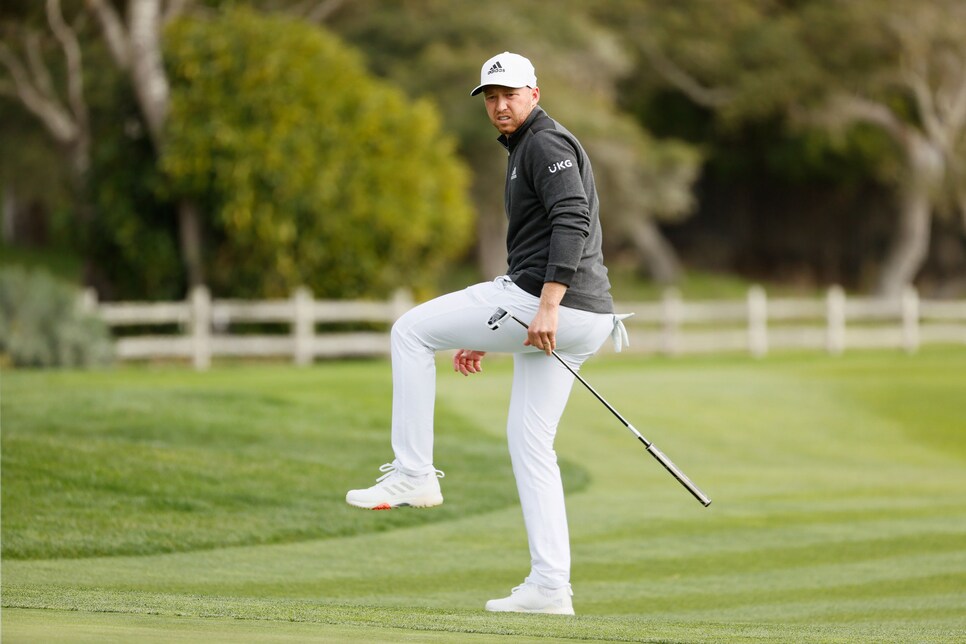 "Yeah, I've always been behind the [PGA] Tour. I think Commissioner Monahan is the right guy for the job. I think he's done an amazing job through COVID, something that people didn't give him enough credit for what he was able to do in such challenging times. There's no one I would trust more to guide the tour through all of these difficult times, and I think he's done a great job.
"I like where the tour is headed. I like the new initiatives that have been brought out, and honestly, I don't know much about the whole Phil/Saudi thing. I try not to pay attention it. I just think it's kind of like noise." (Feb. 23, 2022)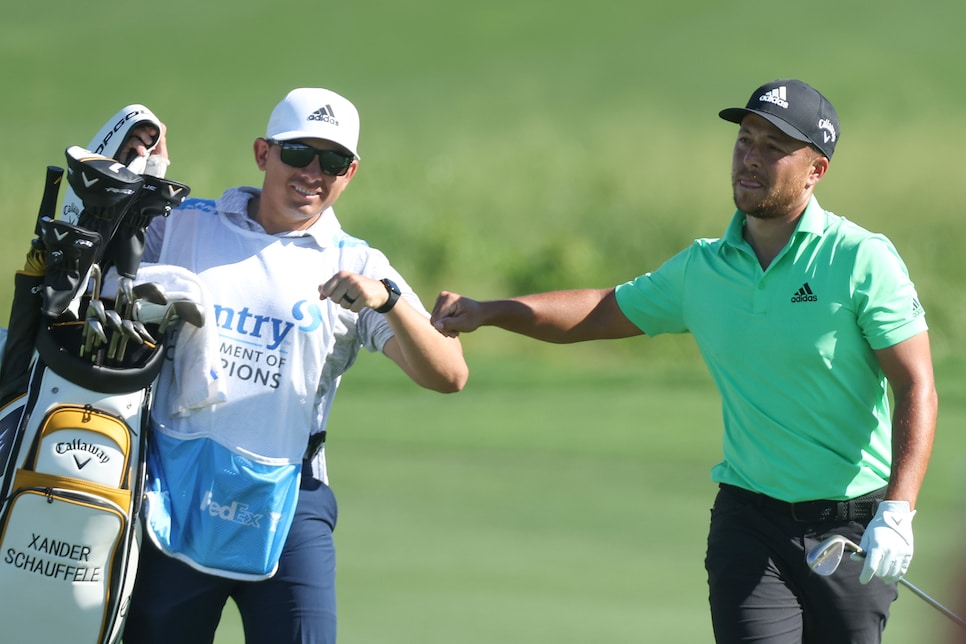 "At no point have I taken any action or made statements to suggest that I would entertain the SGL as an alternative to the PGA Tour. Thus it seemed unnecessary to make a statement until now. My team had been instructed to do due diligence on this matter, thus we have met and discussed with representatives of the SGL/LIV, only to come to the conclusion that the SGL isn't close to a finished product or business model.
"Recent articles containing speculative statements as to where my loyalties fall now indeed require a response. My allegiance to the PGA Tour, my belief in positive changes at the verge of being implemented at the PGA Tour, in particular when it comes to shared intellectual property rights, size of purses and overall transparency, never wavered." (Feb. 23, 2022)