Tour Tales
How Sam Burns used his parents' love of football (yes, football) to get really good at golf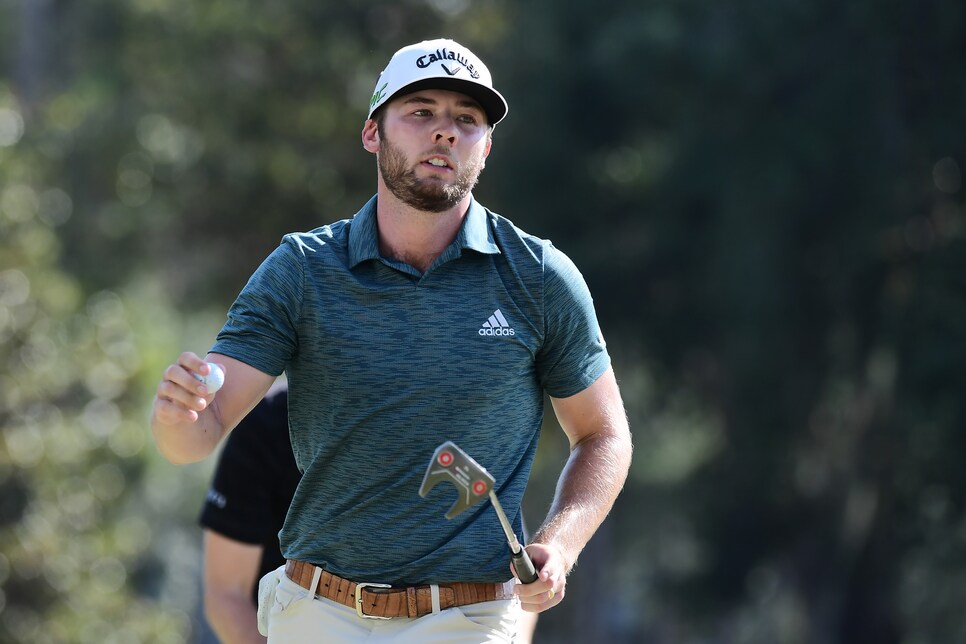 In addition to being a fantastic putter, Sam Burns is also one heckuva negotiator. Turns out, those two skills are linked for the newest PGA Tour winner.
Following Burns' maiden victory at the Valspar Championship on Sunday, he confirmed a story about how he used his parents' love of football to become a better golfer. Yes, football.
As a middle schooler, Burns played both sports, but he got a little pushback from his parents when he said he wanted to concentrate on golf. So what did he do? He bargained for a backyard putting green. What a savvy young man. Here's how Burns tells it:
"Yeah, 8th grade year I was just going to play golf only. And we were always a football family and my dad played college football and my brother played college football at Louisiana Tech, both of them. And I was like, you know what, I'm kind of done with football, I would rather just focus on golf. And she was just devastated because that was all she ever knew was going Friday night watching football.
And I said, 'Well, mom, how about if I played one more year, we can have a little putting green in the backyard, that way I can still practice after football practice.' She goes, 'Okay.'
And so my dad got home from work that day and my mom told him the story and he was like, Well, you agreed to that? She was like, Yeah, you know, it sounded like a good deal. And he was like, Unbelievable, I can't believe you did that. But, you know, they agreed to it. So that was good negotiating on my part."
Yes it was, Sam. Yes it was.
In his young career, Burns has proven to be one of the better putters on tour, finishing in the top 30 in strokes gained putting in each of the past two seasons. He's currently No. 22 in the stat this season.
And shortly after he tapped in the winning putt at Innisbrook on Sunday evening, mom and dad were there to congratulate him as their son collected a first-place check for more than $1.2 million. Whatever it cost, that putting green has paid for itself many, many times over.