The Grind
Sam Burns' crazy trophy collection, Rory McIlroy's world-ranking oddity, and a (possibly) huge Tiger Woods Masters clue
Welcome to another edition of The Grind where we start by addressing the elephant in the room. Or, rather, the Tiger. Possibly in the room. With two weeks before Masters week, the sleuths of Golf Twitter appear to have uncovered quite a clue regarding the five-time major champ's plans for the year's first major. While Phil Mickelson has been listed as a "Past champion NOT playing" by Augusta National, Tiger has NOT been listed the same way: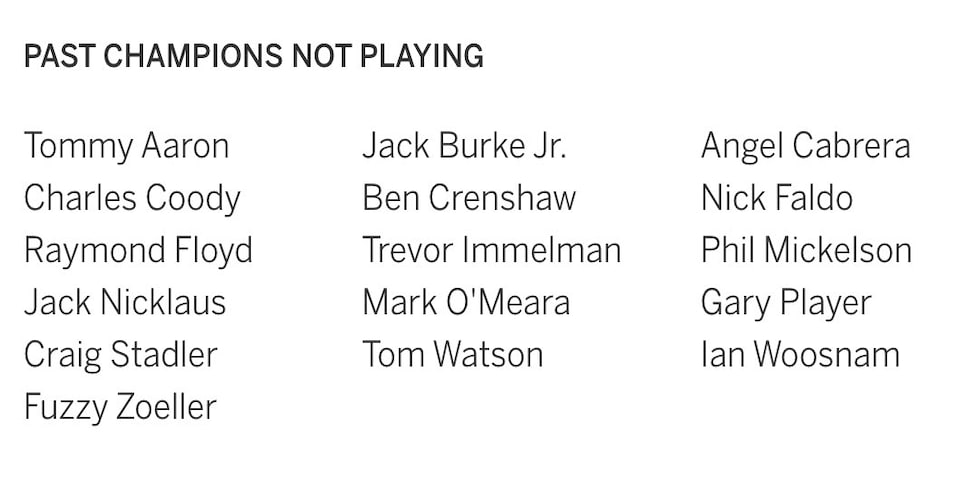 Of course, this probably just means he hasn't notified the club if he's playing or not, but let us have this extra little bit of hope that he's coming back. Soon. Regardless, there's plenty else to talk about. Let's get to it.
Sam Burns: Well, I was a week late and a few dollars short apparently. After betting Burns at the Players, where he began the final round one shot out of the lead, the 25-year-old came from three shots back at the Valspar Championship to successfully defend his title for his third career PGA Tour title thanks to this buzzer-beater walk-off putt from 33 feet:
With the win, Burns moved into the top 10 of the Official World Golf Ranking for the first time.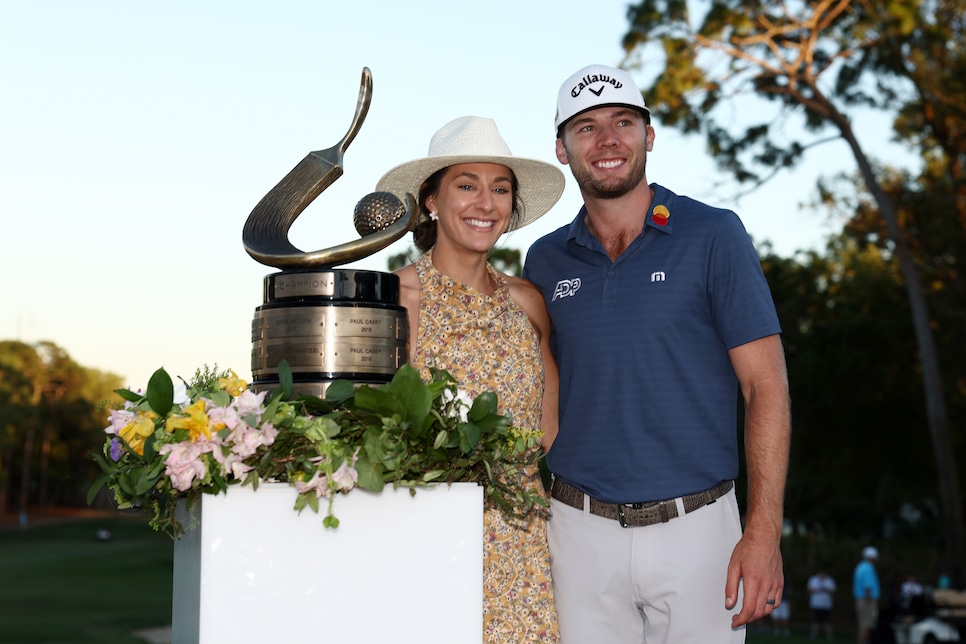 And he's one of only four golfers (Hideki Matsuyama, Cameron Smith, and Patrick Cantlay being the other three) to win three times on the PGA Tour in the past year. But none of them quite have this collection of trophies: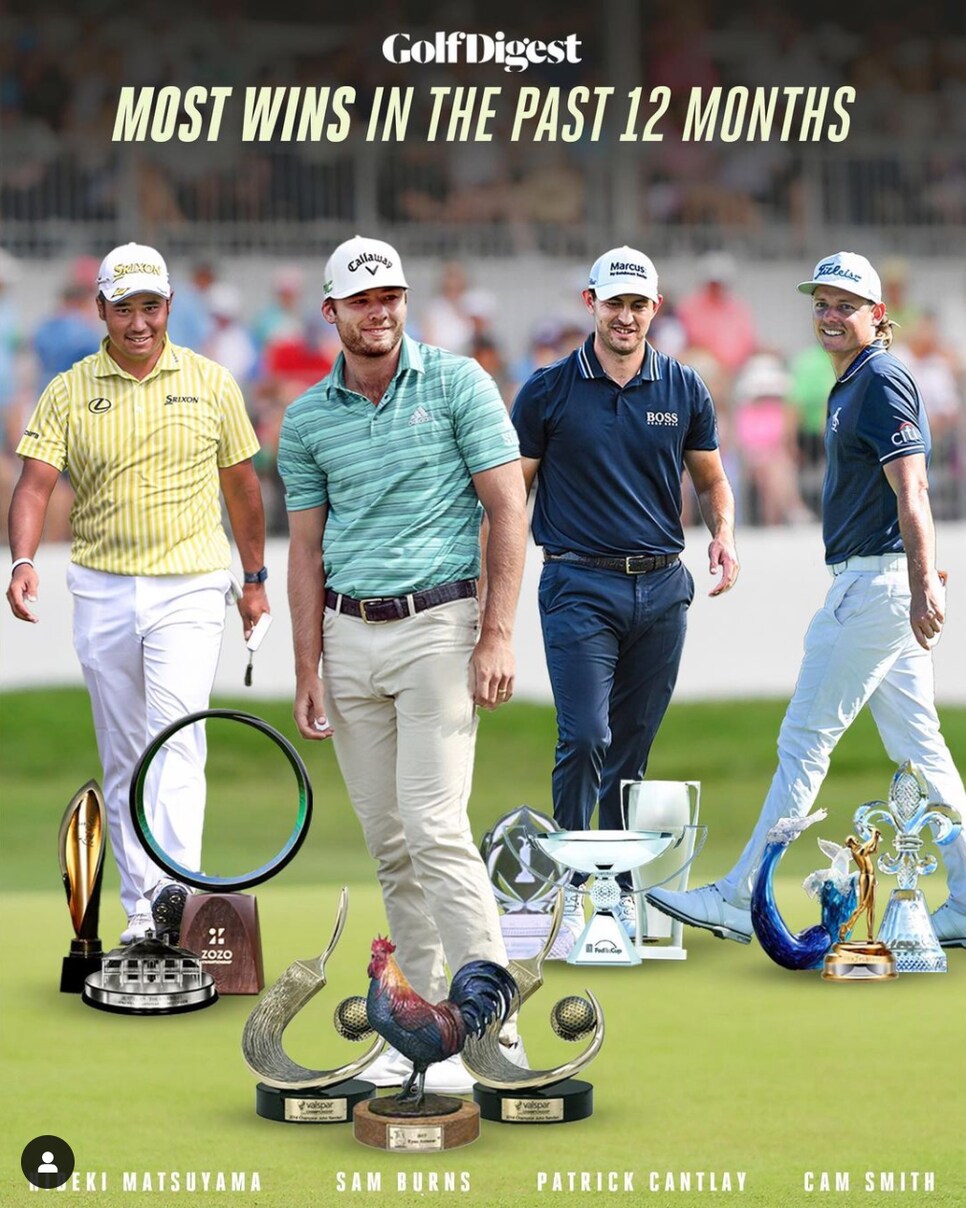 If you didn't know who Burns was and you came to his house and saw those bad boys, you'd have no idea what he does for a living.
Davis Riley: First of all, this dude overcame an early triple bogey on Sunday and still almost won his first PGA Tour title. Second, he's got this perfect, effortless golf swing:
Third, he's only 25. And, finally, fourth (and this is the big one), because of his runner-up at Innisbrook, he now has his own Wikipedia page. Dreams do come true, Davis! (Googles "Davis Riley" and sees no Wikipedia page still). Whoops, never mind. Well, keep working hard, Davis. You'll get there.
Justin Thomas: There's no sport where it's more important to remind yourself that winning isn't everything than golf. You can play great and still not beat all 153 (or whatever) of your opponents on any given week. And that can keep happening over and over again. Such is the case for Justin Thomas, who disappointingly missed out on a playoff by one shot, but still finished in the top 10 for an eighth time in 12 starts. Just look at these numbers:
Keep that up, and he could easily go on another winning streak soon.
Veteran caddies: That being said, it's pretty crazy Thomas hasn't been able to convert any of those recent opportunities into victories. Especially with legendary caddie Jim "Bones" MacKay on the bag. Hmm. It's almost as if having a veteran caddie is a bit overrated. In no way am I blaming Bones here. I'm just pointing out that he'd be getting a ton of credit if JT was winning these events and that Bones' presence probably makes far less of an impact than people want to admit. Like I've been saying for the past couple months since Akshay Bhatia won on the Korn Ferry Tour with his golf-novice girlfriend on the bag, #TheJigIsUp.
"Old" players: With Burns bumping Dustin Johnson from the top 10 of the OWGR for the first time in seven years, there's now a different oldest member of this elite club: Rory McIlroy.
That's right, as in 32-year-old Rory McIlroy. This dude is now the old head of the top 10: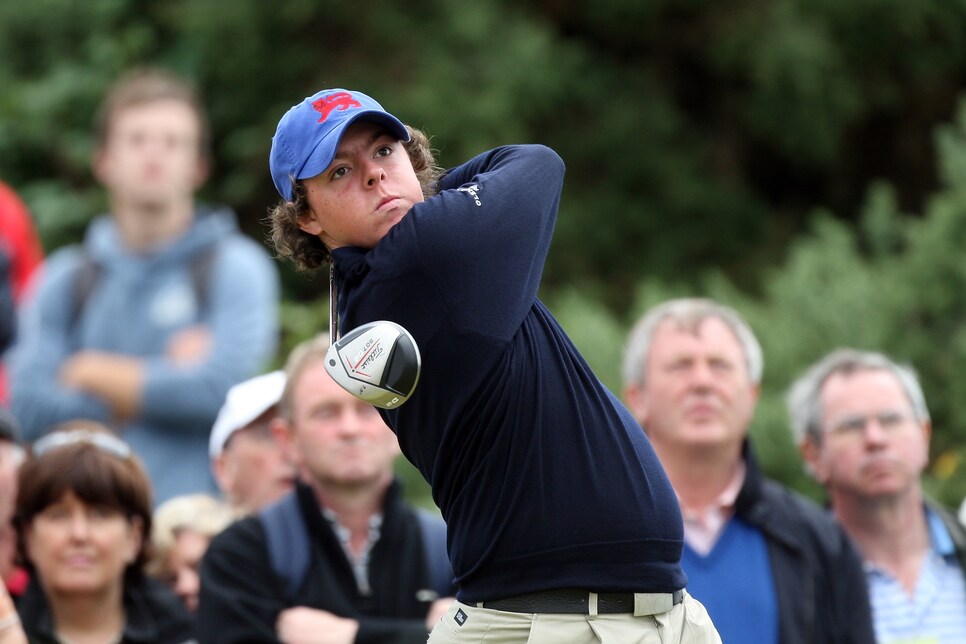 As if turning 40 last week didn't make me feel old enough.
Unplanned uniforms: To be clear, this was not a redo of that time adidas had all its top players wear the same thing at the 2013 Masters. It was by chance that DJ and Collin Morikawa wound up as twinsies while paired together for the third round in Tampa. And Morikawa documented the fashion faux pas on Instagram: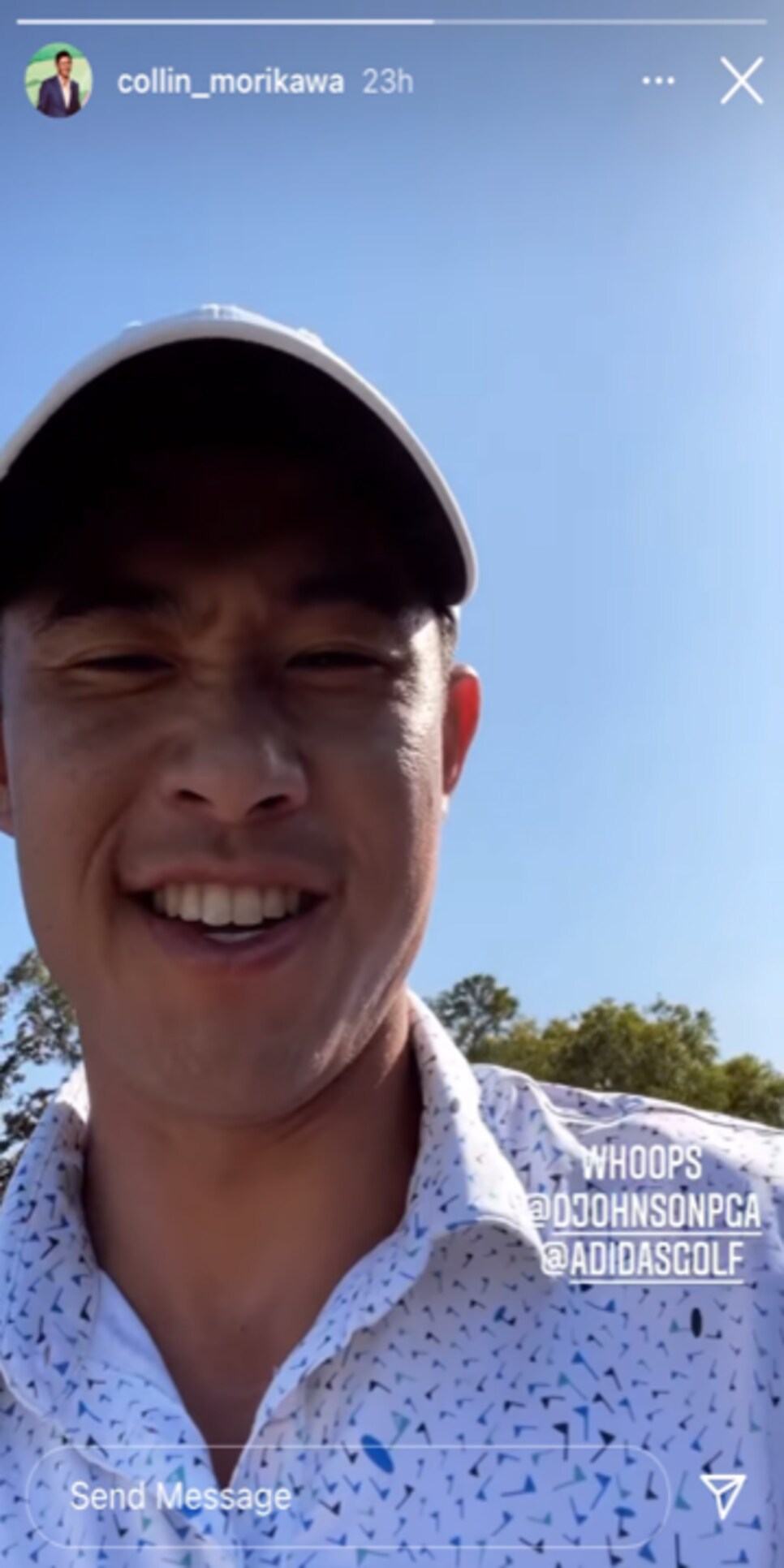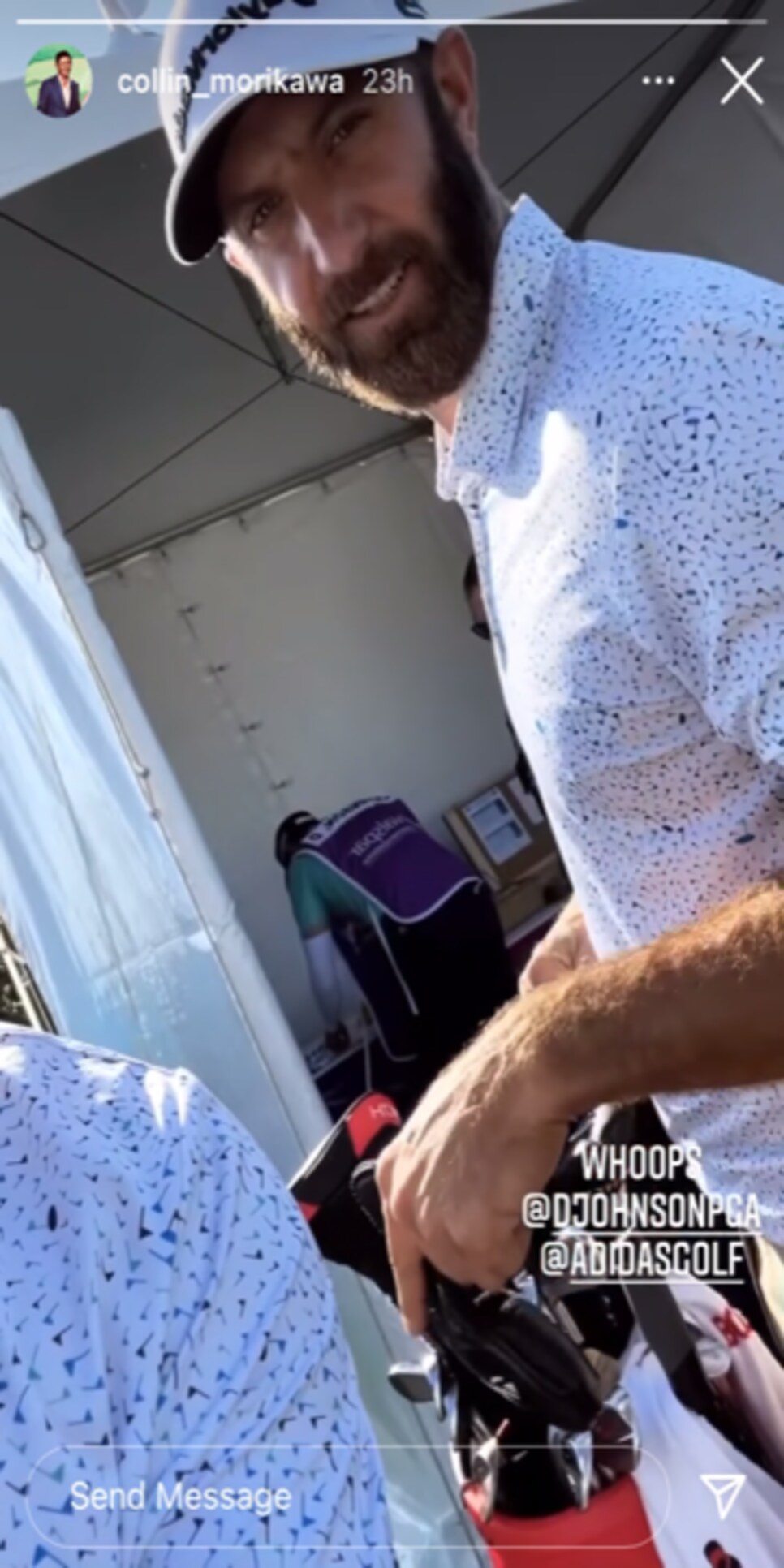 Hey, as I found out when I went through the scripting process with adidas three years ago, it happens when these guys are given a box of gear. At least it was a pretty snazzy shirt.
The PGA Tour heads to Texas for the WGC-Dell Technologies Match Play, AKA that one where, well, they play Match Play. One of the most fun weeks of the year begins on Wednesday so make sure you get those brackets filled out right away! Oh, right. You can't really fill out brackets until the Sweet 16 because of the pod system. Well, it's probably for the best anyway because this thing is more of a crapshoot than the NCAA tourney. And this year is the first time I haven't done an NCAA bracket in probably 30 years (Partly in protest of Wake Forest not getting into the Big Dance)—and I haven't missed it one bit. (OK, so being able to gamble a little on any game you want at any time helps.)
Random tournament fact: In 2002, No. 62 Kevin Sutherland defeated No. 45 Scott McCarron in the championship match. Take that, St. Peter's! Talk about a pair of Cinderella stories. And in case you're curious, this year's 62 and 45 are Keith Mitchell and Cameron Tringale, by the way. Hmm. I mean, crazier things have happened. . .
RANDOM PROP BETS OF THE WEEK
—Thomas Pieters will make it to the Final Four: 10-to-1 odds
—St. Peter's will make it to the Final Four: 100-to-1 odds
—NBC would like to avoid a Mitchell-Tringale final: LOCK
Joel Dahmen, man of the people:
Dude was out there crushing White Claws while rooting on his buddy, Sam Burns. Get yourself a friend like Joel Dahmen.
PHOTO OF THE WEEK (NOT INVOLVING A TOUR PRO DRINKING)
You know, for the kids. Augusta National looks ready for full galleries to return for the first time since 2019:
HELLO, FRIENDS! Can't wait.
VIRAL VIDEO OF THE WEEK/THIS WEEK IN CELEBRITY GOLFERS
I will always have a soft spot for Kenyan Drake because he helped lead me to a fantasy football title a couple years back, but this wasn't his finest athletic moment:
He might be even more dangerous to follow on the course than Zach Johnson.
THIS WEEK IN PUBLIC DISPLAYS OF AFFECTION
More kid-friendly content! Adam Hadwin's daughter watching her dad play golf is adorable:
Awww. That's almost as cute as Sam Burns jumping into Joel Dahmen's arms:
OK, so the little girl screaming at the TV is slightly cuter.
"My passion for the game of golf and growing the game of golf is my priority. … This is all about the game of golf and growing the game of golf. I'm not even going to go down that path of trying to get into a political discussion about it. I'm focused on growing the game of golf the best way I possibly can. End of story." —Greg Norman to Gary Williams on the Five Clubs podcast. Congrats to Greg on breaking his previous record for most times saying some form of "Grow the game" in a single sitting.
Phil Mickelson won't play in the Masters for the first time since 1994, which is before I even started watching the Masters. Wild. And, a bit sad. . . . Speaking of Phil (and Tiger), check out our latest episode of Local Knowledge on the two linked legends:
Special shout-outs to Bob Harig (Go pre-order his book!) and Jaime Diaz for offering their voices. Admittedly, I'll do any podcast topic that allows me to talk to Jaime—even if he is lost when it comes to the Shaq-Kobe debate. . . . And finally, happy birthday to my oldest daughter, Julia (and to "Tigy"):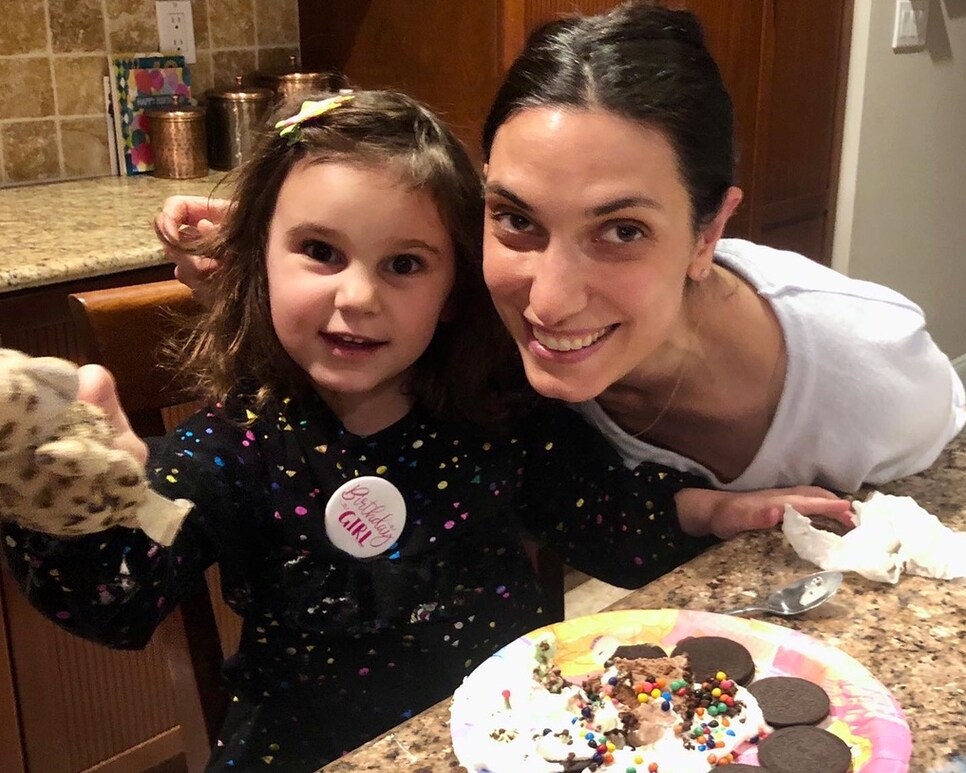 Can't believe she's four already. And another special shout-out to grandma (not pictured) for the amazing ice cream cake made with those Carvel crunchies—an essential to every good ice cream cake.
RANDOM QUESTIONS TO PONDER
What When will Phil do play next?
Will Wake Forest ever make March Madness again?
Has anyone ever served ice cream cake at the Champions Dinner?