The Masters
Phil Mickelson will not play in the 2022 Masters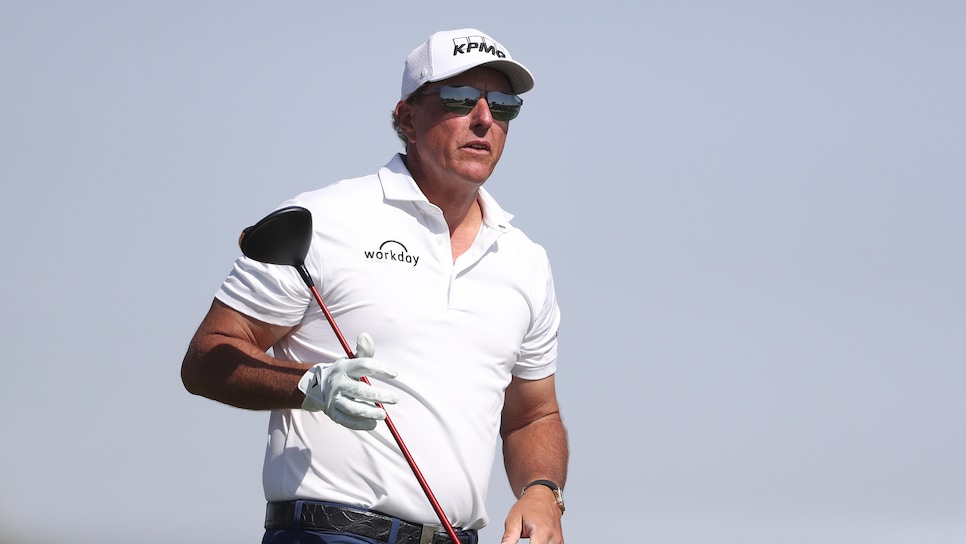 Phil Mickelson's sabbatical will keep him out of the 2022 Masters Tournament.
On Monday fans noticed that Mickelson's name was no longer listed in this year's field on the tournament website. Instead Mickelson is listed under "Past Champions Not Playing." As this development spread on social media, a source confirmed to Golf Digest that Mickelson will indeed not be in the competition.
Mickelson, 51, is a three-time Masters champion and the reigning PGA champ. However, following the Fire Pit Collective's February publication of an interview conducted last November—in which Mickelson stated he was using a Saudi-backed golf circuit as leverage against the PGA Tour and claimed he had paid lawyers to draw up the league's operating charter—Mickelson announced he would be taking a leave from the sport.
"The past 10 years I have felt the pressure and stress slowly affecting me at a deeper level," Mickelson said in a Feb. 22 statement, acknowledging his "reckless" comments. "I know I have not been my best and desperately need some time away to prioritize the ones I love most and work on being the man I want to be."
That hiatus included skipping the Players Championship, the tour's flagship event, two weeks ago. He has not played since the Saudi International in early February.

Mickelson has made 29 career starts at the Masters. This will mark his first absence from the tournament since 1994.

The 2022 Masters begins April 7. Hideki Matsuyama is the defending champ.