Stats
The only thing more impressive than Sam Burns making nine putts in a row is how close they all were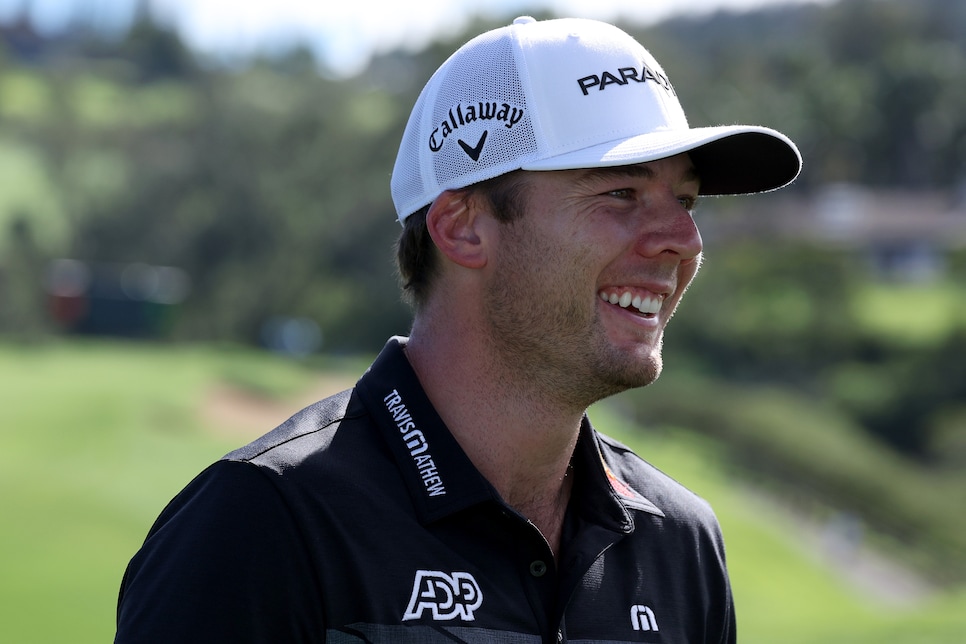 Sam Burns has developed a reputation as one of the best putters on the PGA Tour during his young career—and for good reason. The 26-year-old has finished in the top 10 in strokes gained putting in each of the past seasons, a big reason why he's piled up four wins in that span. So seeing him get hot on the greens is nothing new, but what happened on Thursday was still pretty darn impressive.
Burns began the American Express with nine consecutive one-putts. Or, more simply, he made the first nine putts he looked at on PGA West's Stadium Course. NINE in a row! That's quite a heater, but a closer look reveals the putter wasn't the only club in his bag that was sizzling.
Check out this graphic from the tour, which shows the length of these nine putts:
That's right, all nine attempts came from under 10 feet. And, no, it's not like he was in scramble mode saving pars. Seven of those nine putts resulted in birdies. So Sam was hitting it tight during that entire stretch. The streak finally ended when he missed a 15-footer for birdie on No. 10.
Overall, Burns gained nearly 2.5 strokes putting during the first round, placing him second in the field. Again, it's not surprising to see him doing well in that category, but if he keeps gaining nearly the same (+2.281) on his approach shots, win No. 5 is well within reach this week.