Podcasts
Sam Bennett reveals staggering weight loss from U.S. Am week and delivers a message to the haters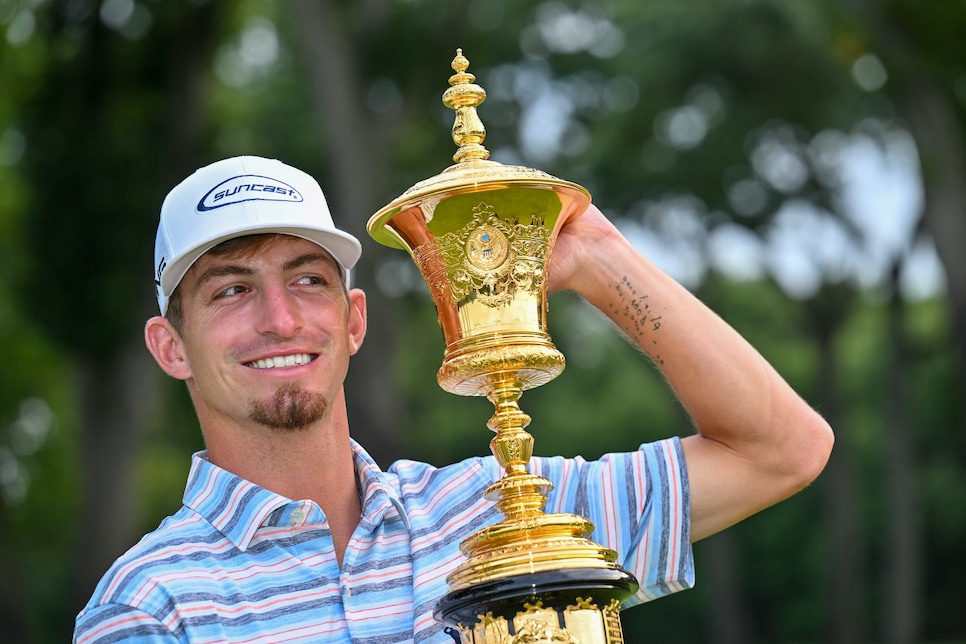 Sam Bennett became the talk of Golf Twitter this past weekend at the U.S. Amateur, where he defeated Georgia Southern's Ben Carr 1 up in the final match at Ridgewood Country Club. Unfortunately, the discussion had little to do with his impressive play and much more to do with his deliberate pre-shot routine.
Less than 48 hours after getting his hands on the Havemeyer Trophy, Bennett joined us as our guest on this week's episode of The Loop podcast. During our chat, he recapped his victory, discussed his plans for the future, and responded to his slow-play critics.
"I just want to tell those people, I already have anxiety," said Bennett, who drew plenty of ire on social media for his excessive re-gripping of the club. "It's pretty bad. Having anxiety and then getting over a golf ball with all these thoughts in your head, put me in that moment at the U.S. Am with the whole golf world watching, I mean, what can you expect?
"It's always been like that," Bennett added. "I don't pull the trigger until I'm ready. It's not a certain amount of looks, it's just when I'm ready."
Bennett went on to explain that the magnitude of the moment certainly didn't help, making his re-gripping and extra time over the shot a little more severe than normal.
We didn't talk about all bad topics with Bennett. The soon-to-be fifth-year senior at Texas A&M also dished on his celebration, his goals for his final season as an Aggie and the staggering amount of weight he lost during his U.S. Am victory. Plus, we discuss how to attack this week's Tour Championship at East Lake from a betting perspective. Please, have a listen to the full episode below: