Milwaukee's Finest
Justin Thomas and Daniel Berger chug beers on the first tee; Team USA is feeling the buzz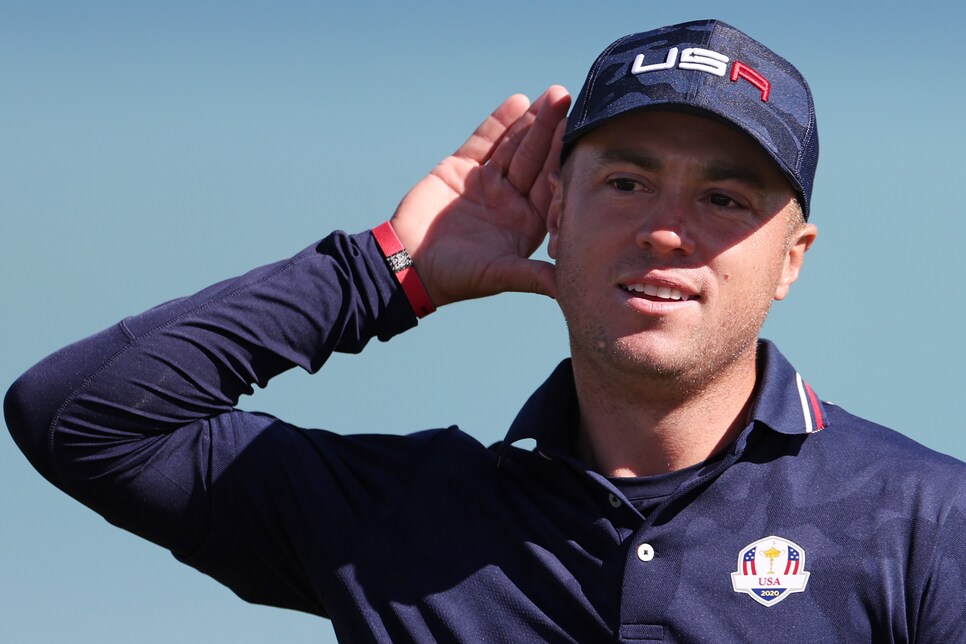 HAVEN, Wis. — The score is 9-3, the U.S. needs 5 1/2 points out of the remaining 16 to win the Ryder Cup, and barring some kind of Saturday afternoon European miracle, all drama has been drained from the event.
Also drained: beers. If you're Americans Justin Thomas and Daniel Berger, and you're sitting for the afternoon session—Thomas won a point in the morning, while Berger lost with Koepka to the Rahm/Garcia powerhouse team—well ... why not pop a cold one?
According to observers, Thomas and Berger came out to the first tee to throw beers to the crowd ahead of the afternoon tee times. Two beers were thrown back, and the people demanded a chug. As you see, the Americans did not refuse:
That's pretty much the perfect summary of where we stand just past noon on Saturday—there's a lot of golf to be played, but the outcome is a nearly foregone conclusion, and in some ways the party is already on. The rest of the team will have to wait until Sunday, but JT and Berger just got a nice head start.
MORE RYDER CUP PREVIEW STORIES FROM GOLF DIGEST