Ryder Cup
Watch the United States Ryder Cup team arrive to Whistling Straits ... with a notable exception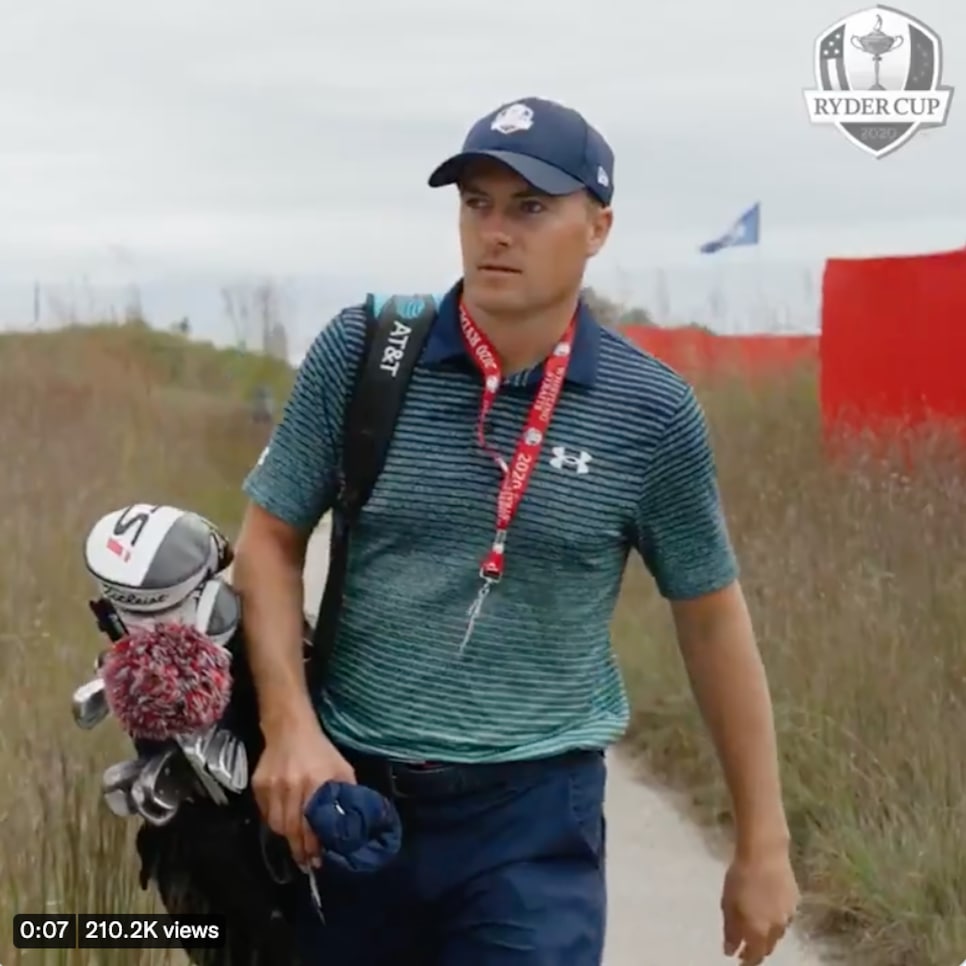 A series of clips showed members of the United States Ryder Cup team arriving at Whistling Straits on Sunday and Monday. The squad is on site in Haven, Wis., for a practice session, and the vignettes—which harken the slow-mo strides seen in "Reservoir Dogs"—are intended to be hype videos for the upcoming match against Europe.
Yet the main takeaway from the videos is not who is there, but who is not.
That would be one Brooks Koepka, who withdrew from the Tour Championship after injuring his wrist mid-event. Granted, this could be a misdirection by the Americans, and for what it's worth a couple other Team USA members aren't front-and-center … but given Koepka's past health woes, that the four-time major champion is not seen is, well, something.
The 2021 U.S. team is loaded on paper with nine of the top 11 players in the World Ranking. However, that sentiment has been said before about the Americans, who have won just two Ryder Cups this century. In hopes of turning that tide, captain Steve Stricker scheduled this week's reconnaissance of Whistling Straits.
"From what I understand, all the players and all the caddies will be here. I don't know if that's ever happened in any other previous Ryder Cup where we've been all able to assemble at the venue before it actually takes place," Stricker said at last Wednesday's press conference. "My message from day one has been to try to out-prepare the other team, the European Team, and for me, it's been that way throughout my career is just trying to prepare the best as I can when I go into events.
"So my message is I'll prepare these guys. Let's get in as much practice as we can here. Maybe take a little bit of the stress of Ryder Cup week off our plates by getting our work done now earlier than Ryder Cup week and get some rest that week. But let's help prepare them, so all the guys are coming. I'm excited to see them all. We'll go out, have a good time, get to learn the course a little bit. Work on some pairings during that time and from what I understand, they are all looking forward to it."
The 2021 Ryder Cup begins Sept. 24.