Ryder Cup
Ryder Cup 2021: The move that might be Team USA's secret weapon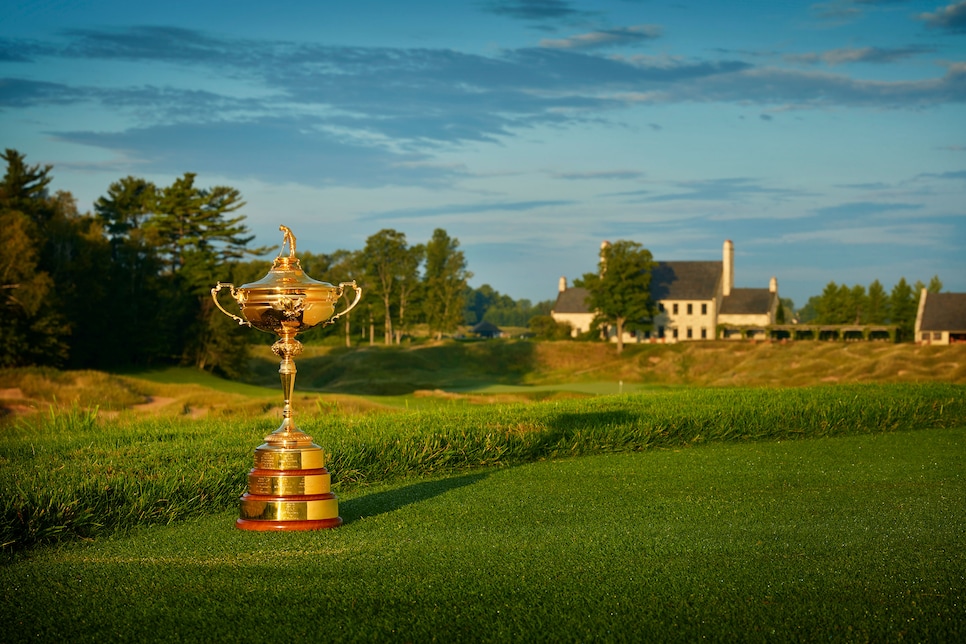 Gary Kellner/Getty Images
The Ryder Cup is billed as a rivalry, but the Europeans have not so much been rivals in the last 20 years to the Americans as they are overlords. The United States has won just twice since 1999 and heads into Whistling Straits as losers of four of the last five matches. While there's no silver bullet to explain these shortcomings, one of the many theories on the Yankees' performance is a lack of preparation. A notion that Steve Stricker is taking to heart.
Stricker, who helms this year's U.S. club, said during Wednesday's announcement of his captain's picks that the entire American team will meet for practice rounds at Whistling Straits prior to Ryder Cup week, something Stricker believes will be a first for the red, white and blue.
"From what I understand, all the players and all the caddies will be here. I don't know if that's ever happened in any other previous Ryder Cup where we've been all able to assemble at the venue before it actually takes place," Stricker said.
Although most of the team has played the course, part of that strategy is to familiarize the team with the venue. The trip also gives Stricker the chance to experiment with pairings for the foursome and four-ball formats.
"That's what we'll try to do and during our practice sessions here, we'll put guys together and then rely on them to tell us how comfortable they are in those situations," Stricker says. "For me communication has always been a big part of these teams and hearing from them and then talking to your assistants and making sure everybody's comfortable, and no curveballs. I don't want to throw any curveballs at these guys. I want them to know exactly where we're coming from and what we expect out of them going forward."
However, part of that prepration is mental, too. Stricker mentioned his hope for the rendezvous is to subtract some of the pressures inherent to Ryder Cup week by getting in their reps early.
"My message from Day 1 has been to try to out-prepare the other team, the European Team, and for me, it's been that way throughout my career. Just trying to prepare the best as I can when I go into events," Stricker said. "So my message is to let's … I'll prepare these guys. Let's get in as much practice as we can here. Maybe take a little bit of the stress of Ryder Cup week off our plates by getting our work done now earlier than Ryder Cup week and get some rest that week.
"But let's help prepare them, so all the guys are coming. I'm excited to see them all. We'll go out, have a good time, get to learn the course a little bit. Work on some pairings during that time and from what I understand, they are all looking forward to it."
The 2021 Ryder Cup begins Sept. 24.