Ryder Cup
Ryder Cup 2021: What happens if Brooks Koepka can't play at Whistling Straits?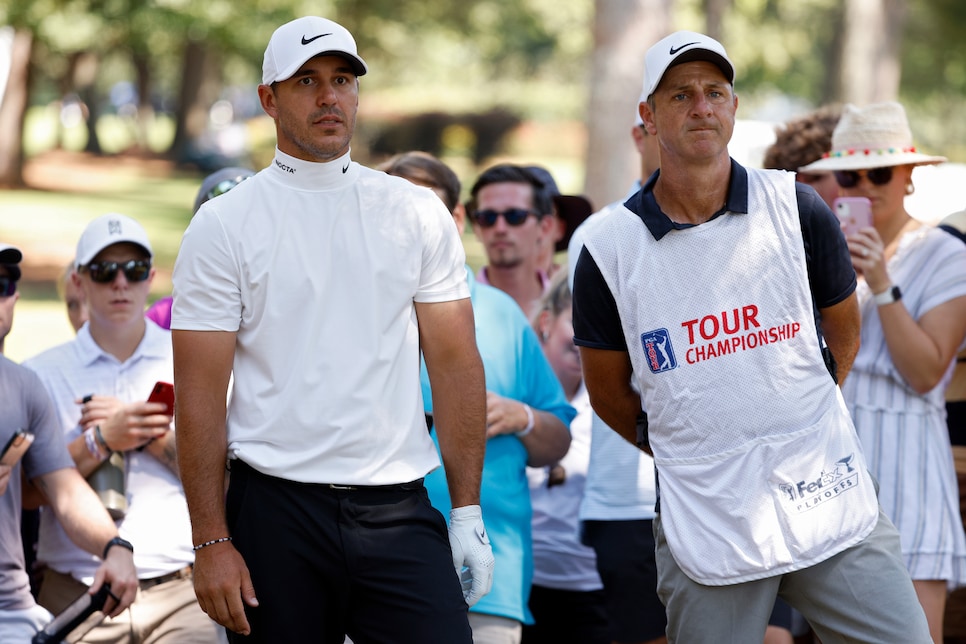 Steve Stricker's 12-man U.S. roster for the Ryder Cup is finally set. Now we just have to wait and see if all 12 will actually play at Whistling Straits in two weeks.
On Wednesday, the American captain made his six selections for the team from the obvious (Jordan Spieth and Xander Schauffele) to the not-as-obvious (Scottie Scheffler). But there's a chance that Stricker will have to pick another golfer given the uncertain playing status of one of his automatic qualifiers: Brooks Koepka.
Last Saturday during the third round of the Tour Championship, Koepka appeared to hurt his left wrist when he made impact with a root during a swing. He played two more holes before withdrawing, prompting Stricker to field a question on Wednesday about whether he has made a contigency plan regarding Koepka should the four-time major winner be unable to play at the end of the month.
"We're not there yet," Stricker said of Koepka. "We'll deal with that situation if it happens."
In other words, it sounds like there is no contigency plan. At least, not yet.
Of course, that's good news for American golf fans. Stricker's answer indicates he believes Koepka will be healthy enough to tee it up. And Koepka hasn't said anything indicating he'll need to be replaced. He told a PGA Tour official before leaving East Lake, "It's the same wrist I had issues with in '17 and '18. So I'm just making sure it's OK."
Playing through injury is something Koepka has done a lot of in the last year. In March, he dislocated his knee cap and suffered ligament damage on his right knee, eventually undergoing surgery on March 16. There was speculation that he would have to miss a significant portion of the season, but Koepka returned and played in the Masters three weeks later. He missed the cut at Augusta National and did not always look 100 percent healthy as he played on during the rest of the summer, but he did have a T-2 finish at the PGA Championship, a T-4 at the U.S. Open and a T-6 at the Open Championship.
If Koepka is unable to go, Stricker would make another pick. Although he didn't say who that 13th pick would be, he did admit he "lost sleep" leaving Patrick Reed and his career 7-3-2 record in the biennial event off the team.
The 2021 Ryder Cup will be contested Sept. 24-26, so Stricker still has a couple weeks to assess the situation. Koepka has compiled a 4-3-1 record in two career Ryder Cups. He missed the 2019 Presidents Cup due to a knee injury.