It Just Means More
Shane Lowry puts Ryder Cup victory over Open Championship, could still be the alcohol talking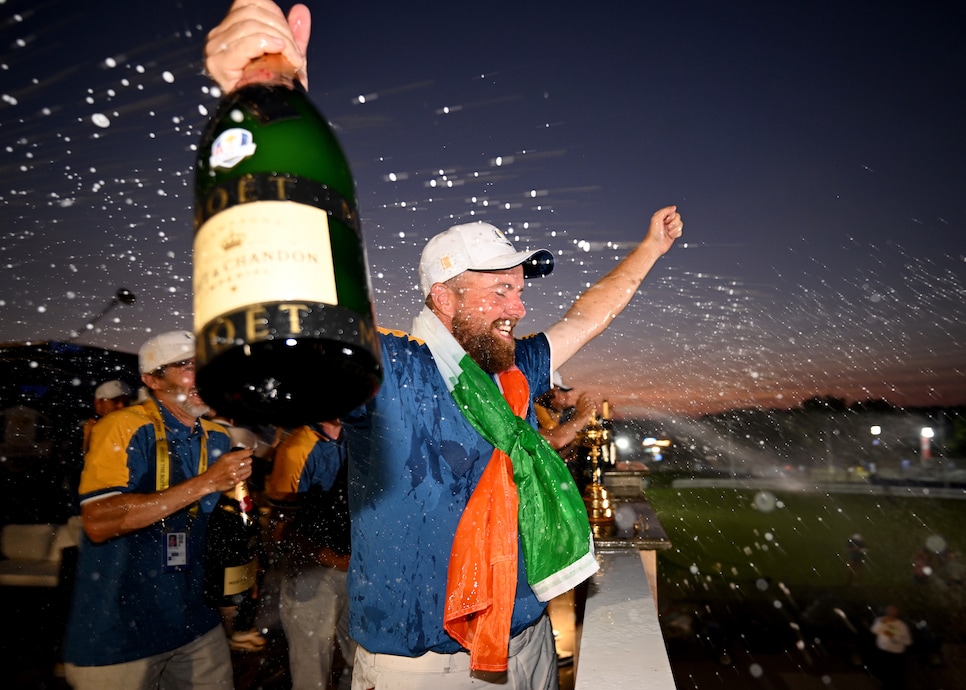 We know Shane Lowry and the rest of the victorious European Ryder Cup team have enjoyed themselves thoroughly when it comes to inebriation and partying after their big win in Italy. As the bar tabs are still being tallied, the victors have begun to talk to golf journalists about what this all means to them. This is both reckless and a great thing to have happen (at least for content).
Lowry, in particular, has been outspoken about the importance of this year's Ryder Cup in his career, especially with some critics doubting whether he deserved the captain's pick needed to make the team. The Irishman added 1½ points for the Euros and was a big part of the camaraderie and energy throughout the extended weekend.
But to hear Lowry put last week's triumph in context to the other great moment of his playing career—his victory at the 2019 Open Championship at Royal Portush—was a bit unexpected.
"Right now it feels better," Lowry told the Irish Mirror when comparing wins. "I've achieved some great things in golf, winning the Open in my home country being one of them, but this is something else.
"I'm going to put that replica Ryder Cup trophy we get right beside the Claret Jug in my trophy case and that's going to be a very proud moment for me. It's amazing."
Lowry's career has been up and down since his stunning major victory, recording just one additional DP World Tour win (albeit a nice one at the 2022 BMW PGA Championship). Still, his constant contending on the DP World Tour and the PGA Tour and verve were reasons Donald took him, and it looks like the captain knew what he was doing with Lowry.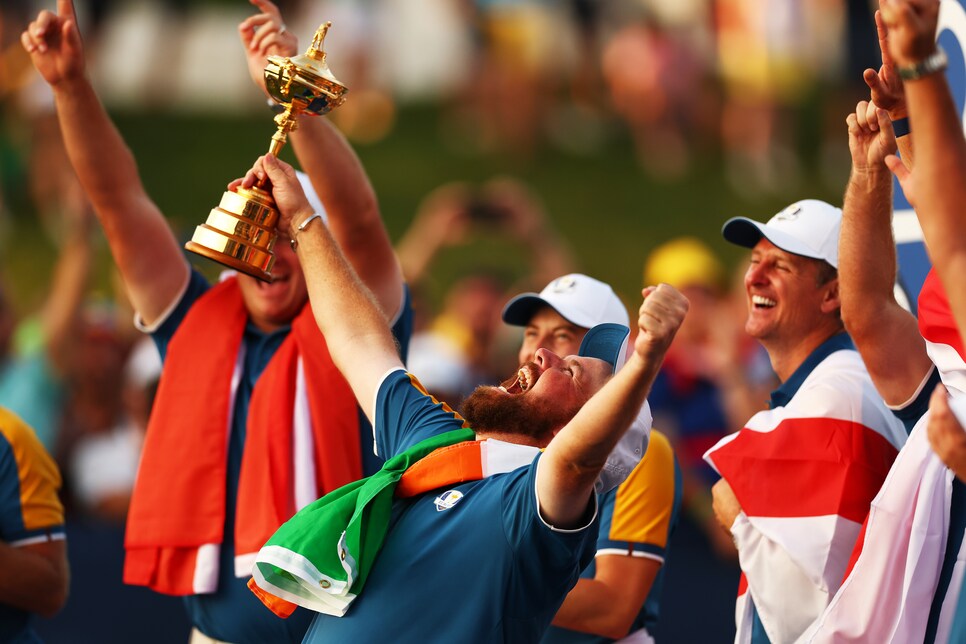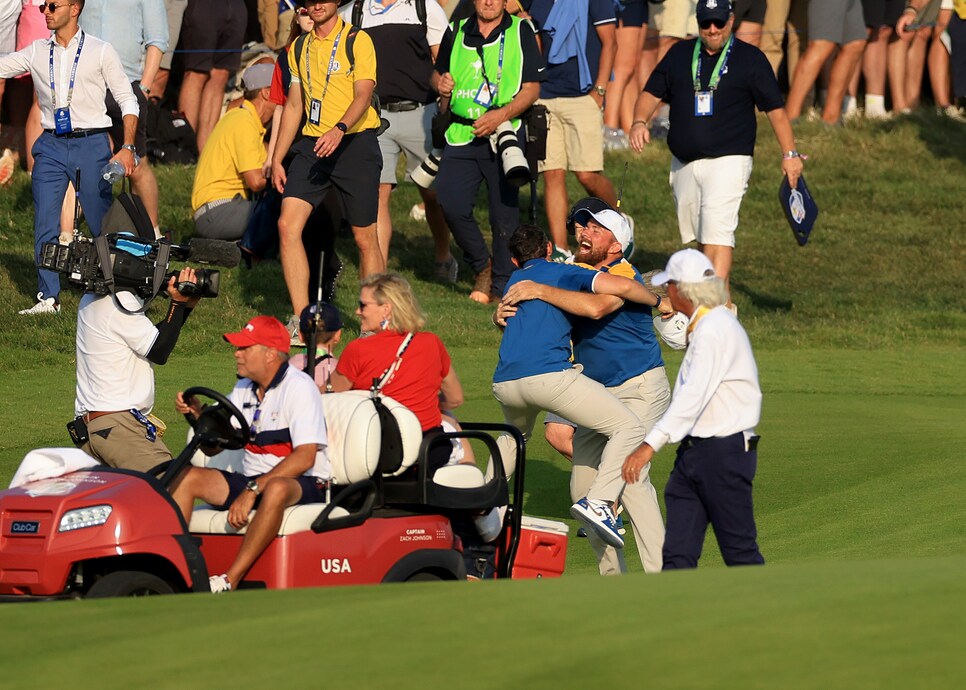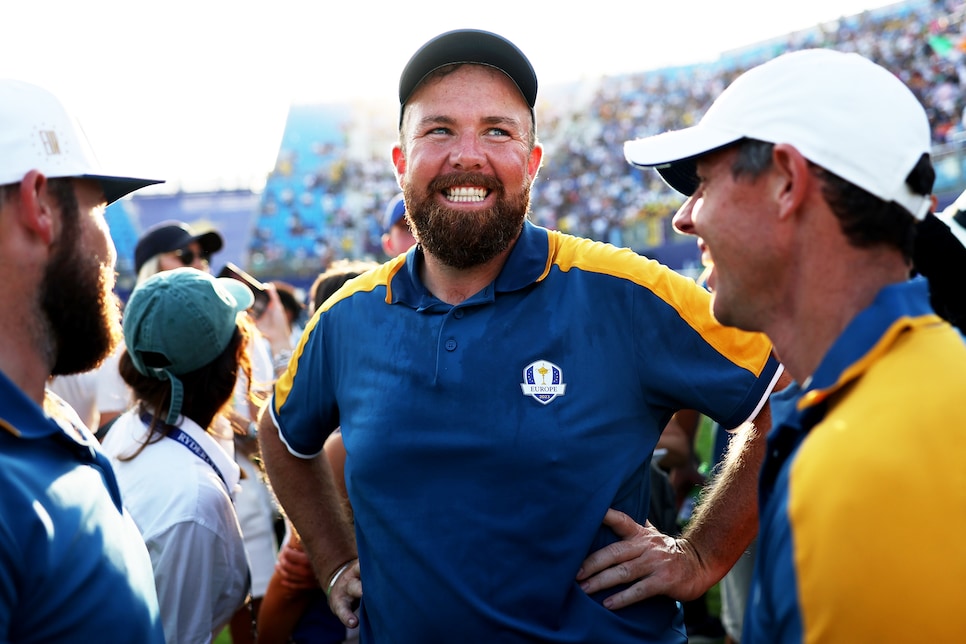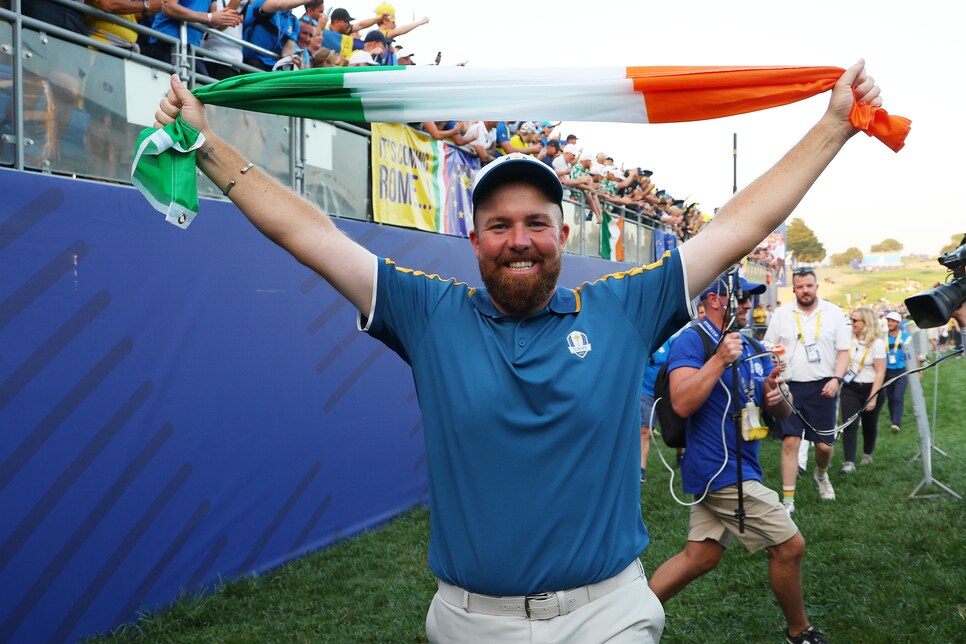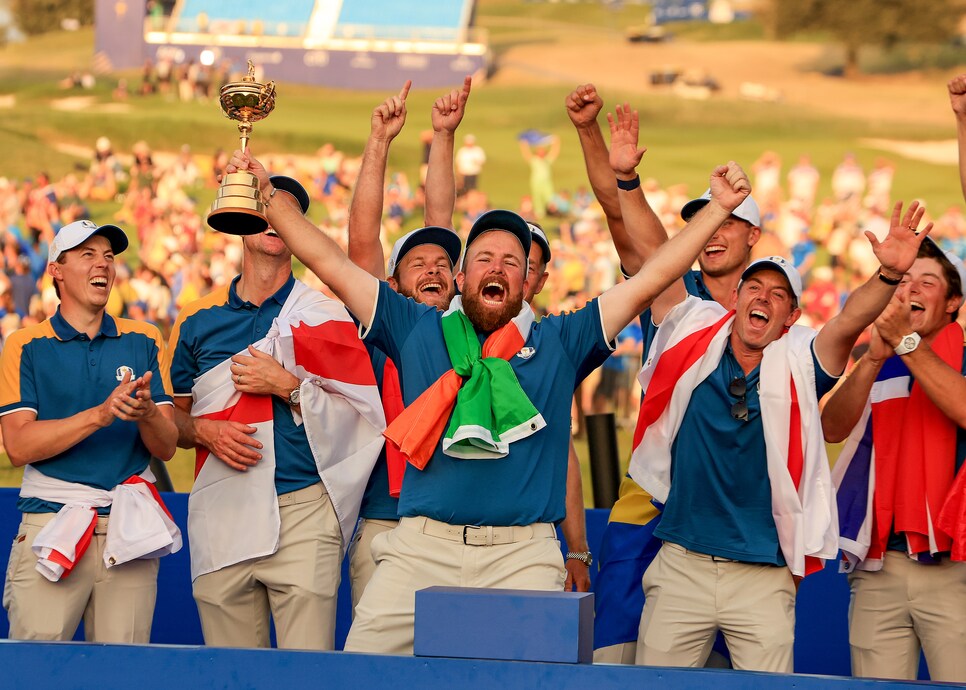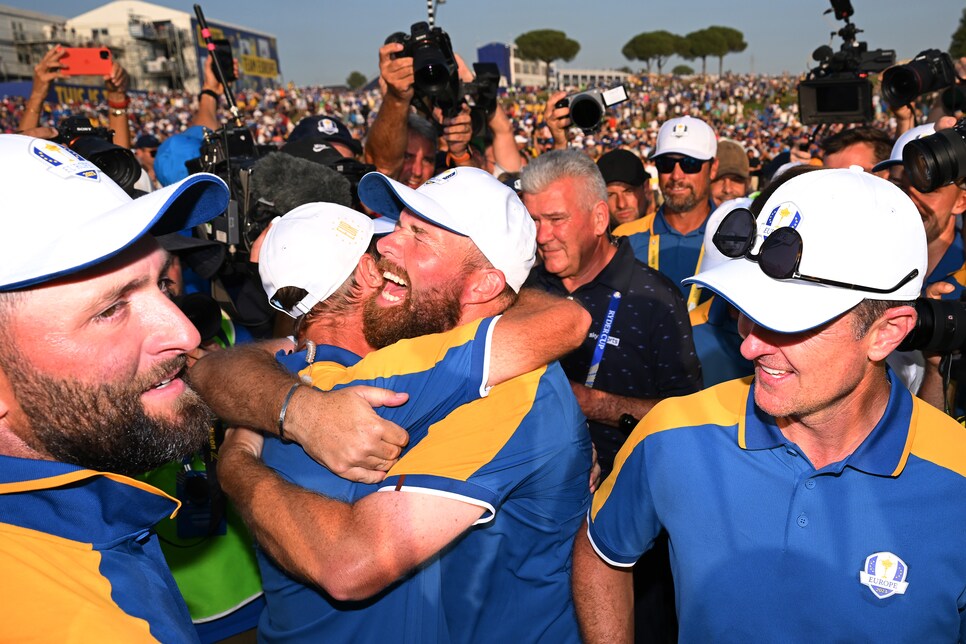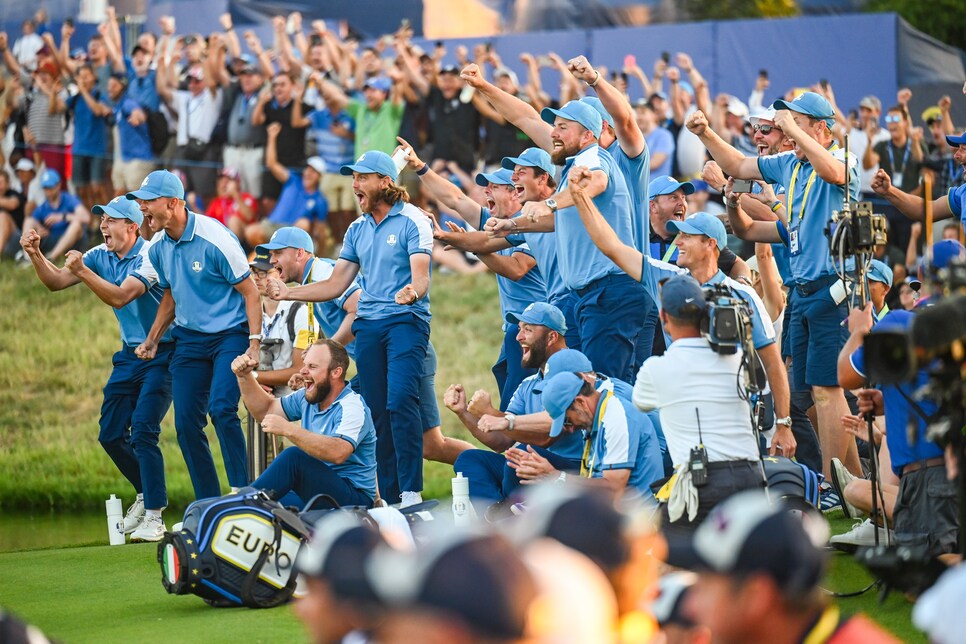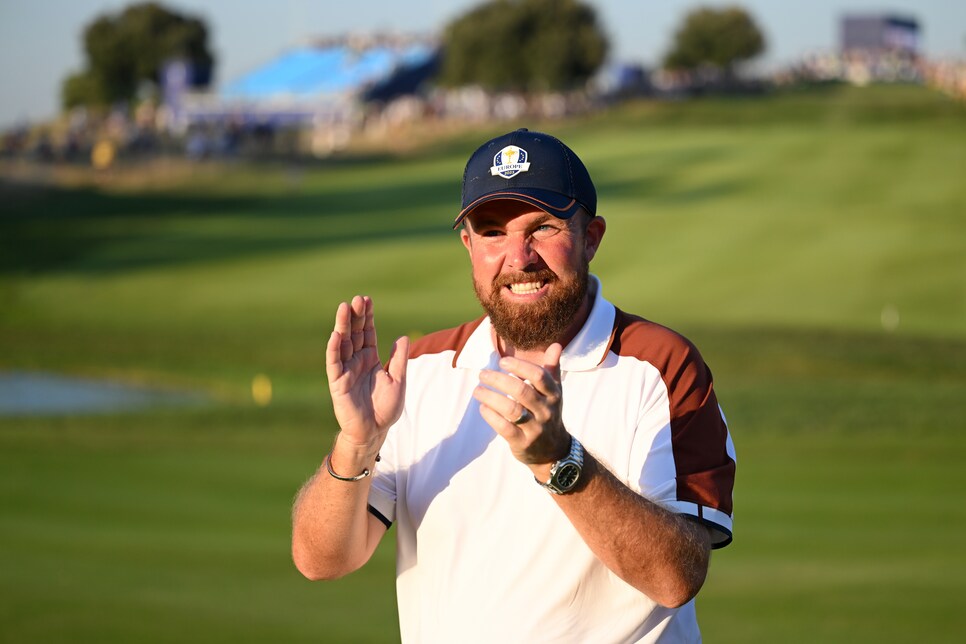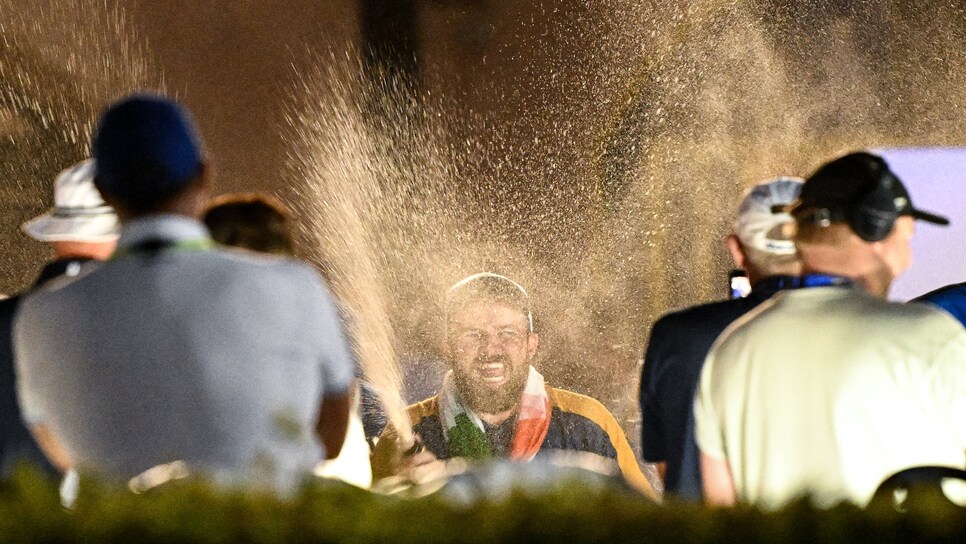 "It's a big day in my golfing career," Lowry said. "This is something I wanted to achieve for a long, long time, and my dreams have come true.
"I'm looking forward to sitting back over the next few weeks and taking it all in. I've got six weeks off now and then I'm going to have to do my best to set some goals for next season.
"I was hoping it wasn't going to come down to our games at the back. Me and Tommy and Bob [MacIntyre] talked about it in the locker room before we went out but it did and we all showed a lot of heart and fight, and thankfully came out on the right side."