promposal
Max Homa confused (but excited) by Ryder Cup 'prom king' label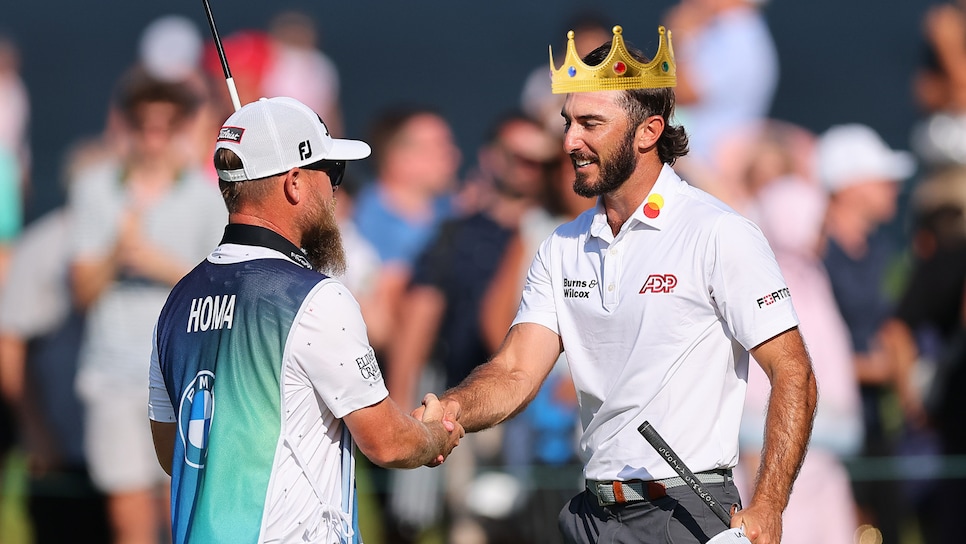 There wasn't any pressure for Max Homa during Zach Johnson's Team USA Ryder Cup announcements. At the No. 5 spot in the U.S. rankings, the 32-year-old had an automatic bid to Marco Simone and seemingly didn't even watch the captain's picks livestream. He did miss something crucial, however, as Zach Johnson referred to Homa as the team's "prom king."
Why exactly? Great question.
The confounding "prom king" label comes in around the two-minute mark as Zach Johnson breaks down the squad. It arrives with a smirk and then we move on just like that.
This is somehow both a compliment (?) and deeply confusing as no one, most notably Homa, knew what Johnson meant. In a back-and-forth exchange with Golf's Claire Rogers, Homa seems enthusiastic about the new moniker despite having no clue about what it's referring to.
It could be much worse for Homa—making Team USA and being referred to as a "prom king"—but we're betting that Homa will ask Johnson what the heck he meant sooner or later.