Impromptu Roasts
Ryder Cup 2021: Carson Daly announces he's giving Team USA a "pep talk," gets mercilessly mocked by Golf Twitter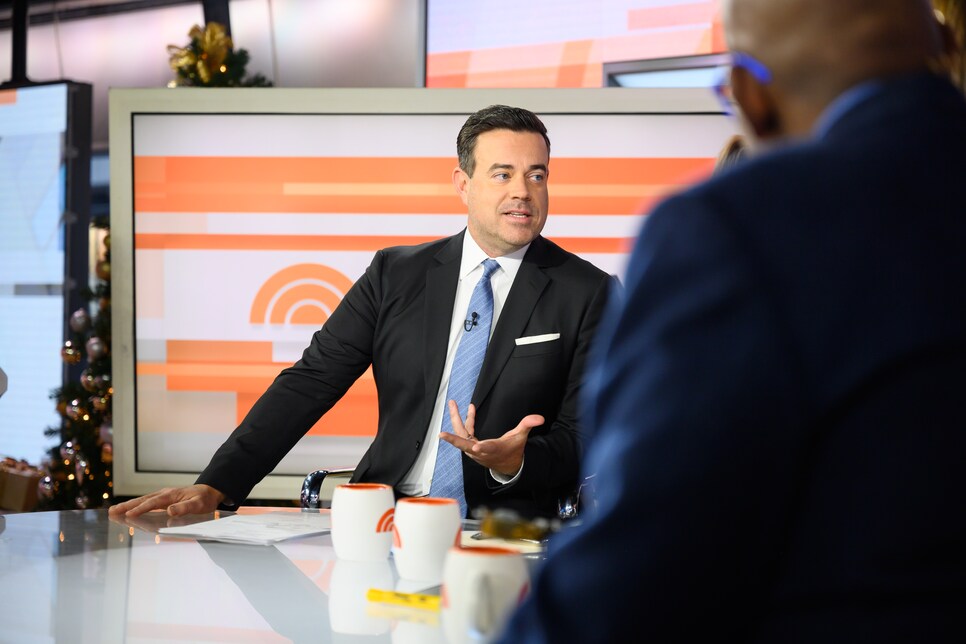 Never fear, American golf fans! Your Ryder Cup team may have lost seven of the last nine at this biennial event, but it's pulling out all the stops this year to turn things around. Apparently, that includes a motivational speech from none other than . . . Carson Daly?
"I'm flying there today to give a pep talk to pump our boys up!" the TV personality announced this during Thursday's "Today" show. Golf Twitter, however, wasn't as pumped up. Let's just say the social media correspondent for NBC's morning show might want to stay off social media for a bit. . .
OK, so admittedly I stoked the flames a bit with the following tweet:
I'm sorry, but we've truly run out of things to talk about by Thursday. It seems like the players have been at Whistling Straits for weeks. Seriously, how has the Ryder Cup not started yet?!
Anyway, it was nice to get some ENGAGEMENT on a tweet. But I also might have to call the cops to report a murder because Carson Daly just got killed. Here's a sampling:
Yikes, that's rough. To be fair, we're not sure if Carson was asked to do this by Captain Steve Stricker or if the team is bringing in someone else or if Daly is just there because NBC is covering the event and he's friends with some of the golfers. And we're sure he's a great guy (although, again, he could be a Team Euro double agent with his deep ties to Rory McIlroy). But he's also not exactly Michael Jordan.
In any event, Carson's coming to town before the Ryder Cup starts on Friday. Finally. Please, please let's start this thing already.