News
Ryder Cup 2018: Tony Finau 'not disappointed' about waiting for Jim Furyk's final captain's pick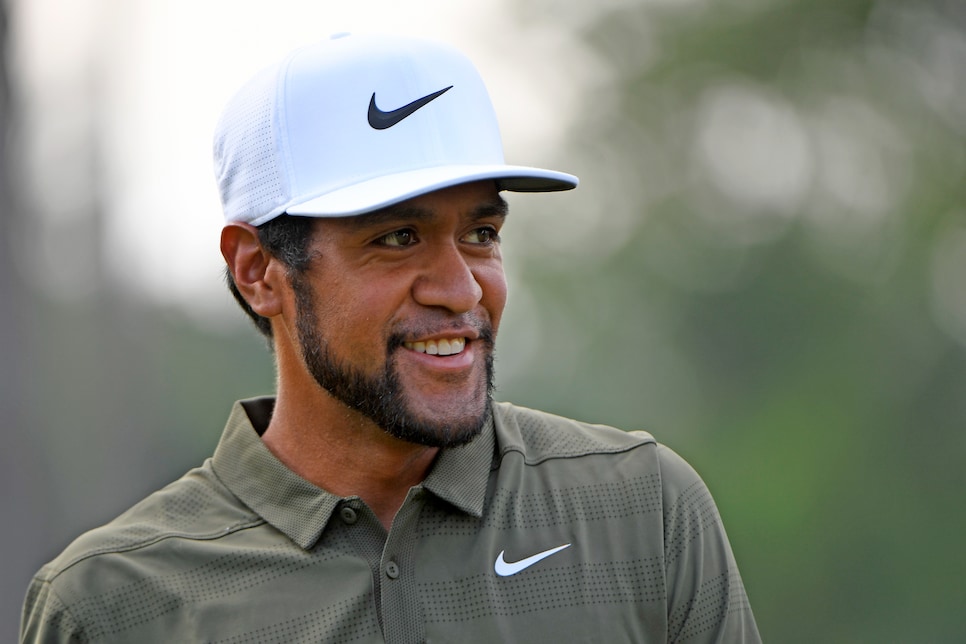 (Photo by Chris Condon/PGA TOUR)
NEWTOWN SQUARE, Pa. — Nobody would blame Tony Finau for being upset about not hearing Jim Furyk utter his name on Tuesday night when the U.S. Ryder Cup captain announced his first three captain's picks for the 2018 squad, Tiger Woods, Phil Mickelson and Bryson DeChambeau.
Finau has become one of the most consistent golfers in the world over the past two years. Three top-10s in majors in 2018, five top-10s since the U.S. Open and 10 top-10s this season, plus two top-four finishes in last two weeks all would seemingly be enough to make most Ryder Cup teams. But the 2018 squad is stacked. And though Finau is undoubtedly one of the best American golfers, he will wait until after this week's BMW Championship at Aronimink Golf Club, when Furyk announces his final pick to see if he'll be on the team.
Sure, Finau would have loved to have been among those Furyk singled out early. But he knows Tiger and Phil were not going to be denied. Meanwhile, DeChambeau, arguably Finau's biggest challenger starting the FedEx Cup Playoffs, might be the only golfer hotter than Finau, having won the first two FedEx Cup events.
Rather than get anxious about things, Finau told the media on Wednesday that he's not allowing himself to think about it too much.
"It's something that I dreamed of since I was a kid—to be able to represent my country and play in the Ryder Cup is what dreams are made of," Finau said on Wednesday. "That was definitely my dream as a kid. So it would be a special phone call for me if that were to happen, but if it didn't, you know, we've got the Tour Championship coming up, we've got—there's so much to look forward to."
OK, OK. But you've made more than $8 million in on-course earnings over the past two seasons. There must be some disappointment for the big-hitting, easy-going Utah native, right?
"No, I wasn't disappointed. Tiger, Phil and Bryson are worthy candidates for those spots. They played incredible golf throughout the year, and the way Bryson has been playing, that was a no-brainer," Finau said.
"The good news for me, there's still one spot left, and if I continue doing what I'm doing, hopefully that spot is for me."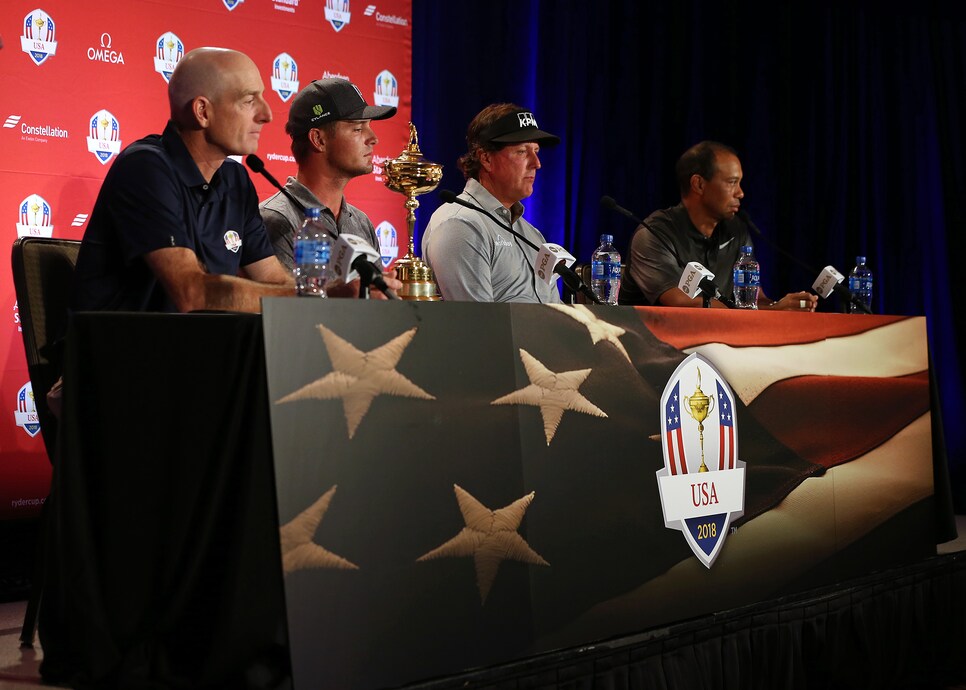 Indeed, with Finau's play over the past 12 months, he is the likely favorite for the final captain's spot. Though he won't admit it. He's third on tour in driving distance, 11th in birdies made, sixth in most eagles made. Pretty much the ideal match-play player.
The reality is, Finau will turn 29 next week—and celebrating a birthday, plus a spot on the U.S. Ryder Cup team headed to France would be pretty cool. Barring a big finish at Aronimink from other contenders for the final pick—Xander Schauffele, Kevin Kisner—the spot might be his. First, Finau will aim for another strong finish, which would surprise nobody after his impressive 2018.
"I feel I'm one of the few guys that has a legitimate chance to be chosen," he said. "To have that feeling is pretty cool, and, again, I've been playing some good golf.
"The task at hand is to continue to play well and let the chips fall where they may."